Way back in 2010 I built one of these cars.  Probably a thread somewhere on Slotblog so I won't go through the build up again.
And I think I built 2 Neat Things Chassis for Philippe as well so when a customer asked me to build another one... it wasn't too hard.
Just time consuming.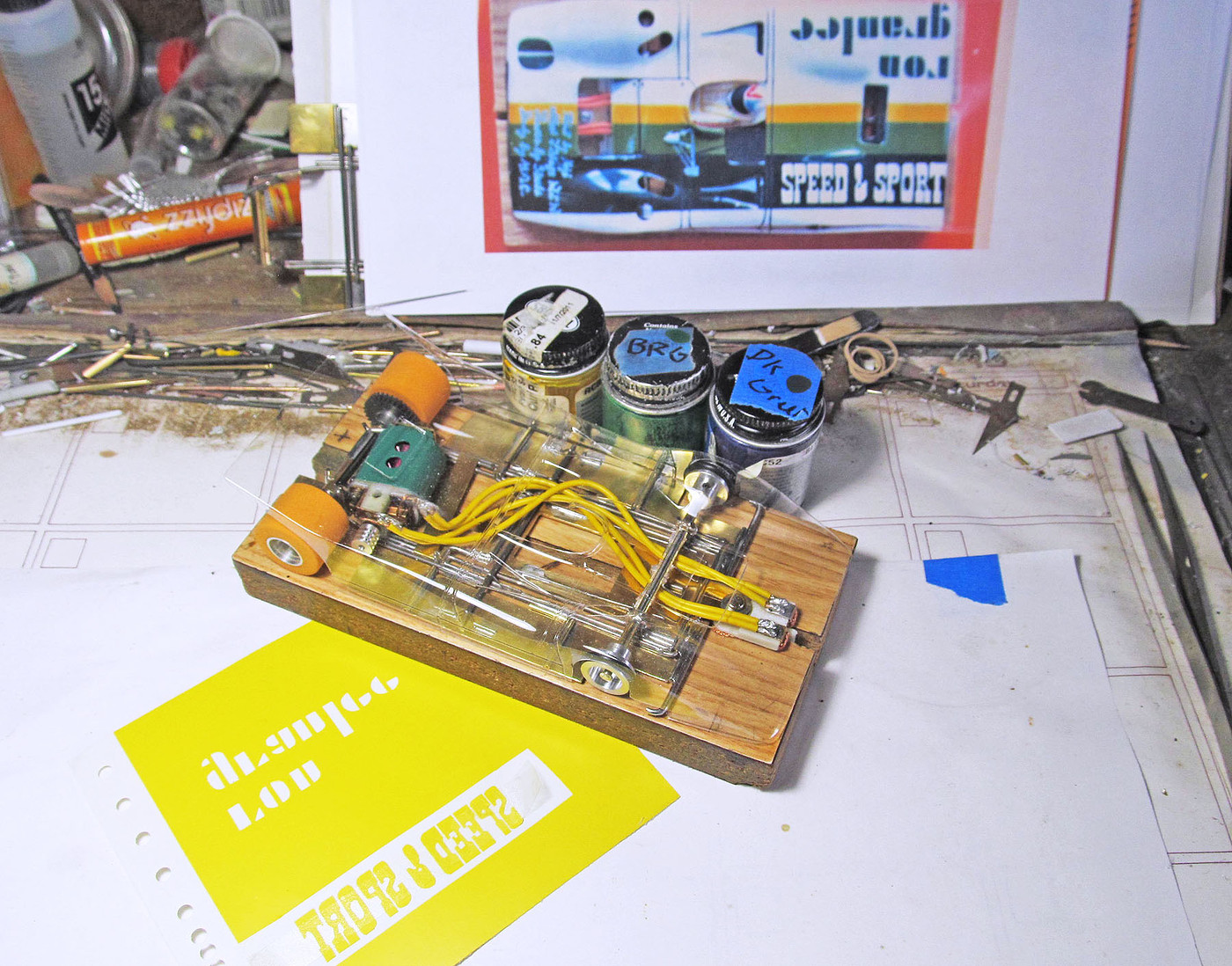 This is the first pictures I took of the progress about Mid March. 
Paint masks were hand cut with a #11 blade and a light table.
The motor is a Mura "C" with a gp20 arm.  She sings beautifully.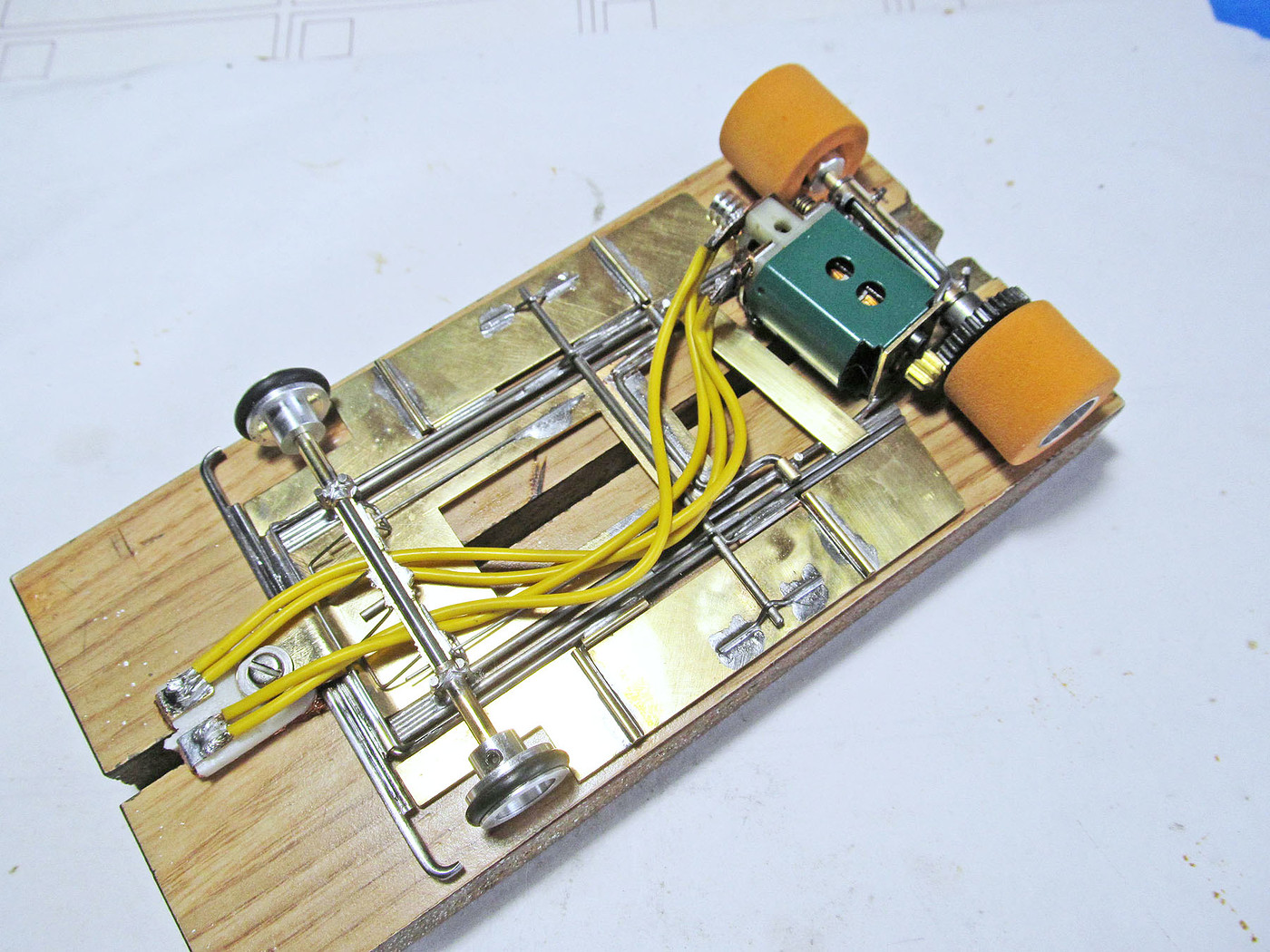 Yeah, I know that the front wheels are not correct but they were provided by the customer.

Finished car: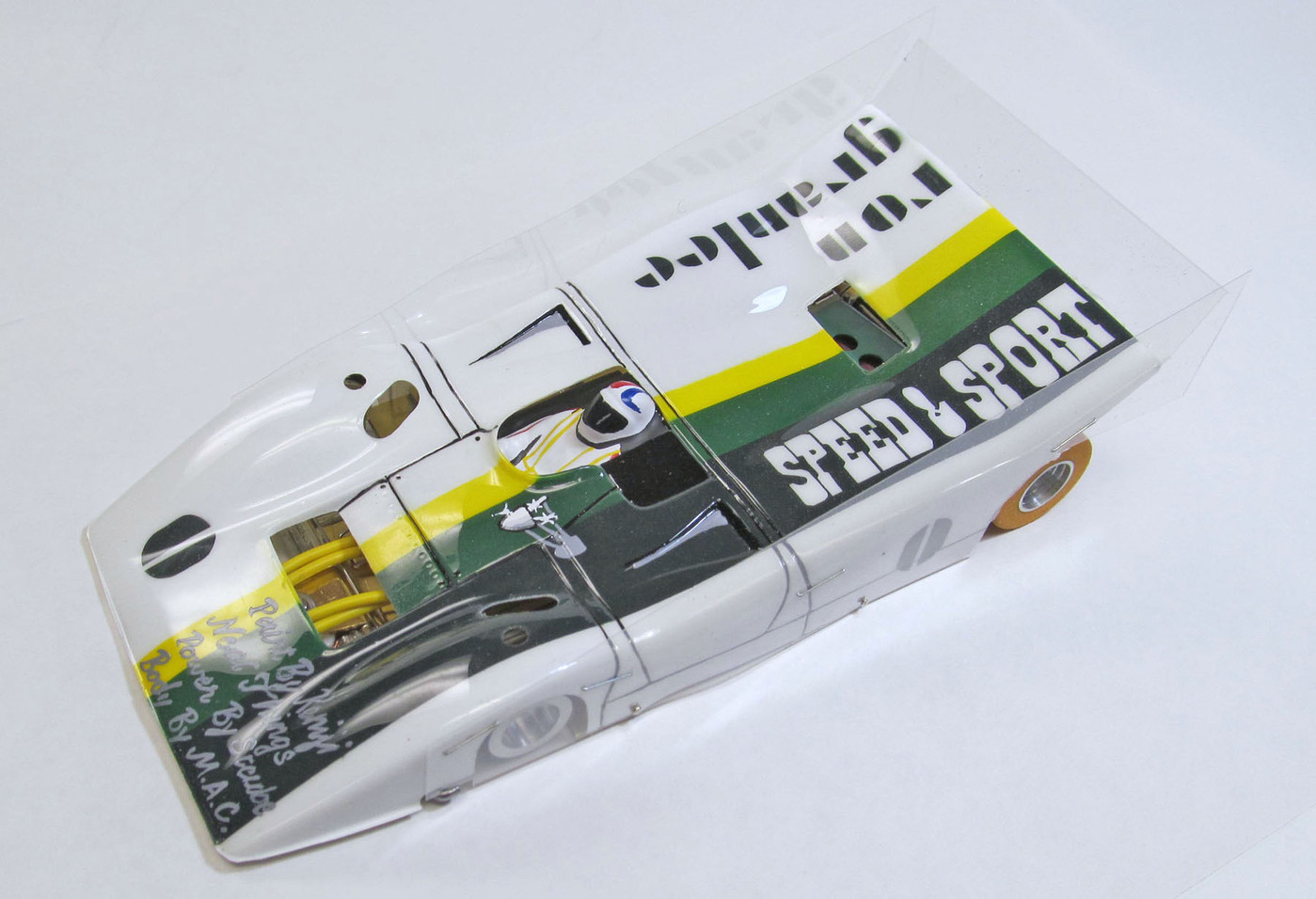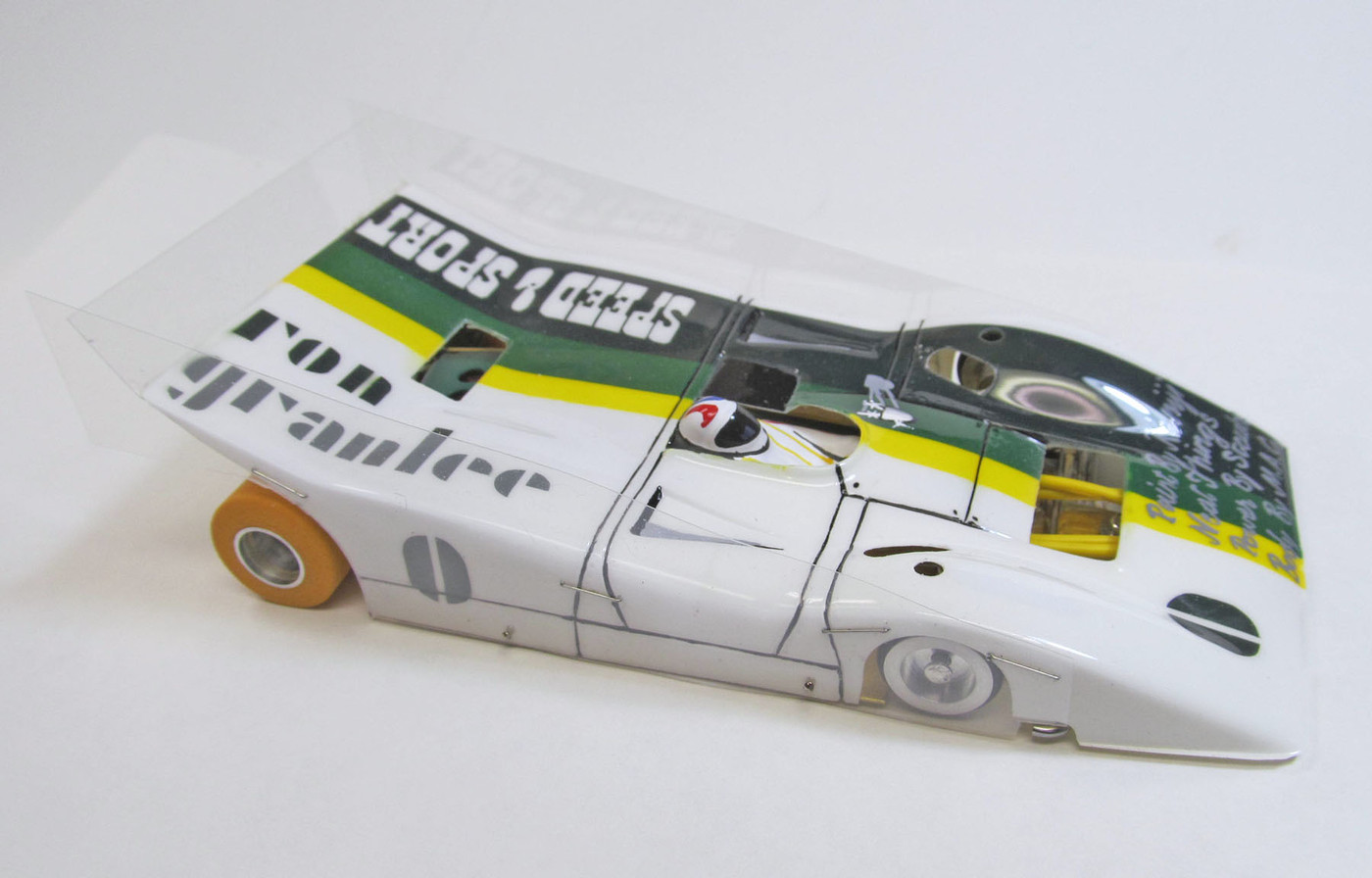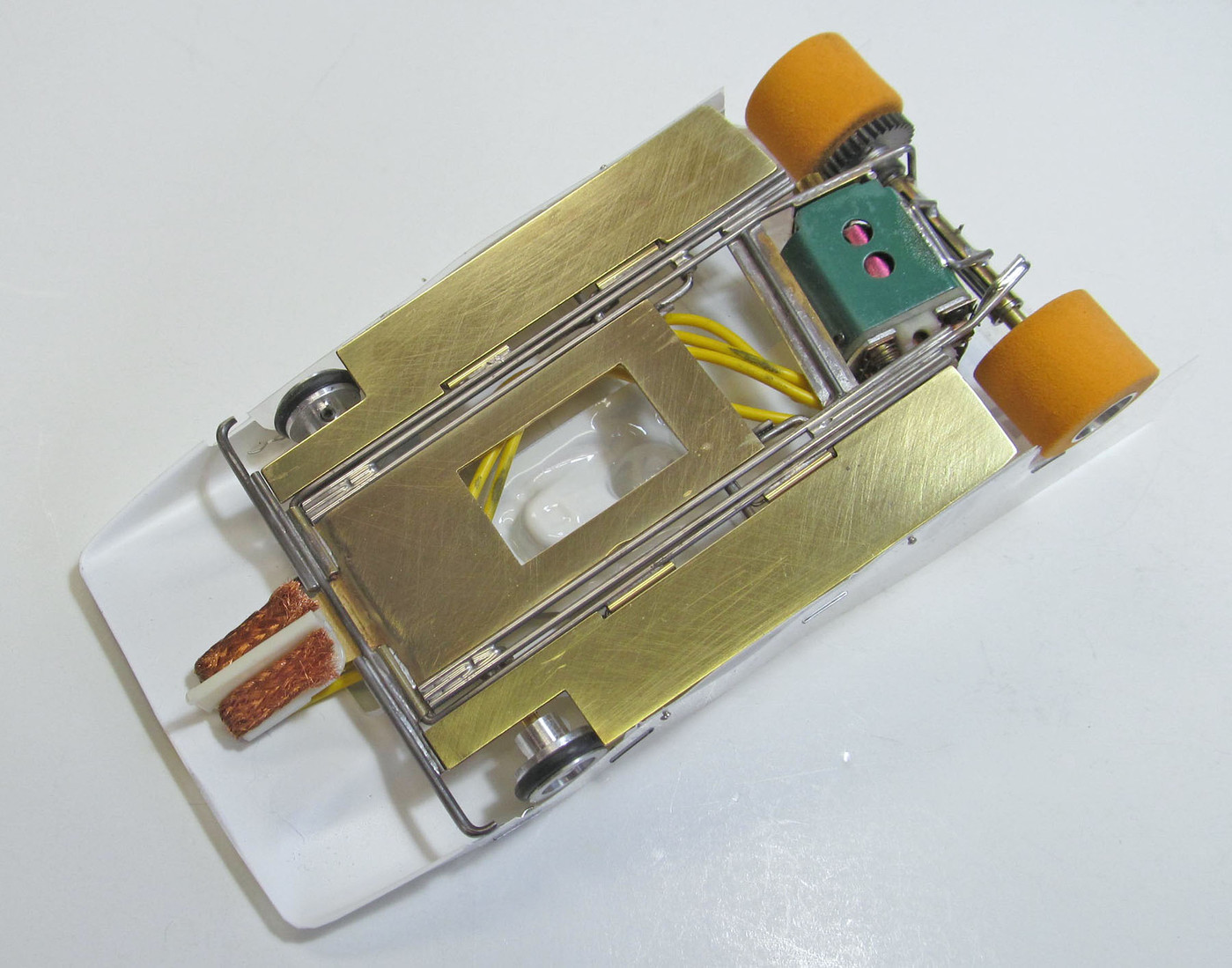 Customer also requested a second body, also a replica of one I have painted before with Power by MURA instead of the BRT logo.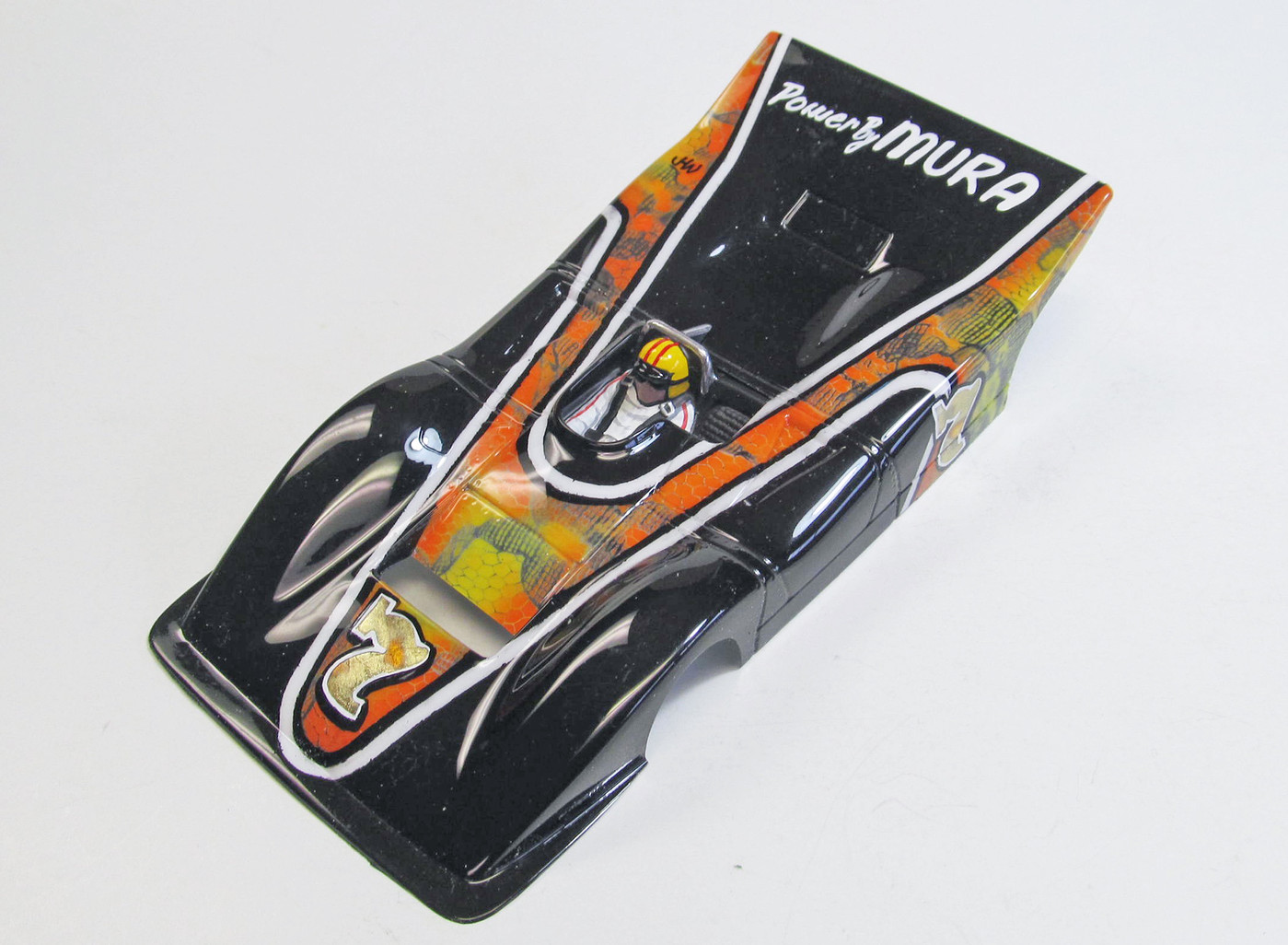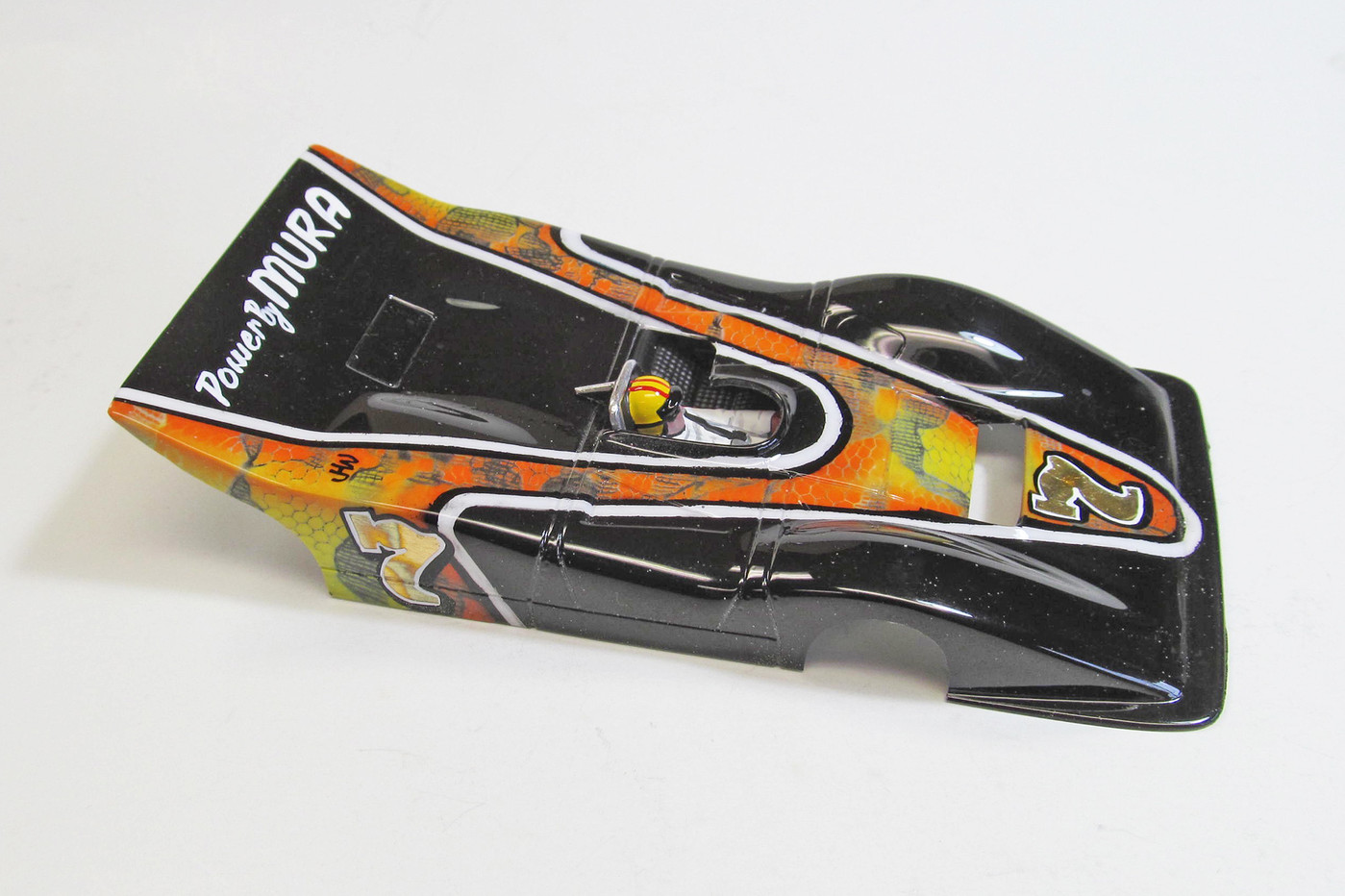 Respectfully submitted,