Never letting my hands be idle, I decided to build a neat 1967 in-line era pro-racer.
The motor is a Russkit 23 with a rewind arm and newer magnets.
Wheels are Russkit and the guide is Cox quick change.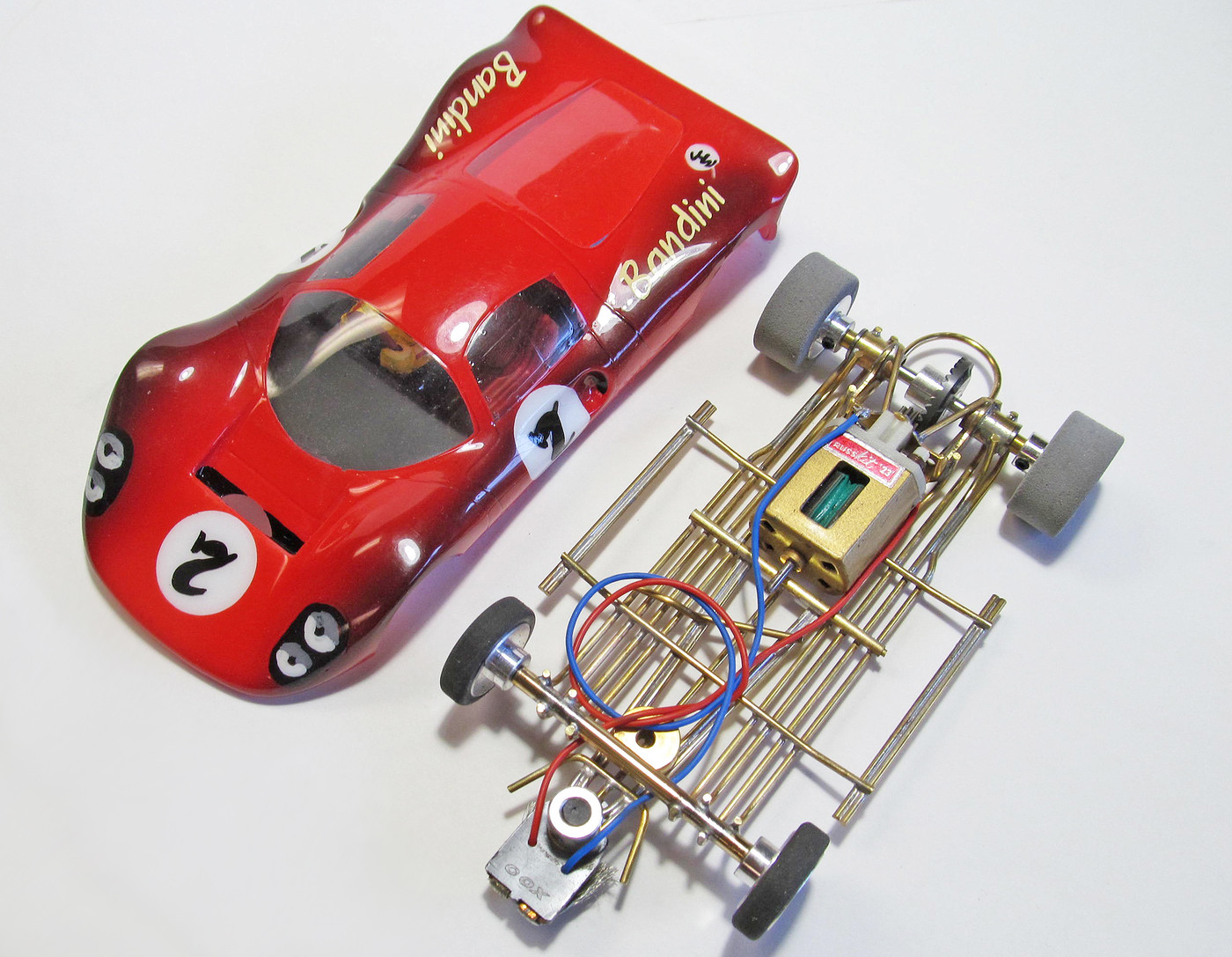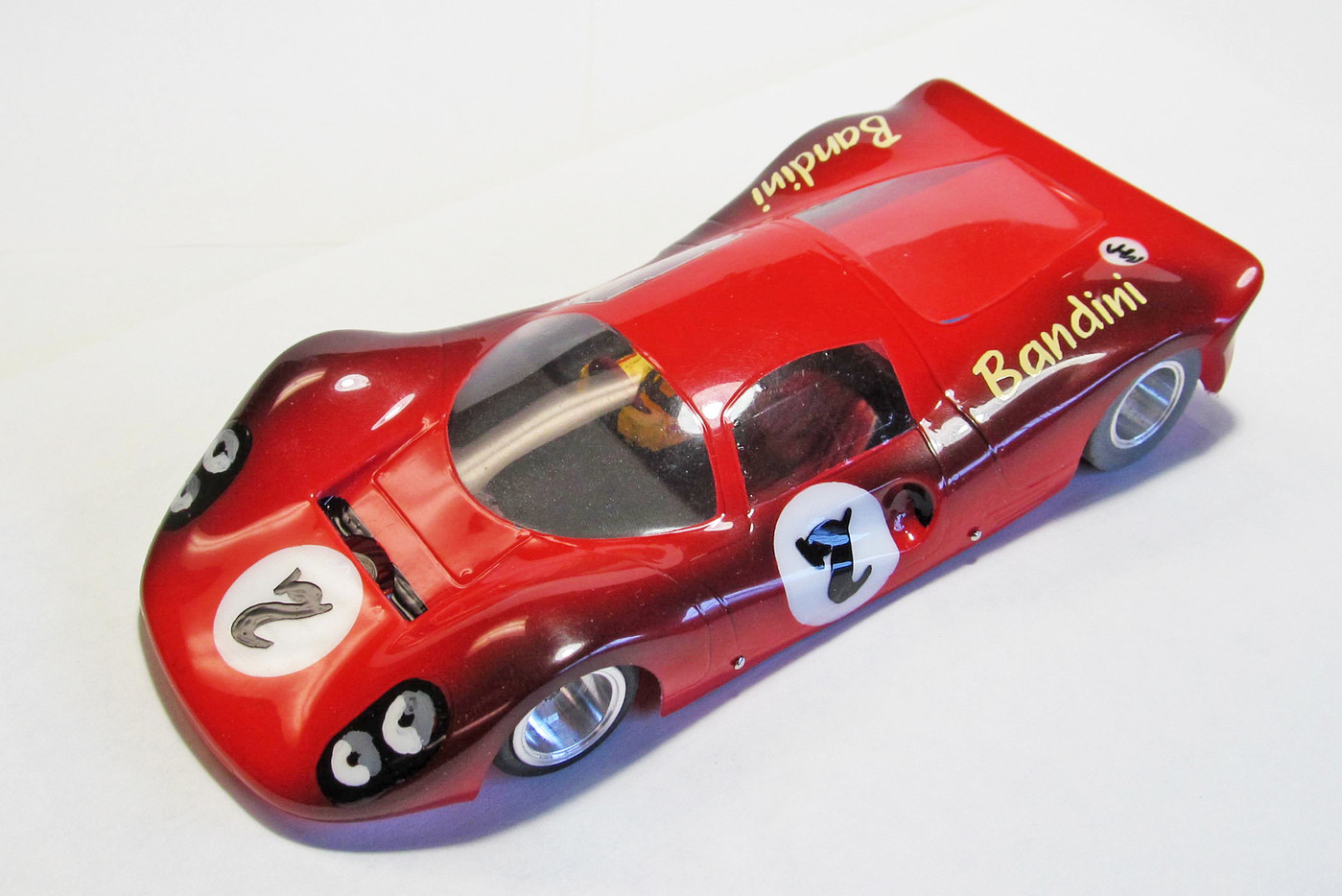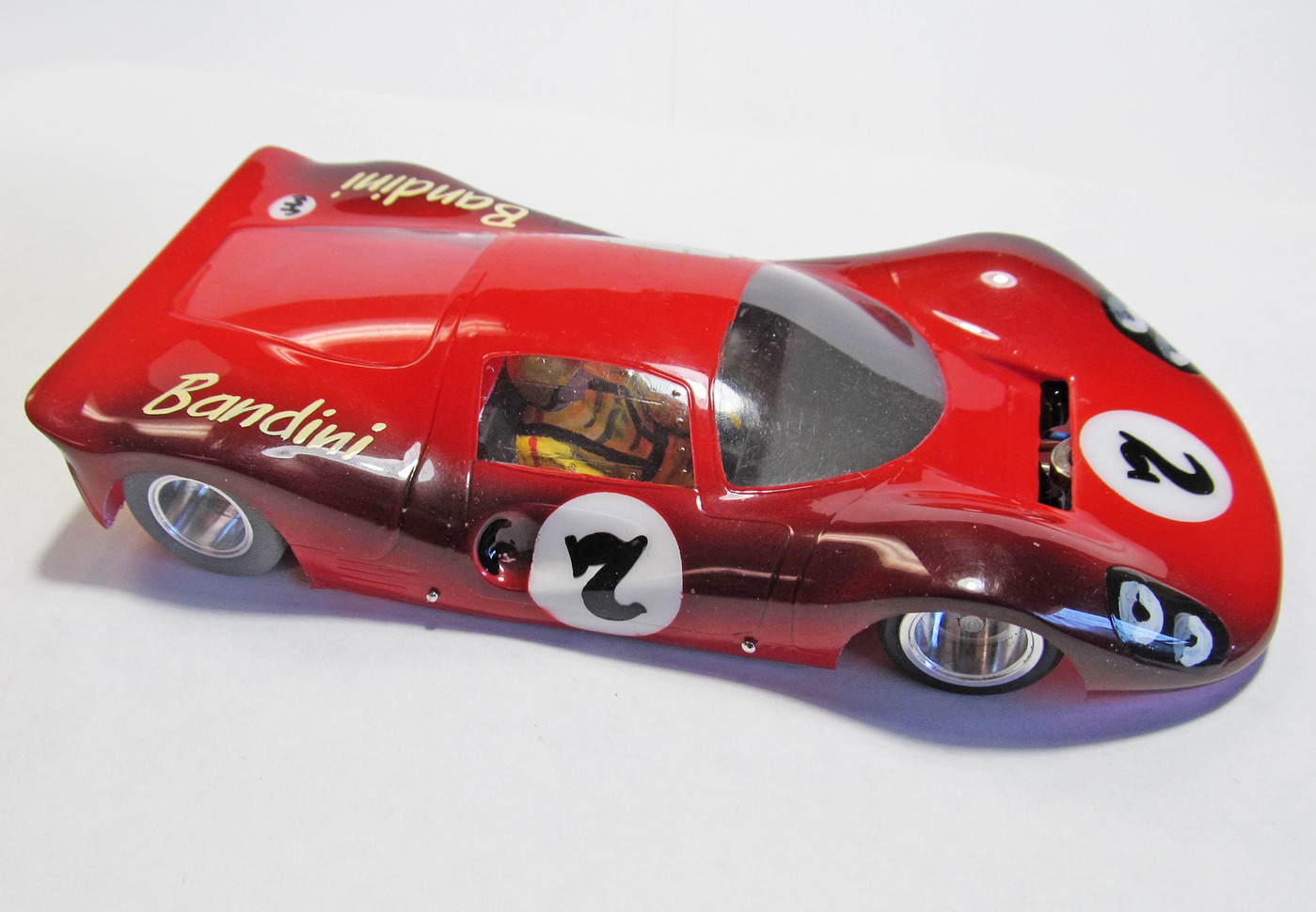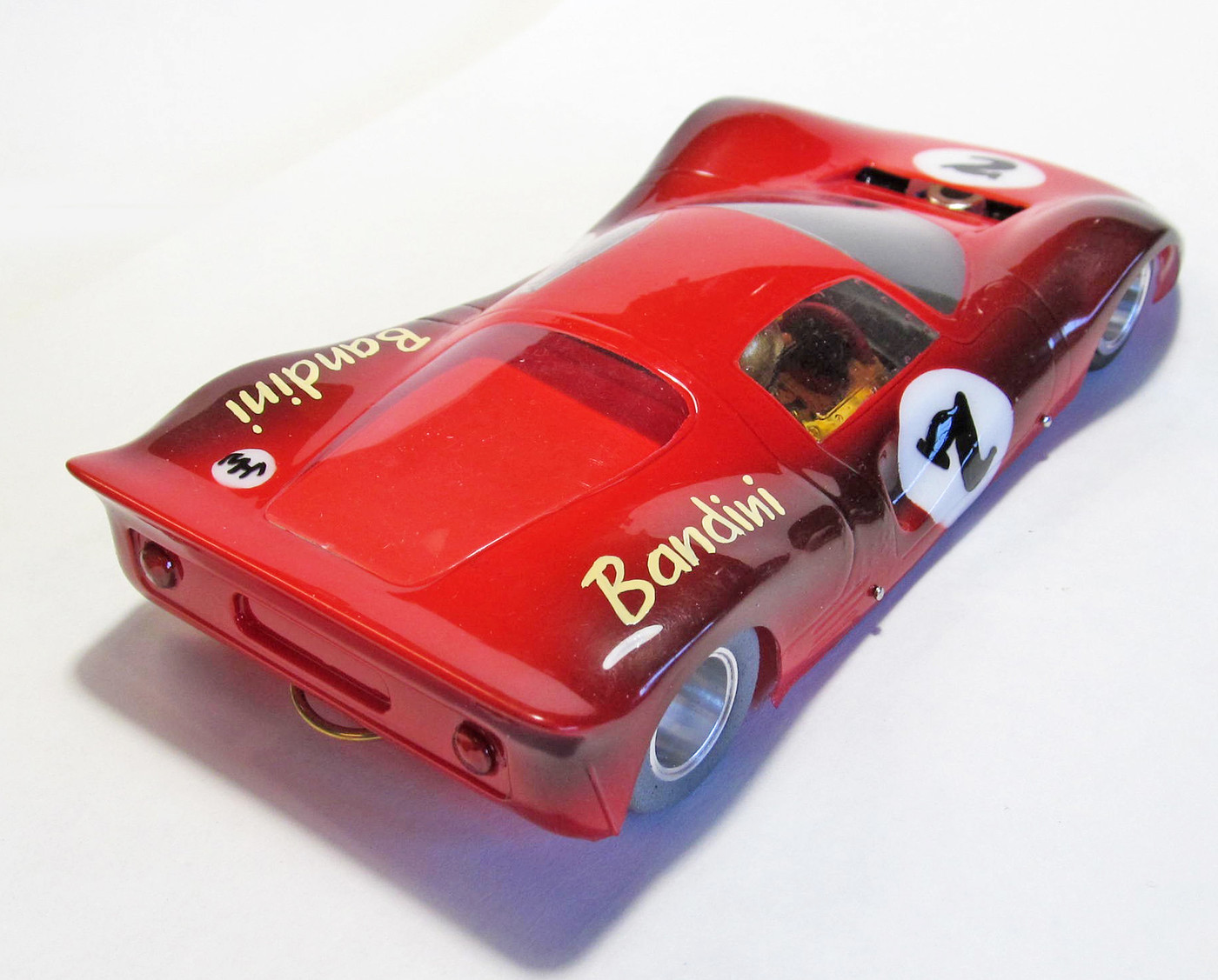 The name "Bandini" is the name of the driver Lorenzo Bandini who raced the Fords in 1966 with his P3.
Lorenzo lost his life in 1967 during the Monaco Grand Prix when his Ferrari 312 hit a guard rail and rolled over catching fire.