While paint is curing on one project, I decided to build a Detroit Slider chassis.  That took 3 days to do but it turned out so well I dug into my body stash and found this Choti #5 by True Scale in Lexan.  While assembling the chassis I decided what to paint on the body using what was left of all my lacquer paint, which is very little. by the way.

After that the lettering and while the brush was wet and I was listening to Metallica.... the name came to me.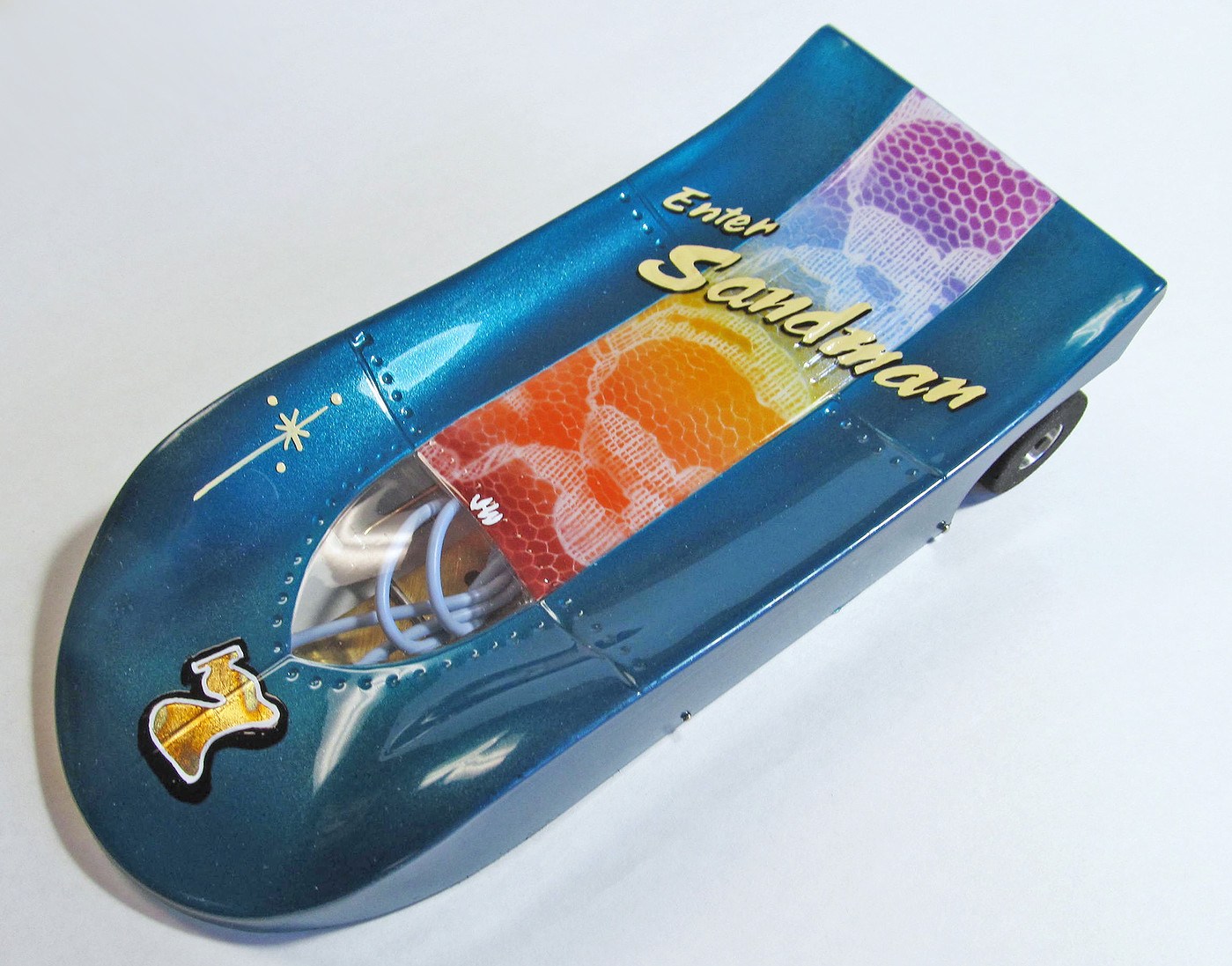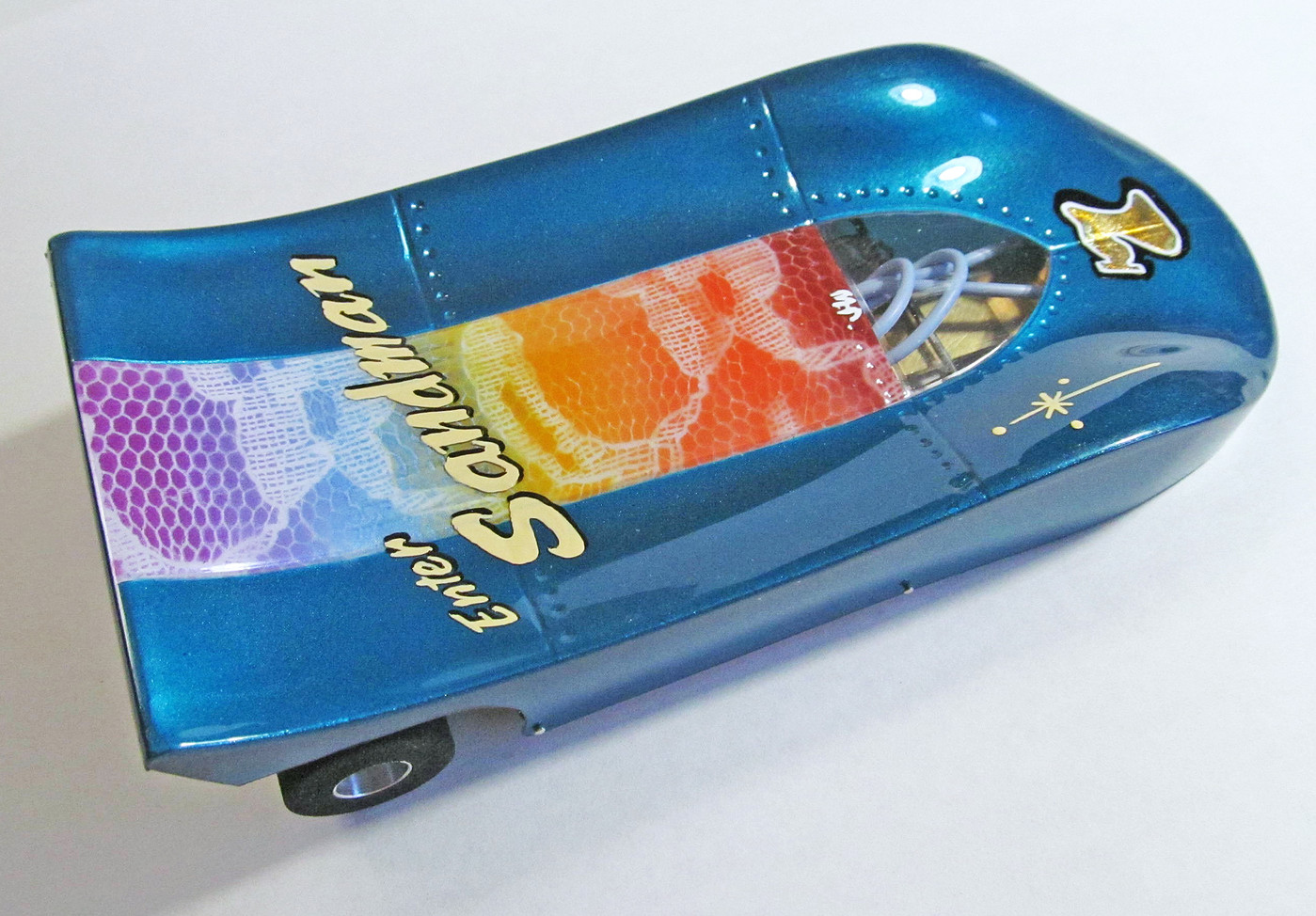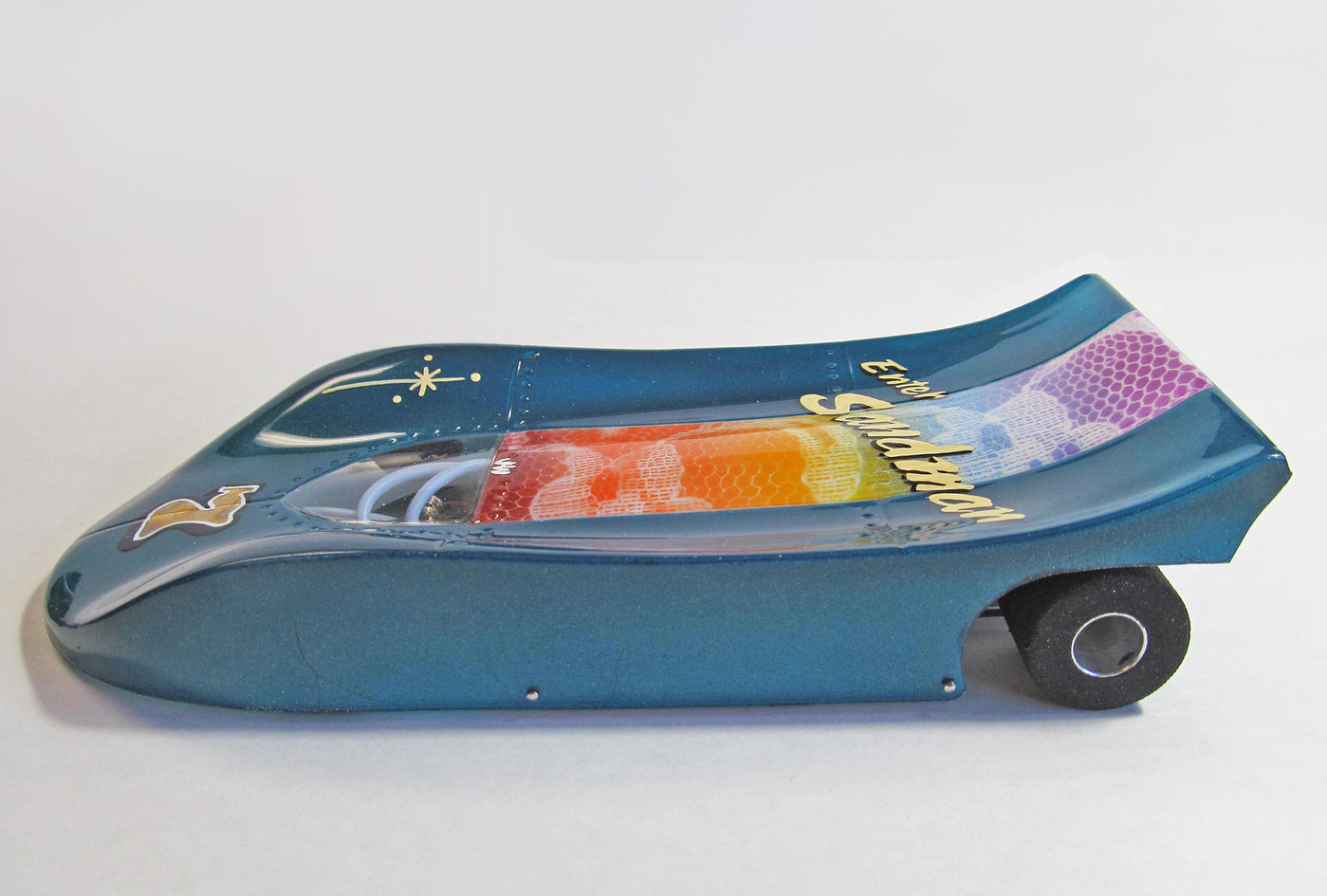 The rear axle spins in ball bearing races, the motor is an early Mura "C" can with a group 12 arm.  The guide flag is by Jet Flag and the front wheels are pin hole type.  Chassis movement is a total of 3/8" fore and aft.  Crown gear is by Cox with a total ratio of 7/27.  Rear wheels are glued and trued natural rubber.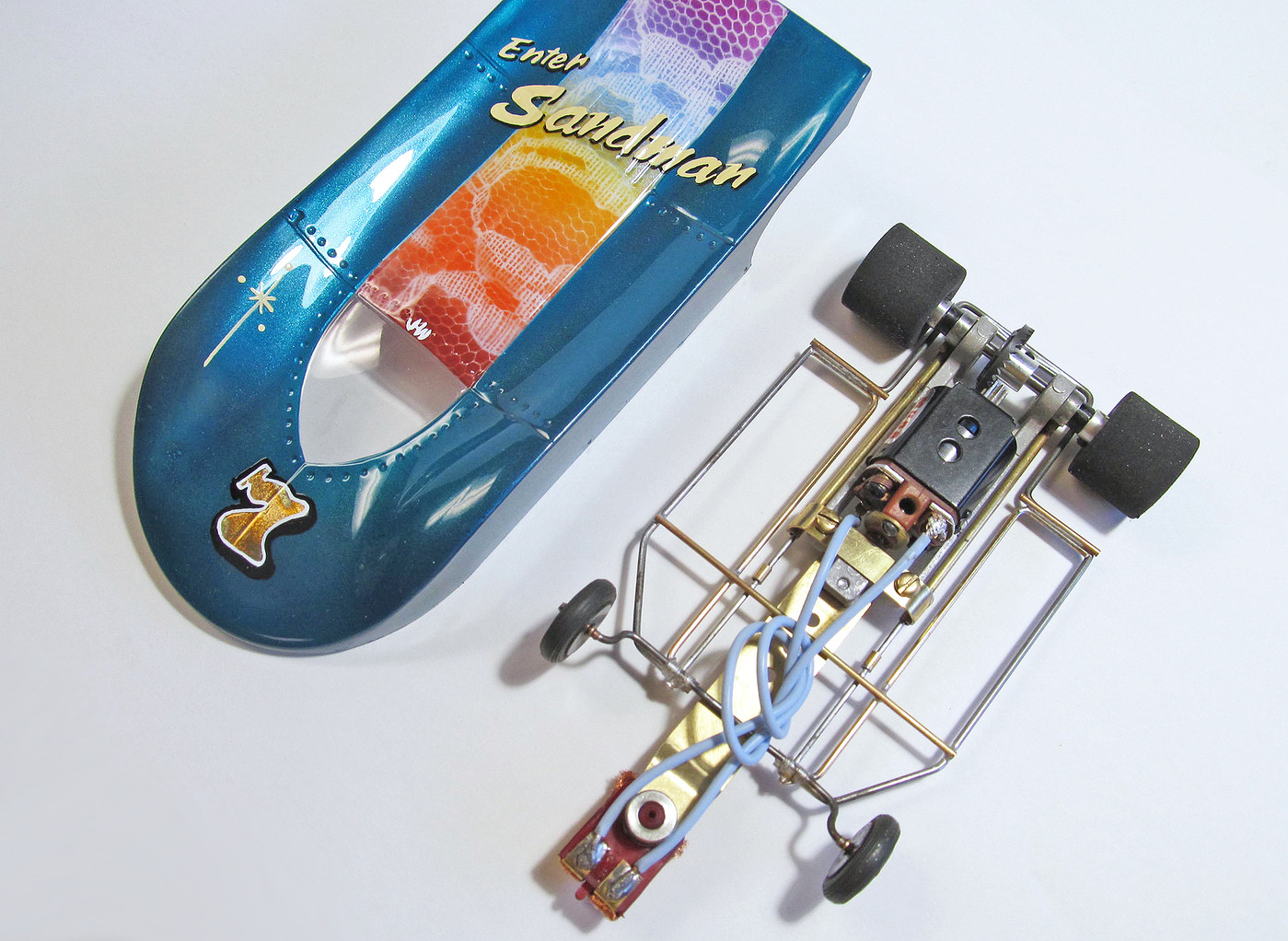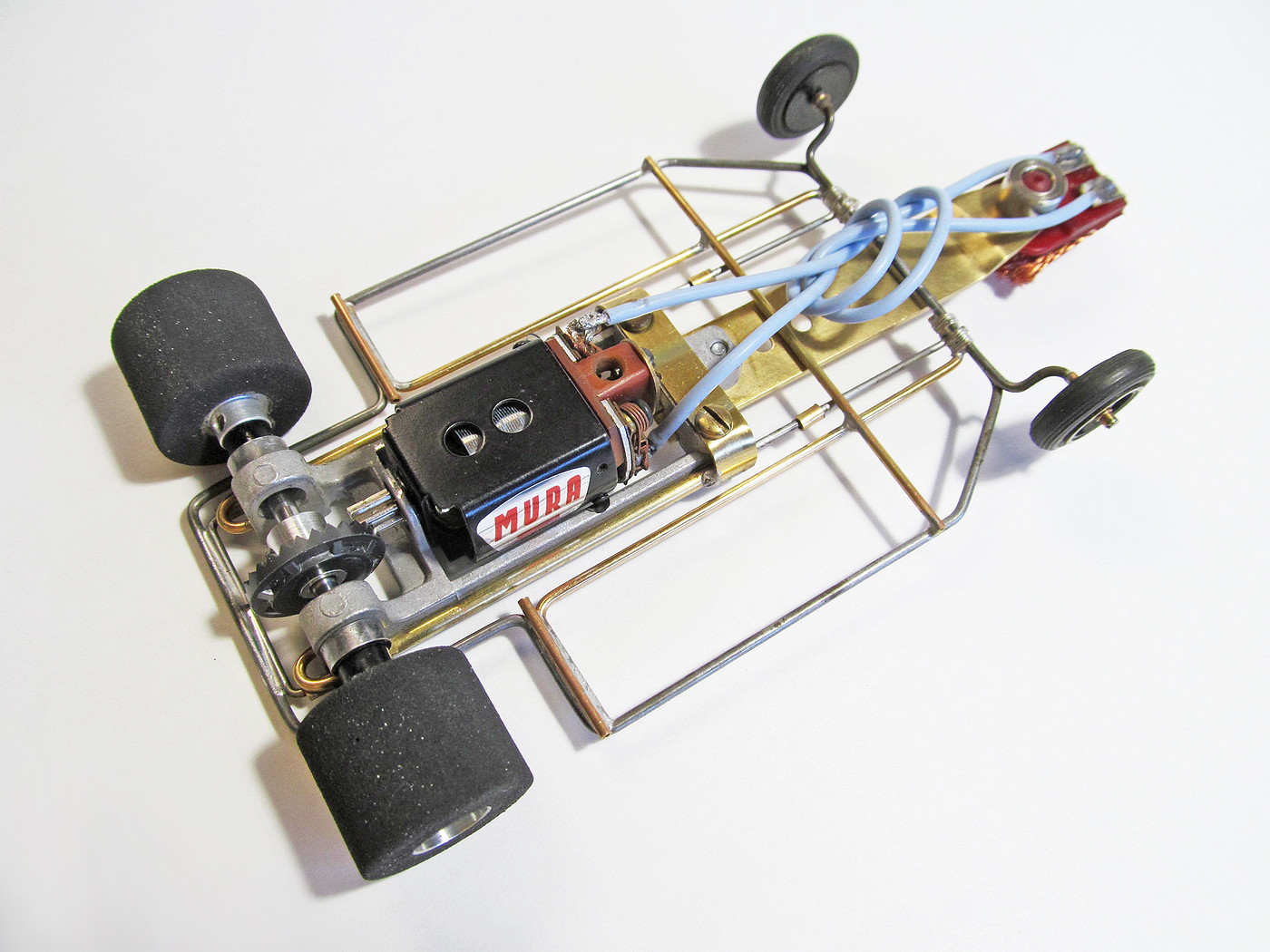 Those are very sticky tires as they pick up dust and stuff quickly as a magnet.  Didn't notice the specks in the above pic.  Best way to remove that is by wrapping masking tape on the tire and pulling it off again.