I was very inspired by our friend Jairus Watson's posts on building a Ferrari 330 P4. I love the "look" they have, the way they sit just looks FAST

. Here are the links to his beautiful creations:
1967 Ferrari 330 by Jairus Watson
Another Ferrari 330 P3 by Jairus Watson
Before I start on the Bob Cozine inspired car I thought I'd share the little bit I "think I know" about the body I'll be using. I have already built up both versions of Dynamic's Ferrari 330 P4 but they are Butyrate original bodied "Magazine Cars" and after a test run they were displayed in the Society for the Historical Preservation of Bay Area Pro Slot Car Racing (SHPBAPSCR) Museum.
Thanks to Victor Ferguson and his beautiful TrueScale bodies I can build a "Shop Car" to hammer at Eddie's Slot Car World:
OK, so we have a beautiful reproduction Dynamic body. But Dynamic actually had two versions of the P4 that were VERY different yet used the same part number
. They did the same thing with their Lola T-70 coupe and roadster bodies
. This is the "wide body" version (I think is the first generation) all lined up for the main event......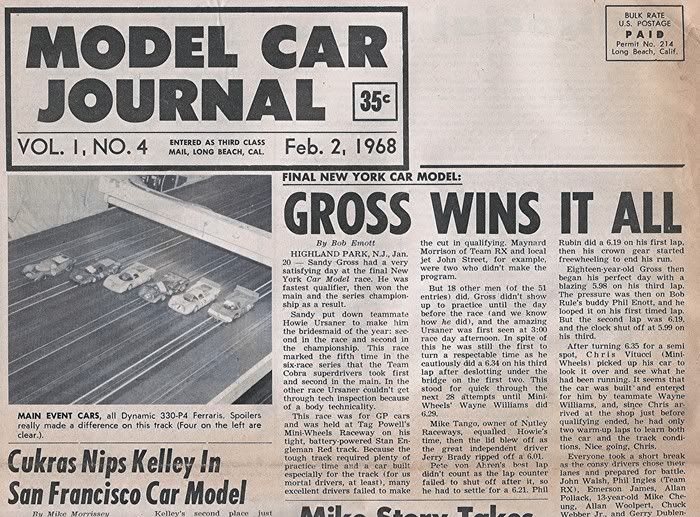 ......and a close-up.............
........another picture from the race report..........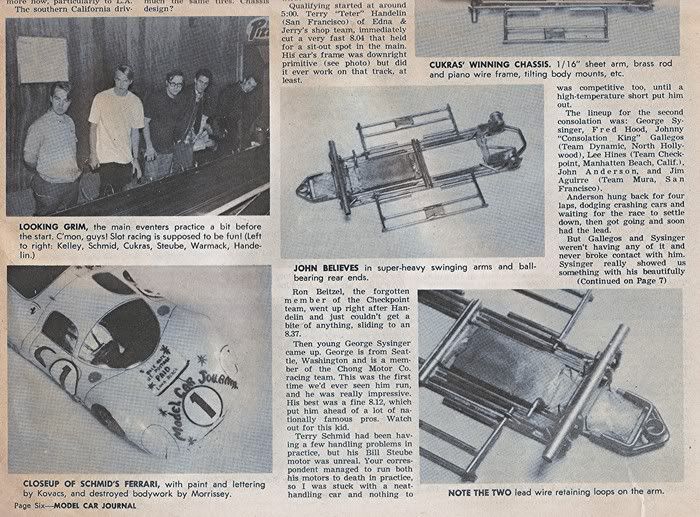 ..............and another close-up: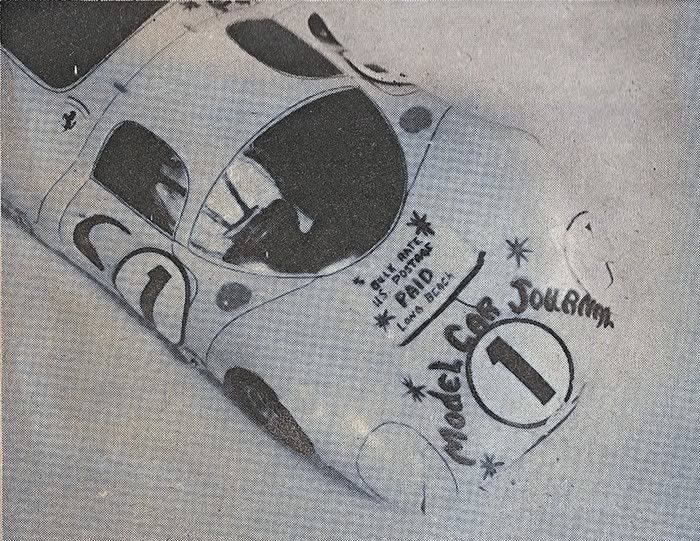 I have yet to find a picture of what I think is the later "short nose" version that TrueScale is reproducing. Here is my first gen "wide body" P4............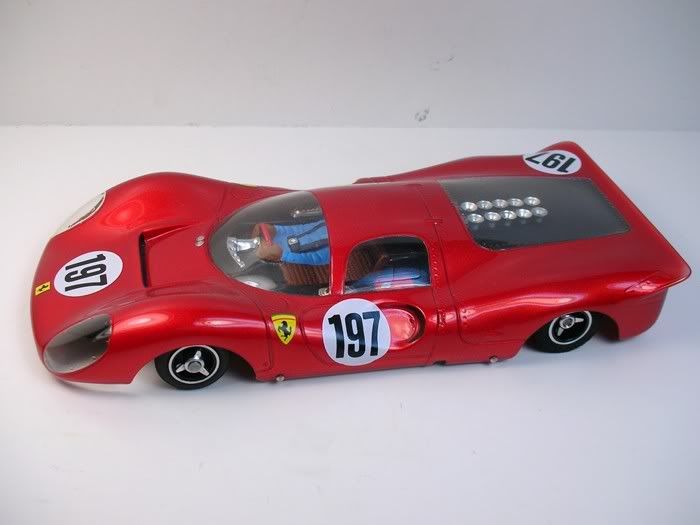 .............and the later "short nose" P4............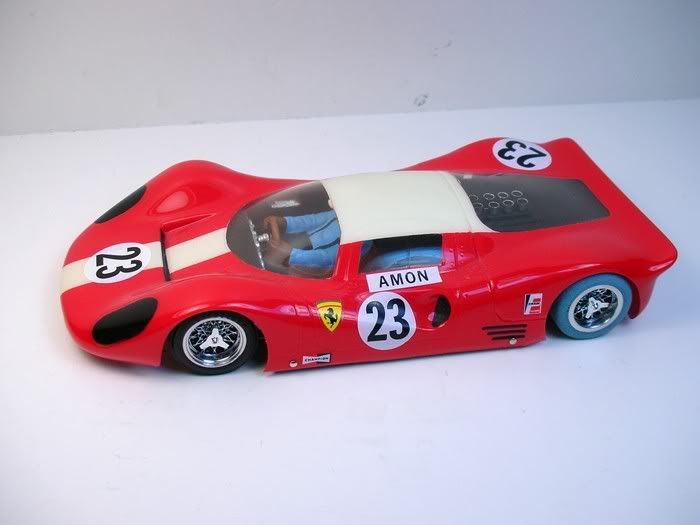 ................and a comparison of both side by side: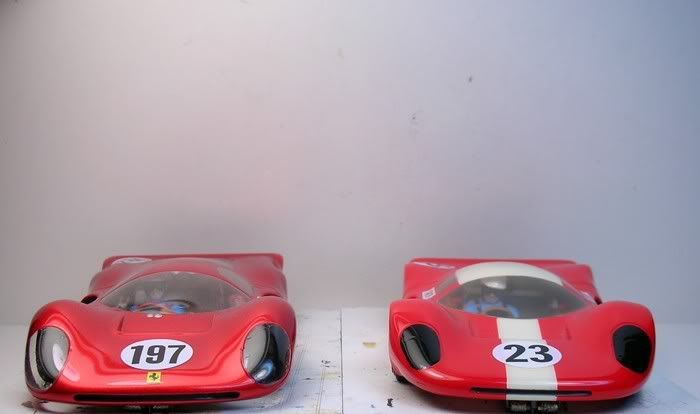 Alrighty then, whenever the heck it came out the TrueScale repop of the Dynamic Ferrari P4 is way cool so I'm putting one on a December 1967 Bob Cozine inspired recreation. Info on Bob's cars is coming up next.................