I've hesitated finishing this project because I know I'll be running this car and I'm worried I'll smash up my last Lancer "Brittlerate" vintage Lotus 25 body. Tom Anderson came to the rescue with his repos. While they are not as perfect as an original Lancer I think the F1 Lotus 25 and Ferrari 158 I received are quite good. Here is the Lotus, Tom's is in front and the Lancer is in the back:
Here are the Ferraris. Again the Lancer is in back: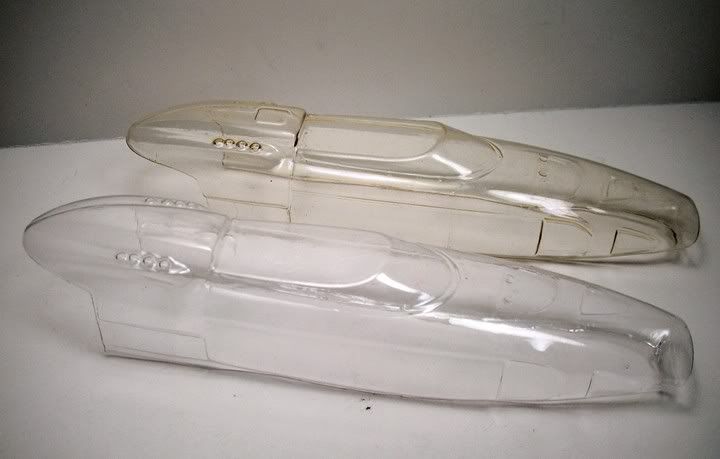 Here's the link to his web site:
Tom Anderson's Vintage Bodies
So, let's get on with the project

. I've got the wheel inserts painted and installed:
I'm sure there are other paints you can use but for non-Lexan bodies I've been using Testors model paint. For British racing green I use their gloss green and add flat black until I get the shade I'm after: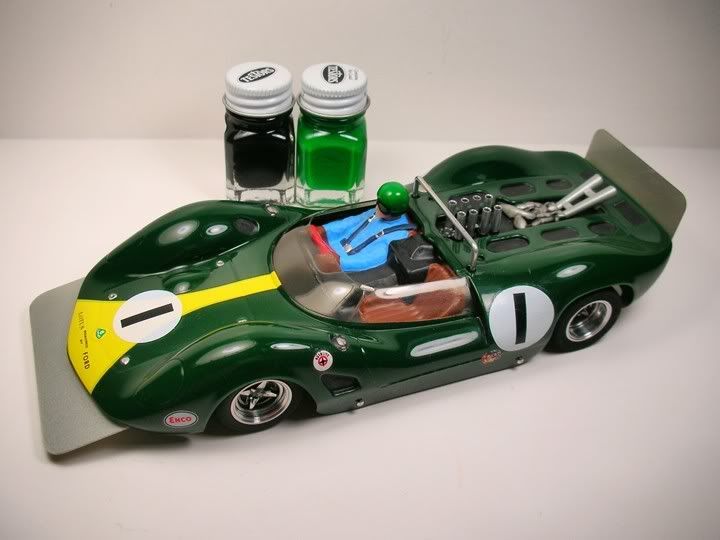 It's time to rough up the inside of the body with a Scotch Brite pad and get to painting . . .