Start with some 3/32" copper or brass tubing and some tools. The little piece of wire is .032" bent in a tight U. I shaved a few thou. off of the width of the little wire with the dremel to get the correct width inside the clip. You'll figure that out easy enough. Use a small, worn out dremel disk.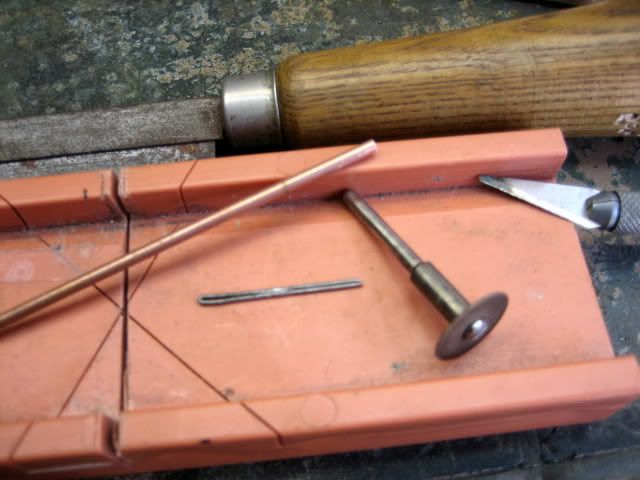 First step is to make the horizontal cut half way thru the tubing. Make the cut at approximately the length you want your clip end.
Next, insert the little wire and crimp the tubing down onto the wire very tightly. Use a mini vise or pliers.
Next, cut the lengthwise slot to narrow the width of the clip end.
Next, insert your little wire and squeeze the clip making it narrower. Take an old motor and clean the solder off the electical tabs. Now comes the fun. Check the fit of the clip on the motor tabs. It needs to be tight enough that when you pull them off there is alot of resistance. Remove the little wire. Use your pliers lightly to adjust the clips tighter if necessary. You can use the exacto knife to open the clips up when you get them too tight.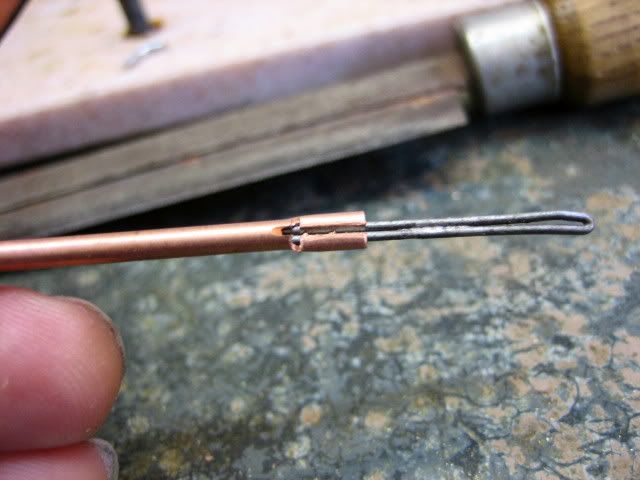 When your happy cut the clip off of the tubing.