I'm going to build a recreation of this Oakland Speedway - Owl Chump ISO Stockcar for my friend Adam. The original with freshly-painted NOS Dynamic Ford Talladega is shown below. For all the Oakland Speedway cars here's the link to:
Oakland Speedway Treasures...Let's Build Some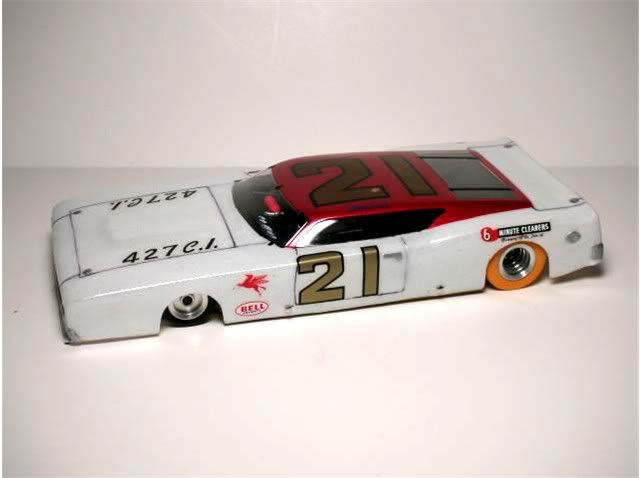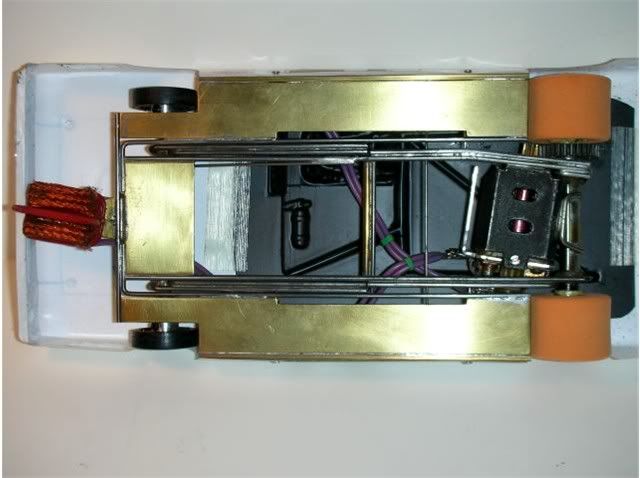 Here's his company name "CW" and the chassis type "STOCKER":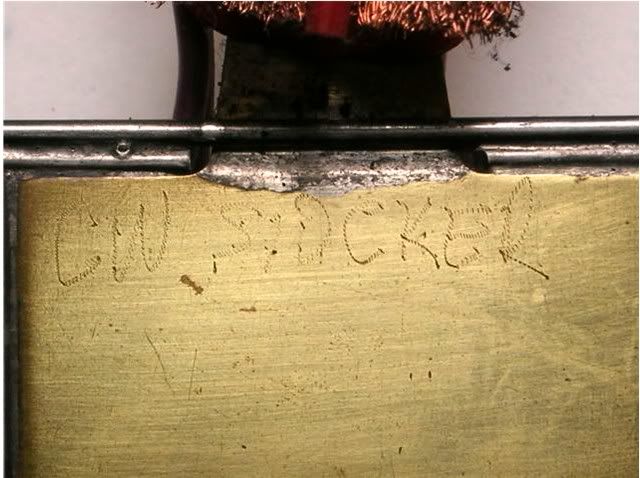 Here are the parts for the chassis: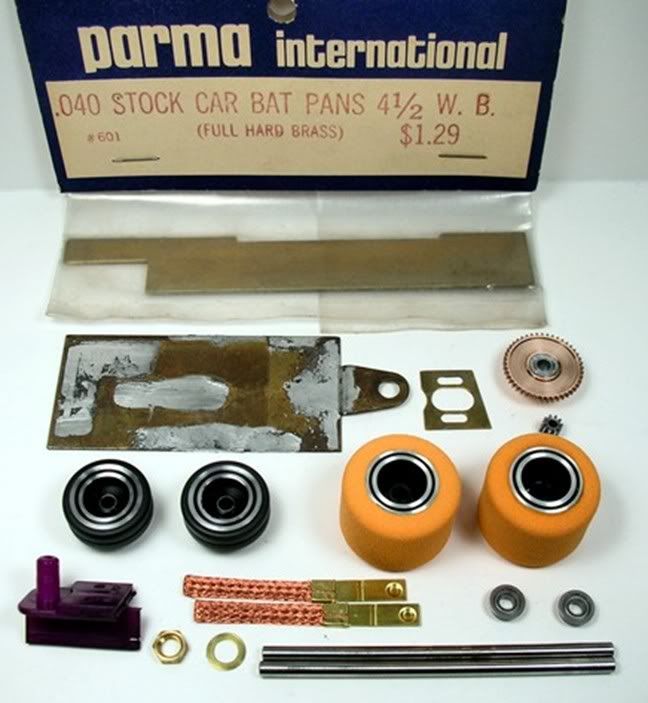 Parma pans and drop arm (a take off from a junk chassis), Riggen Super Lite wheels, Fass gears, REH Jet flag kit (I also have red if you like Adam), modern axles, and bearings.
The motor for this project has been ID'd in this post:
The Last Champion-made Motor?
Here's the finished endbell. Note the cut in the brush hoods and brushes for shunt wires. There is also clear Teflon insulation on the original Champion brush springs: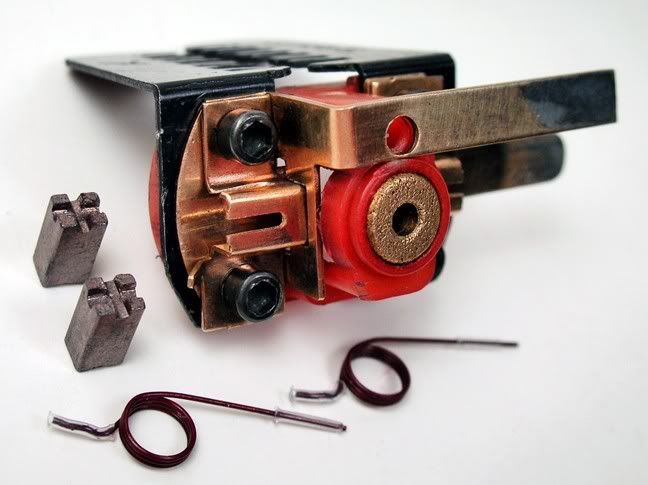 I'm going to install a NOS NCC20 armature and Mura long magnets. I think we should save the White Dot magnets that came in this motor for a future Open motor project. NCC20s don't need that much magnet anyway. Is this OK with you Adam? Here are the rest of the motor parts. I'll be installing a ball bearing in the can before it gets a black wrinkle finish paint job: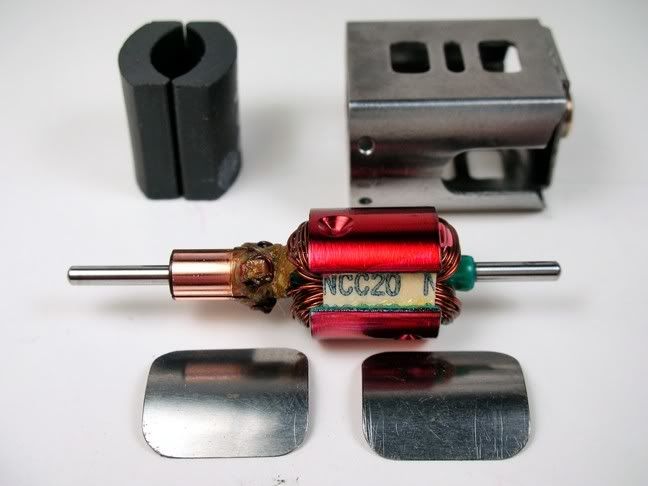 Here's . . . wait a minute . . . what's this?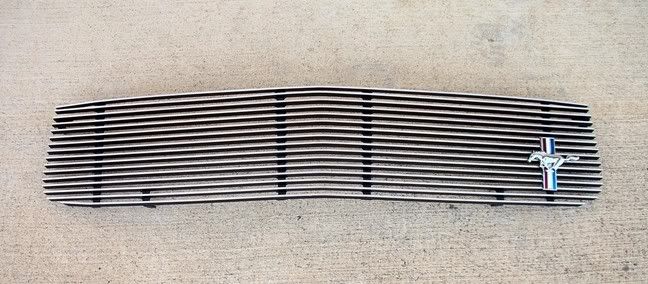 That's a new billet aluminum Shelby-style grill for my new Mustang GT. How'd that get in here???? WEEEEEEEEEEEEEEEEEEE!!!!!!!!!!!!!!!!!!