I may be having a senior moment, but it seems that we recently discussed this car here somewhere, it was identified ... and I promptly forgot what it was! So what is it? I keep thinking AMX, Pacer, or something like that...
And as an added bonus, it came with a very nice chassis, a modified Pactra late-issue iso-fulcrum...
In fact, this was only one of the reasons I got this lot - there was also this strange one - and those rear wheels are independent!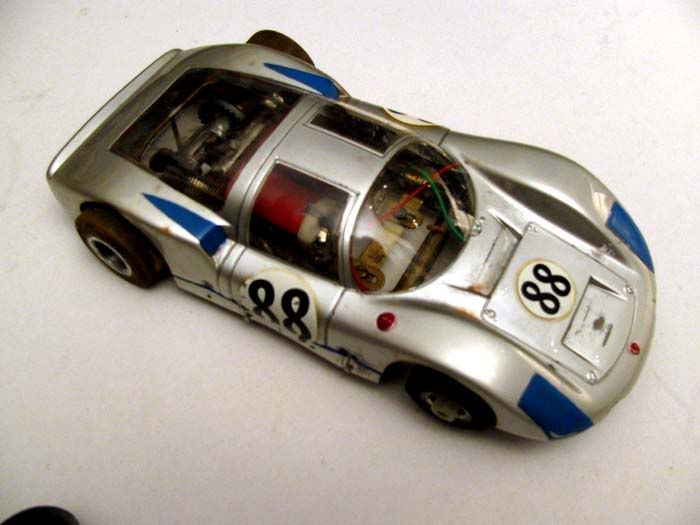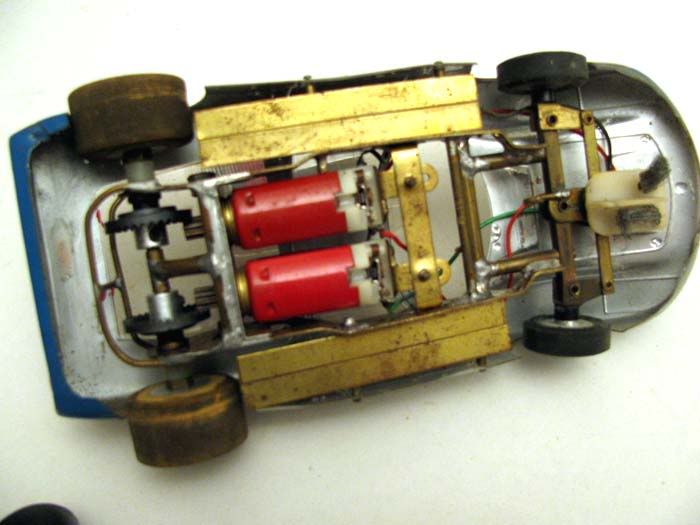 Don