I absolutely love the 1963 Harvey Aluminum Specials, Mickey Thompson's "Wild Indy Chevy". I also love Bill Thomas Cheetahs so go figure taste

. Anywho I won these two sorry-looking bodies on eBay. On the left is the scale Lancer version and on the right is the Dynamic Low and Wide Handling Body: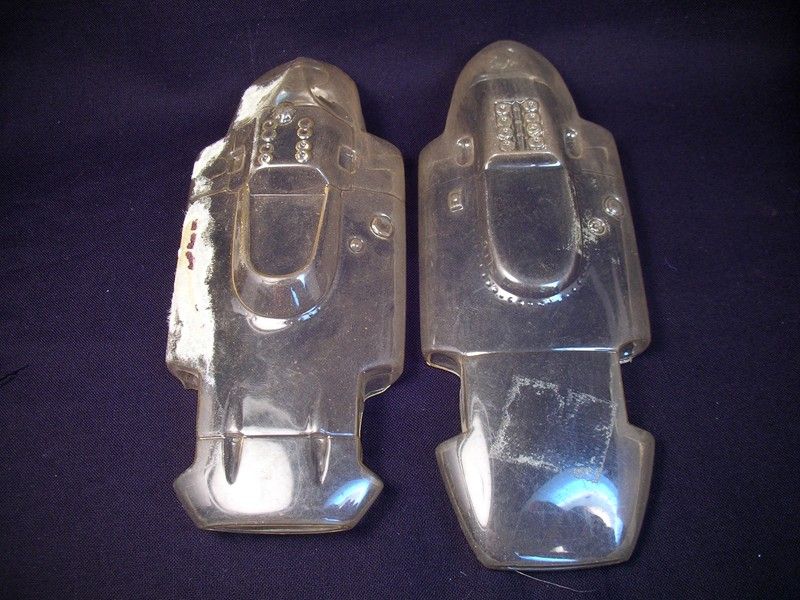 They are covered in a thick layer of dirt and the 40 year old masking tape that has turned to stone is a nice touch, too

. The bodies are the most scratched up I've ever seen and yet there isn't a single crack or fold in them... amazing
. Looky what can be done with them if your
REALLY CAREFUL
and a bit lucky, too

.
The following will be "before" and "after" shots of them. First the Dynamic Low and Wide Handling Body washed with dish soap and water and ready for polishing: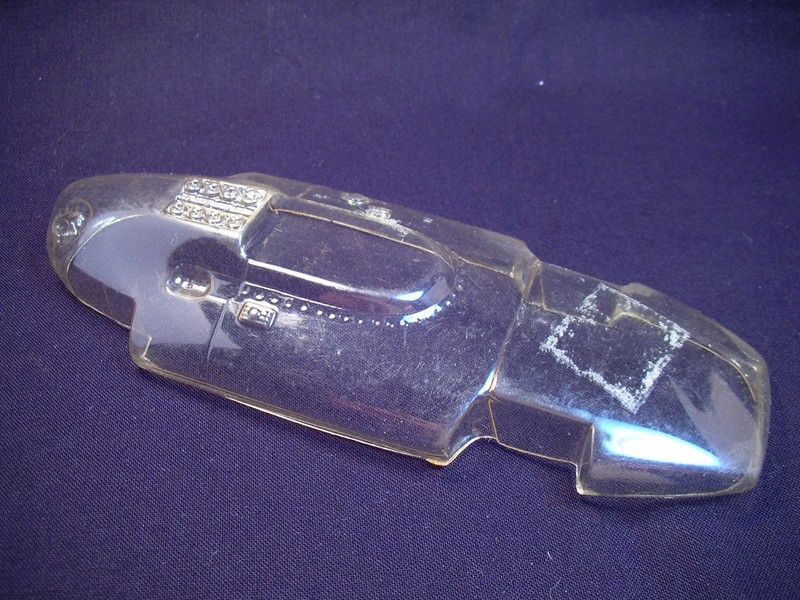 Finished!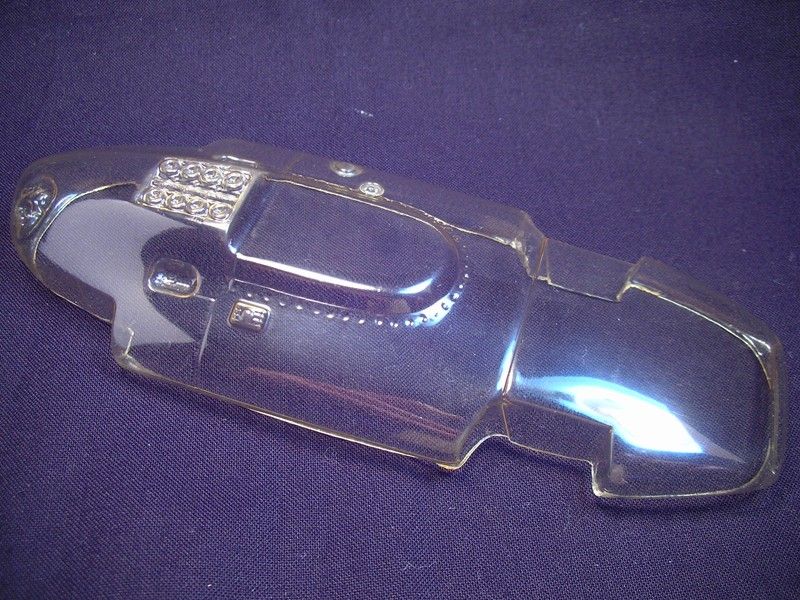 Check out these before and after close-ups of the scratches: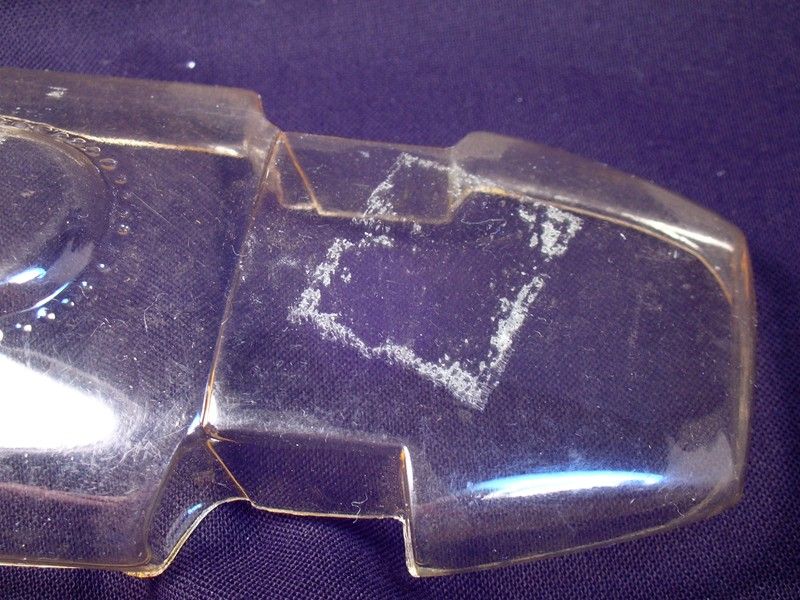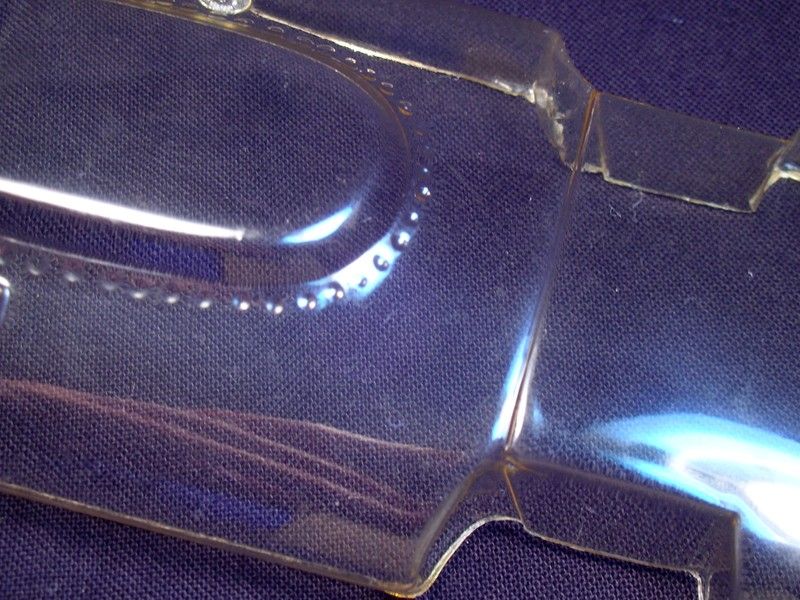 This is the polish I used to work this miracle: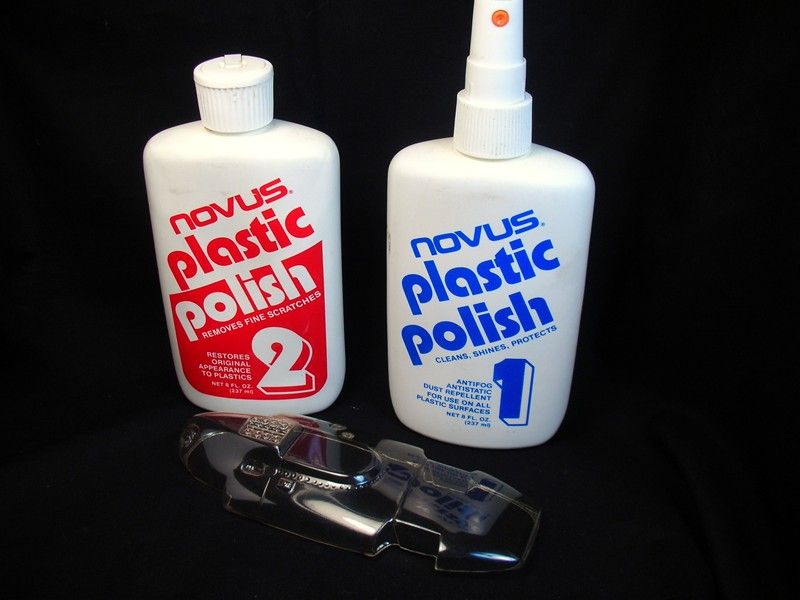 Next up the scale Lancer Harvey is washed with dish soap and water. I tried a modern glue remover on the old tape but it wouldn't touch it. I soaked the body in warm water and dish soap and scraped what tape I could off with my fingernail:
Finished: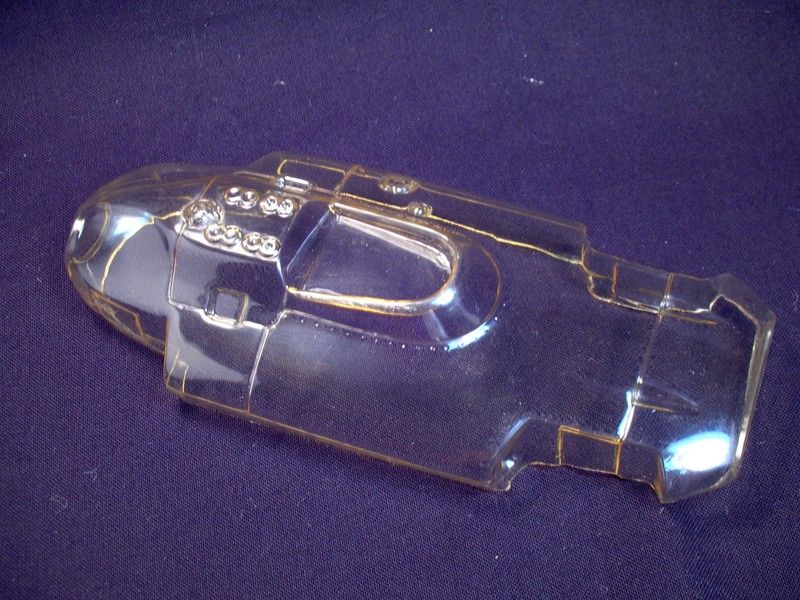 Before and after shots of the pair: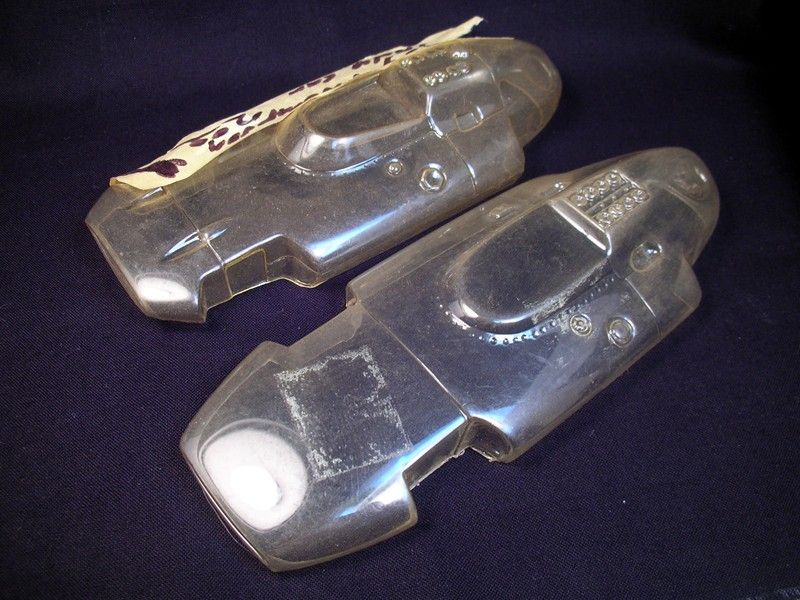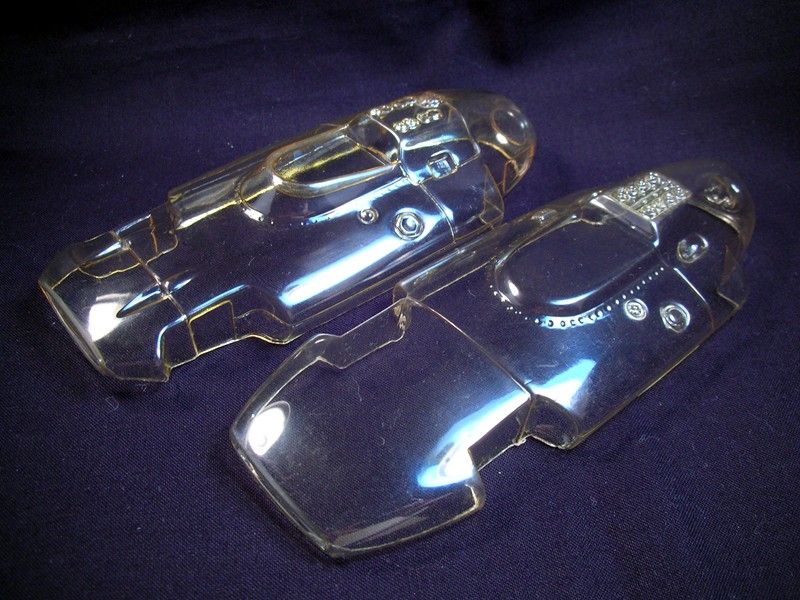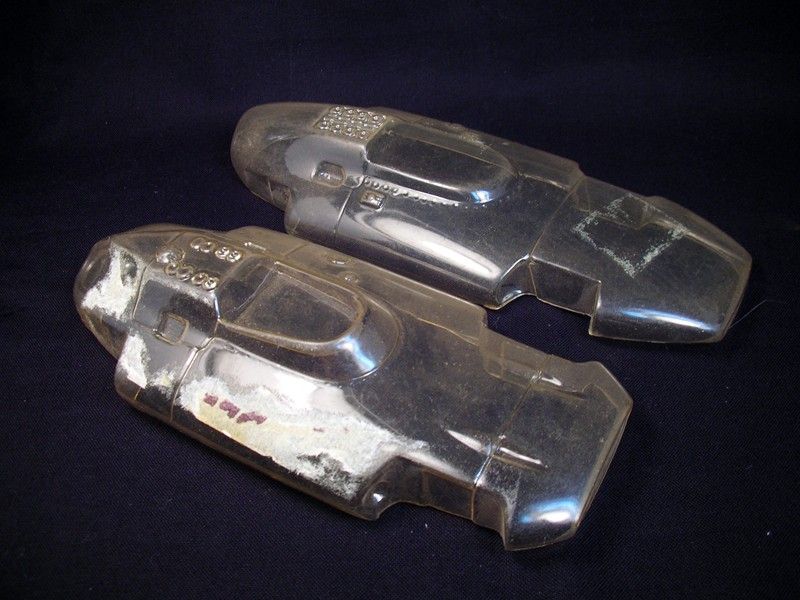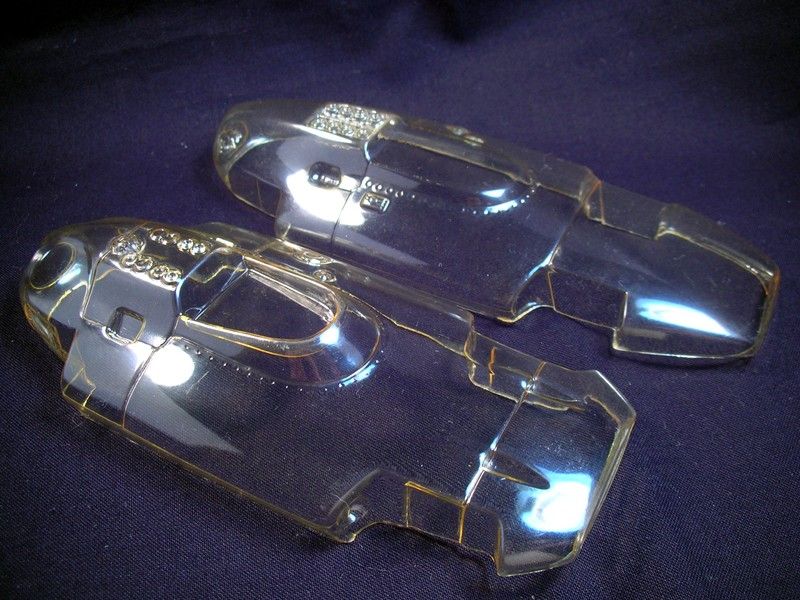 Look how much bigger the Handling Body is: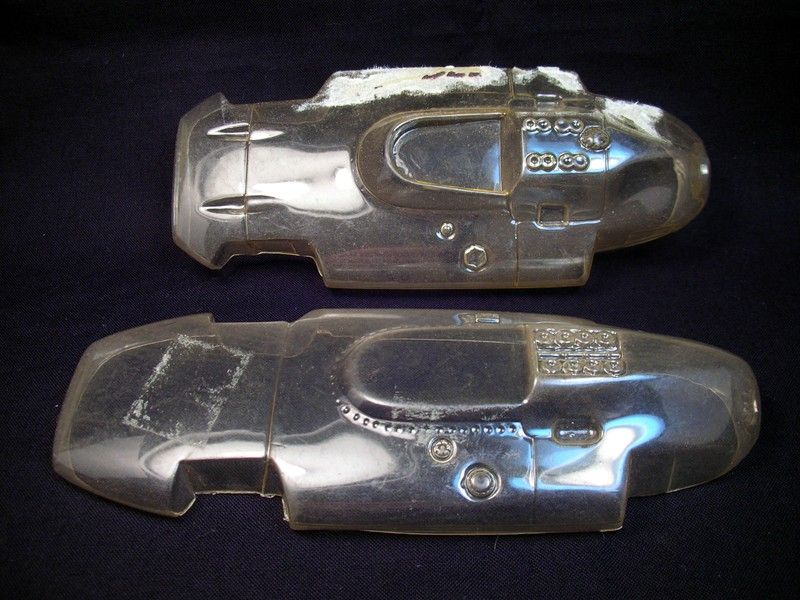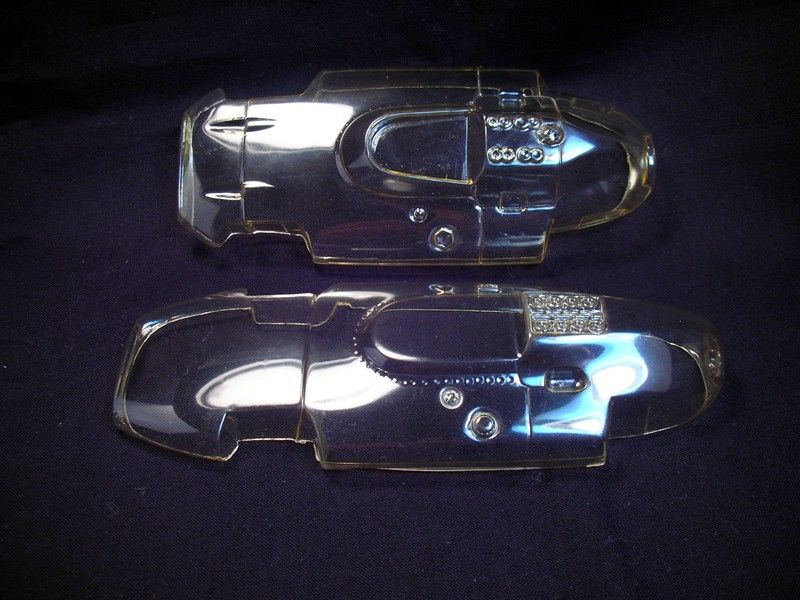 Next up reference magazine articles and photos from the period...