It's like this: as I've been pushing Rick Thigpen towards Lost Causes, so has he shoved me kicking and screaming towards "Peryod-Korrekt" builds, going so far as to toss PK parts & bits my way to get me started. I figure it's Time...
It started with this '58 Vanwall, repopped by Howmet from a Fate contribution, a body so amiably corpulent that I just had to put it out on the track and let the Fast Guys gape! (There're stories about Colin Chapman making snarky comments about this car, anybody wanna chime in?)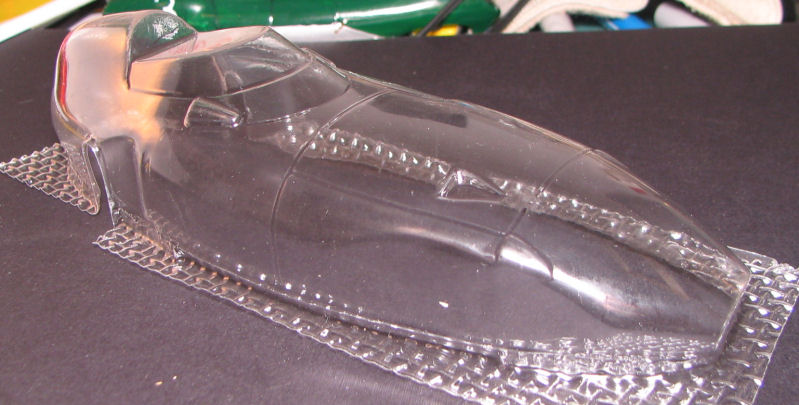 And I have an assortment of inline motors and stock chasses to pick from; most likely I'll do a pretty generic build of boughten parts around this nice Aristo-Craft mill from Rick.
... with Russkit rims all around; Revell Dunlops on the front, hewn-down Germans on the back.
But, what
really
got this one going, though, is the happy combination of
this
photo--
- And
this
1/24 driver!!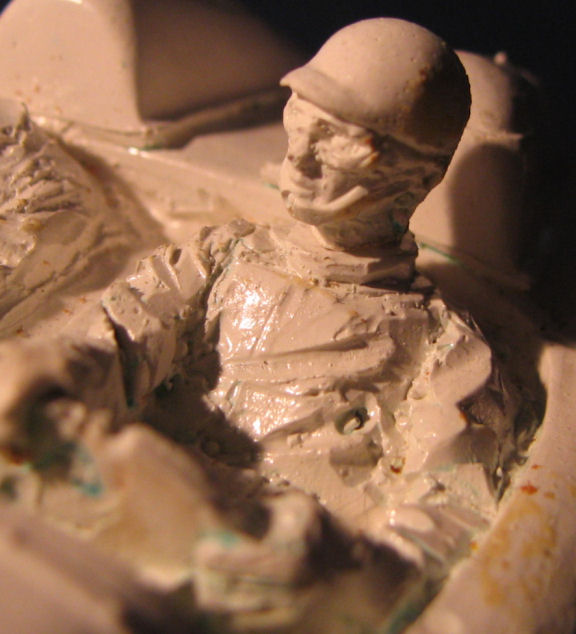 Sometime this week, inbetween my obligatory visit to the track (I try to get over there at least twice between major glacial episodes) and my tax audit, I'm gonna take casts of this head and body and stuff Mossie into his new office.
THIS
is the part I really live for! Keep y'all posted.
Duffy