This began with the new event they're running at Slots-A-Lot,
Tuesday Night Jalopy Racing
; I got stage-mommed into doing a car and playing along. Some of what will appear here has already been there--but then, Craven wanted a Diary thread for this. At this early time I personally don't see what I can contribute to the extant body of knowledge about these things, but I'll try to get inventive & hopefully at the very least entertaining.
In keeping with the loosely-applied sensibility of '50s-modified, here's my (late) 50's delivery car-turned-racer:
I just basically went out to the garage and looked at the car--it was a Tuesday, and take-out orders were slow--cut the fenders for the wide wheels, helped the rust along a little and lost the bumpers; they'll be replaced later by proper channel iron, just like my '64 Polara had. I may tear out all the chrome too, if I can find the tools to do it.
The chassis, per rules, is thr stock FCR pan. Craven had got half of this put up for me already, and I just added the front end. A quick check on my Event-specific Jalopy Stockers Tech Block--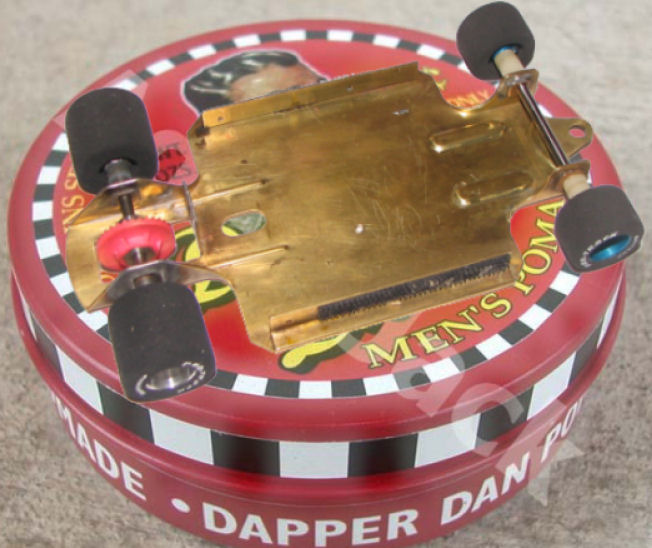 --showed a definite twist in the pan. Strangely, my Industry-Standard Mayonnaise Jar Lid does not show the same twist; but I must go with the Rules on this one, I'm a Dapper Dan man.
More to come as I find time to build.
Duffy