I love it when a plan comes together! OK, I'm getting ahead of myself . . . I've built many recreation cars for myself and my friend Adam. All our builds have been West Coast cars from such greats as Mike Steube, Mike Morrissey, and Philippe de Lespinay. Adam wanted to expand his collection to include some East Coast cars. Trouble is there seemed to be much less coverage of the Eastern greats in the newsletters and magazines of the period. There was some good coverage in the 11/'73 Miniature Auto Racing newsletter of one such great, Joel Montague and his 1973 National Champion winning car.That's where we decided to start.
I'd like to mention that the body Joel used is not for the faint of heart if you're a "scale freak". I enjoy both scale and all-out racers from the "dawn of time" thru about 1973. Therefore, I appreciate it for what it was designed to do . . . GO FAST! I believe it is two Lancer Porsche bodies grafted together. I hope to find out more about the body and pass that along soon. Here are the scans of that article: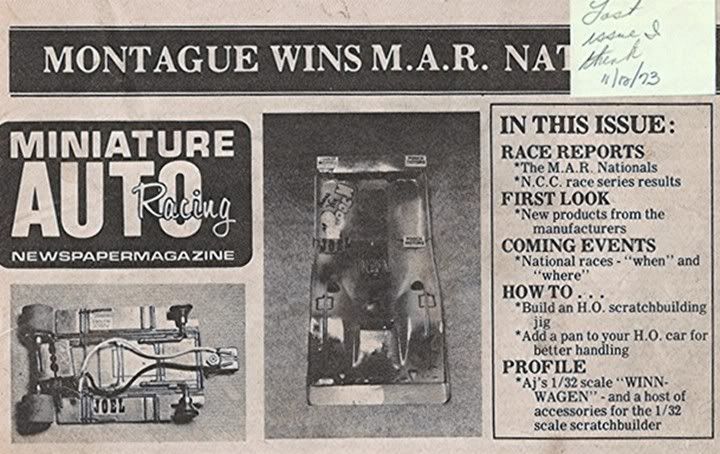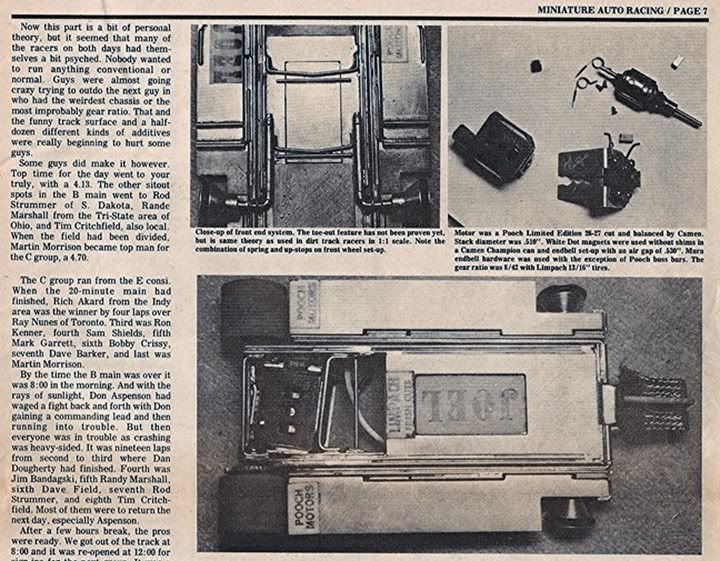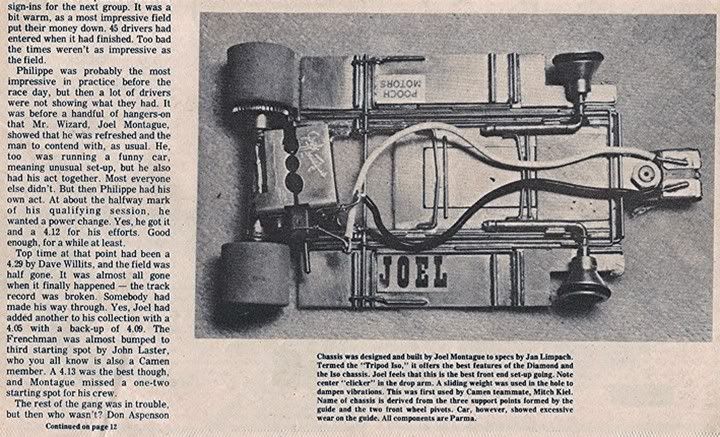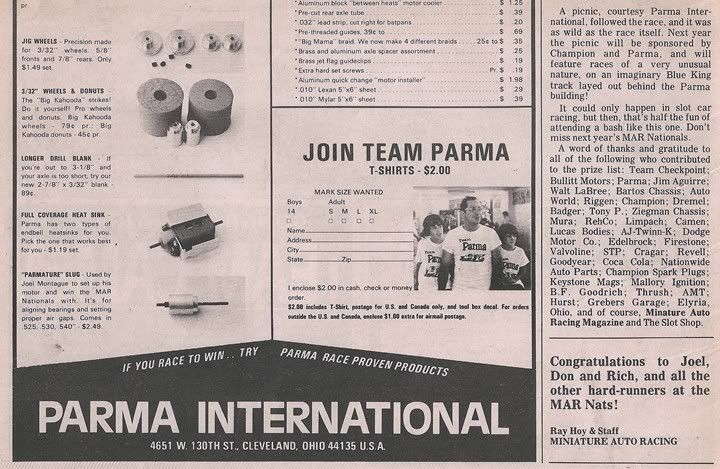 I blew up a top and bottom picture of the car to use as a guide to recreate Joel's car, thinking that would be enough to get the car built: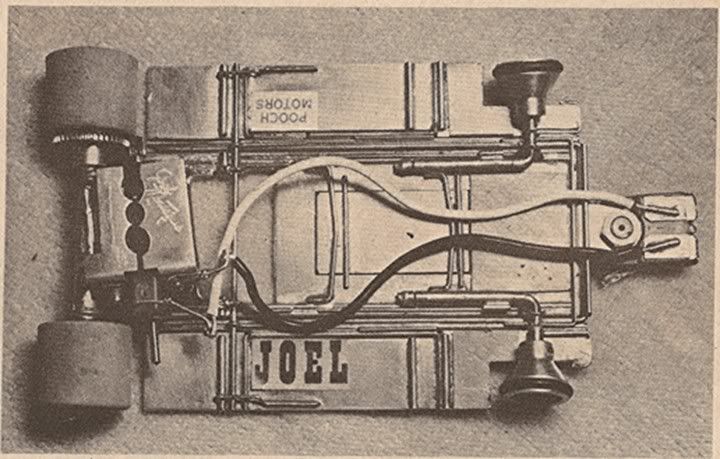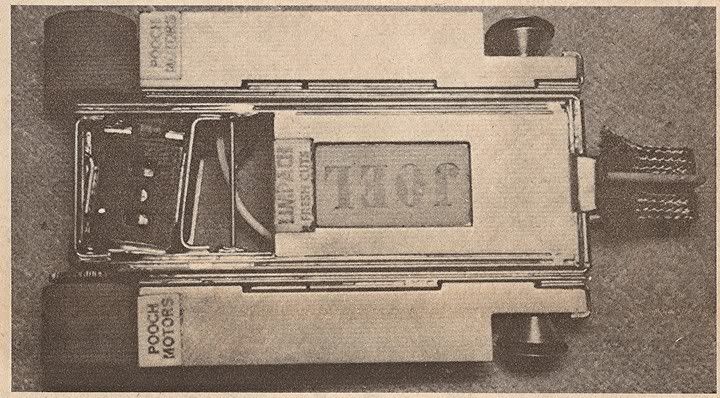 Once I started to look closer at the pictures I realized there were many construction details I was unsure of, especially around the rear of the chassis. I asked my friend and chassis builder extraordinaire Steve Okeefe if he would look at the pictures and help me. Well, he did a lot more than that and this is where "the plan came together". Not only are Steve and Joel old friends who live relatively near one another but Joel still has his Nats-winning car as it came off the track in 1973! AND, Joel agreed to let Steve take pictures of it to help with the project. I now have dozens of great pictures to work from. Joel asked that I not share these here as he wants to take new pictures after he restores the car.
So the soldering iron is heating up and the jig wheels are going in the chassis jig. More to come . . . Onward!