Nobody I know likes the pink/salmon color that Parma casts their crown gears in! I know why they do it but I too hate the color choice they use. Well, instead of hunting down good straight surviving Cox gear or going with some weird foreign job I suggest the simply option of dying the pink any other color!!!




Rit dye is made for fabrics, but will work very well with plastics and nylon. It is about two bucks a box at the local fabric store. A package that will last for a couple years if stored in jars once cool (as shown). A white nylon endbell or pick-up guide can be dyed any color of course. But a pink Parma gear can only be dyed something in the red side of the color wheel. Scarlet/red, orange, black, or purple or are pretty much your only choices. Toss one in blue and it will come out violet because blue and red make violet!




I only add a cup or two of water and two table spoons of vinegar to the stuff in the package. Bring to a slow rolling boil.

Then run a copper wire through the gear so it is easy to find and remove...




The dye should be hot enough to steam but not bubbling too much or it will splatter dye on your shirt marking it FOREVER!!!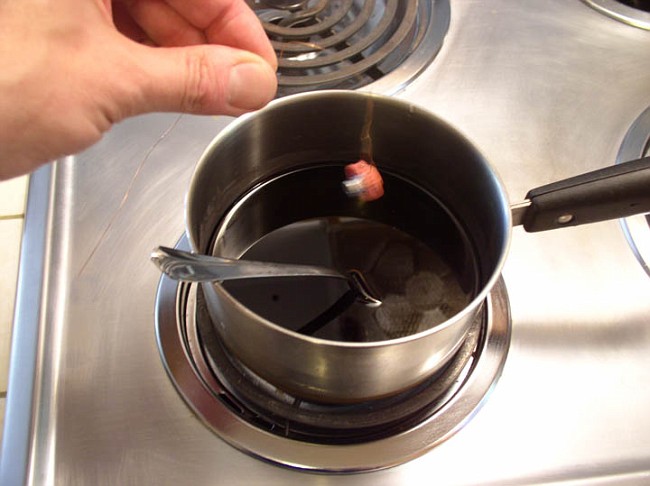 Only took eight minutes to make it this black!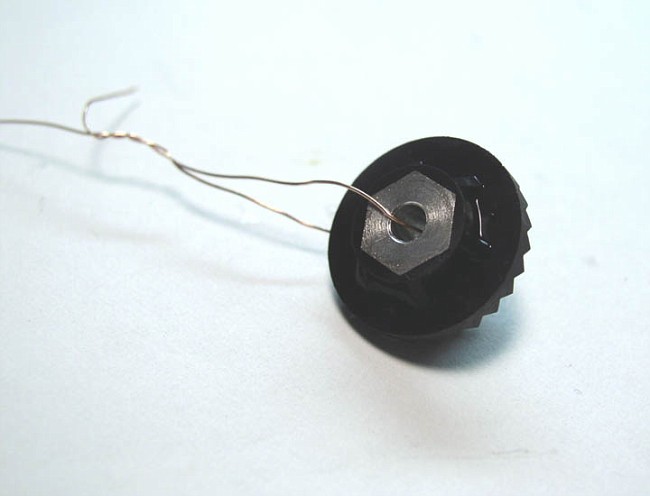 Cold water and a toothbrush will set the color and remove any extra dye. Polish up the aluminum and it's ready for installation.

Done, now go have a beer, because the Kingie can no longer turn his nose up when your car shows its tail in the turns!