The Dynamic "DynaBrute" is so far, and still, the only production anglewinder slot racing car in HO.
The DynaBrute was presented nearly 40 years ago, in the beginning of 1971. (Check
here
and
here
).
But the anglewinder concept in HO was tried and proven long before the DynaBrute.
Already in June 1969 did this car from Kansas City show up in the Model Car Science magazine:
Another HO AW creation showed up in Car Model in August 1970, this time from Canada:

Tom Malone shows how to build a HO AW from scratch in the same issue of Car Model, August 1970:
Next up: A HO AW victory report from Parma Raceway in Car Model, October 1970.
Dale Flanagan reports yet another HO AW in his column in Car Model in November 1970:
An entirely new concept... The DynaBrute debuts in march 1971, with ads in the Car Model and Model Car Science magazines:
How to convert a Boss Riggen to a HO anglewinder is shown by Ed Bianchi in Car Model, October 1972,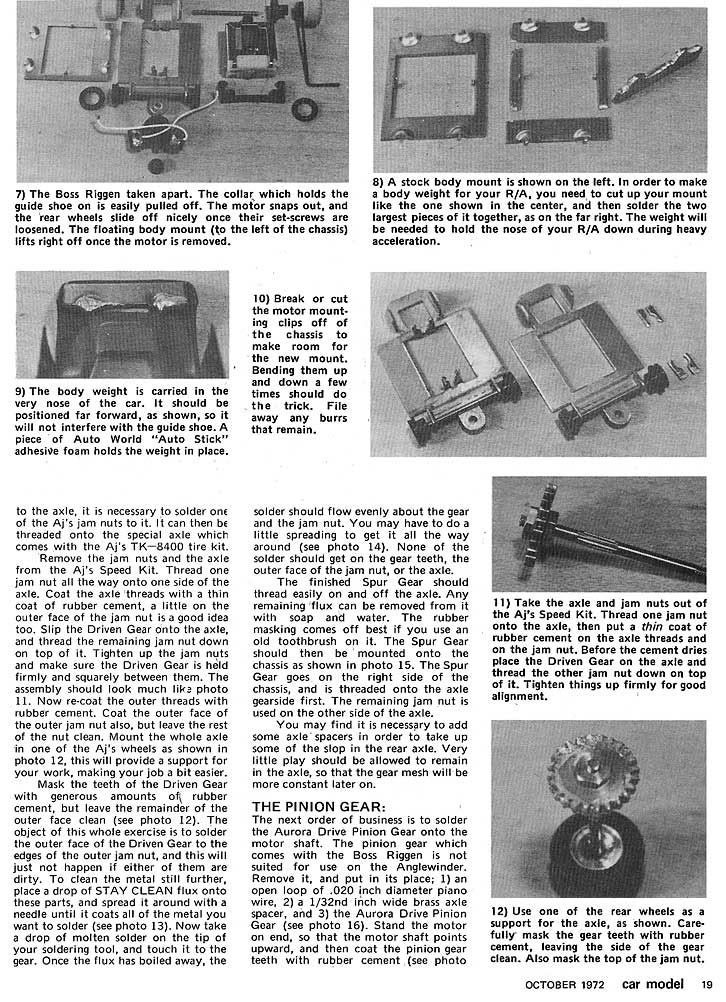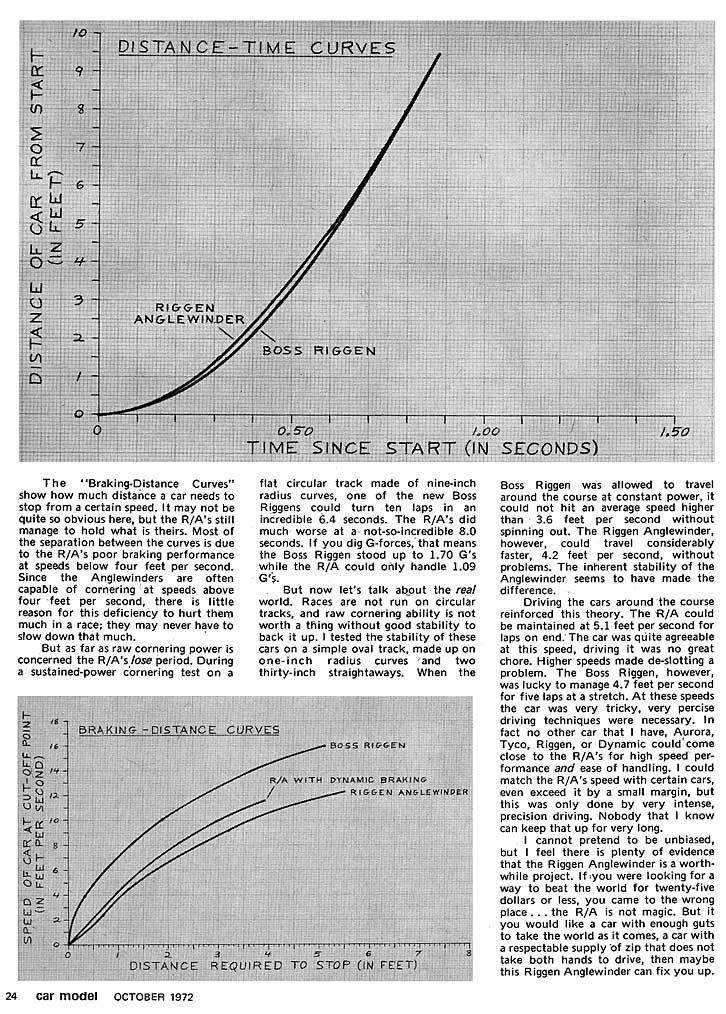 Car Model's Jose Rodriguez reveals in December 1972 that also Tyco had an early production HO AW car in the works: