I've always wanted to build my own version of a Monogram Midget powered by a Pittman 196 ever since I read this Model Car & Racing magazine article: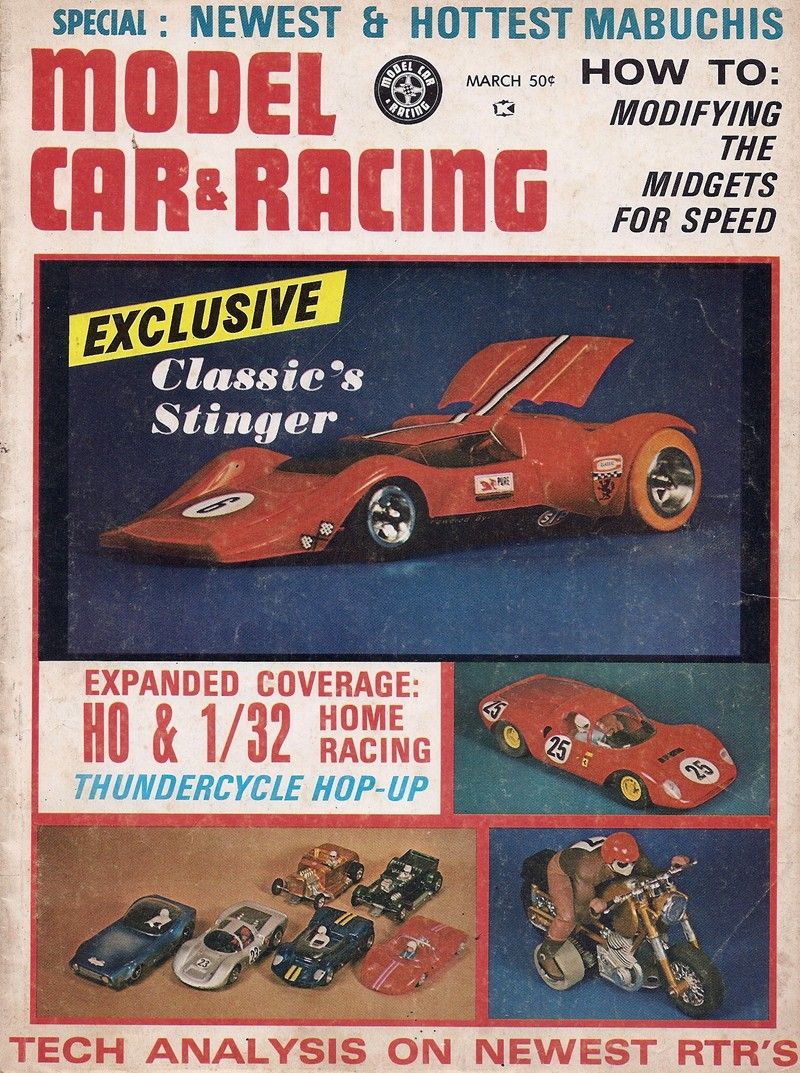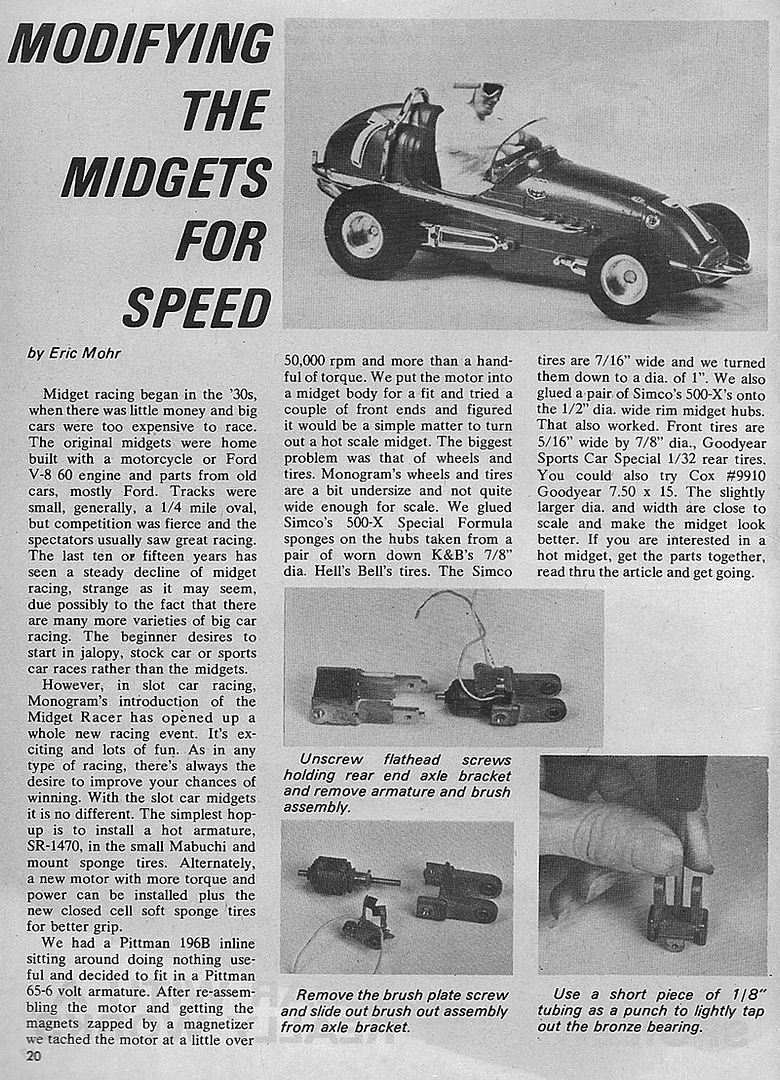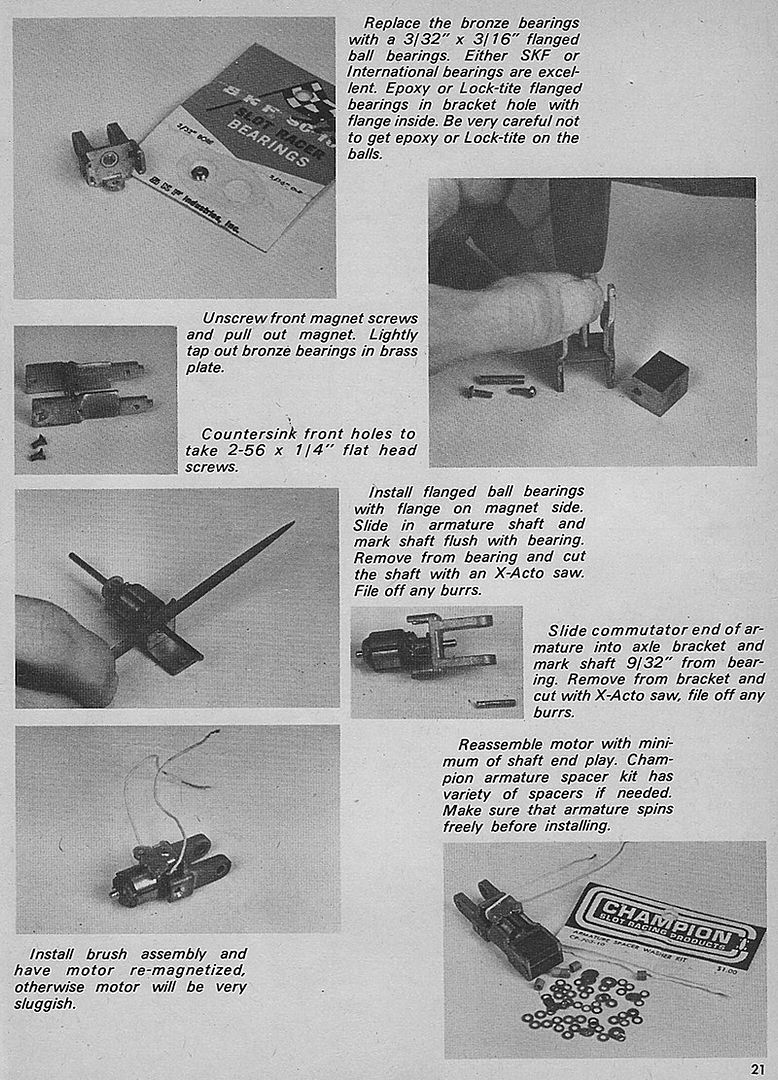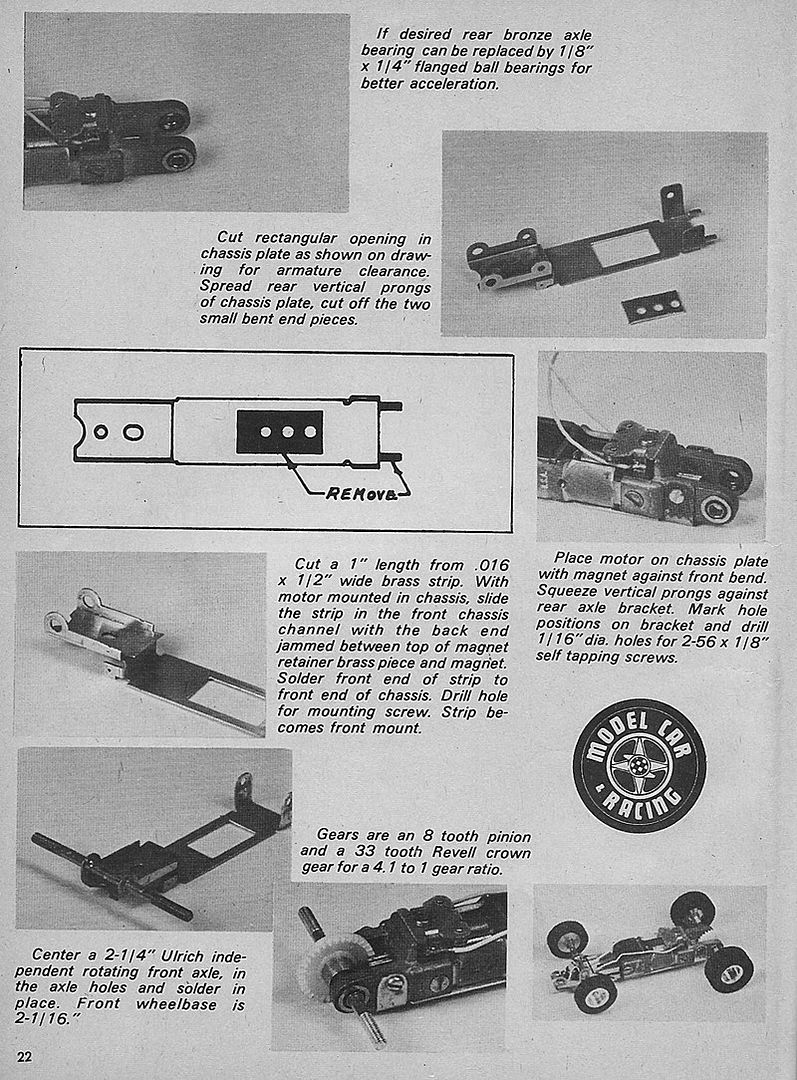 Rodney and I talked about building a pair of Midgets on the way home from Eddie's Slot Car World the other day. We came up with some simple rules for our new 2-car "class":
1. Pittman 196B motor, "and keep it stock Rick!"
2. Monogram brass chassis plate.
3. "Don't put a big ugly guide like a Jet flag on it Rick!"
4. We will both run the same gear ratio and rear tires once we decide what works best.
I'm using the EJ's Hobbies reproduction Midget kit for the body, driver and decals (if anyone wants a good deal on the rest of the kit, PM me):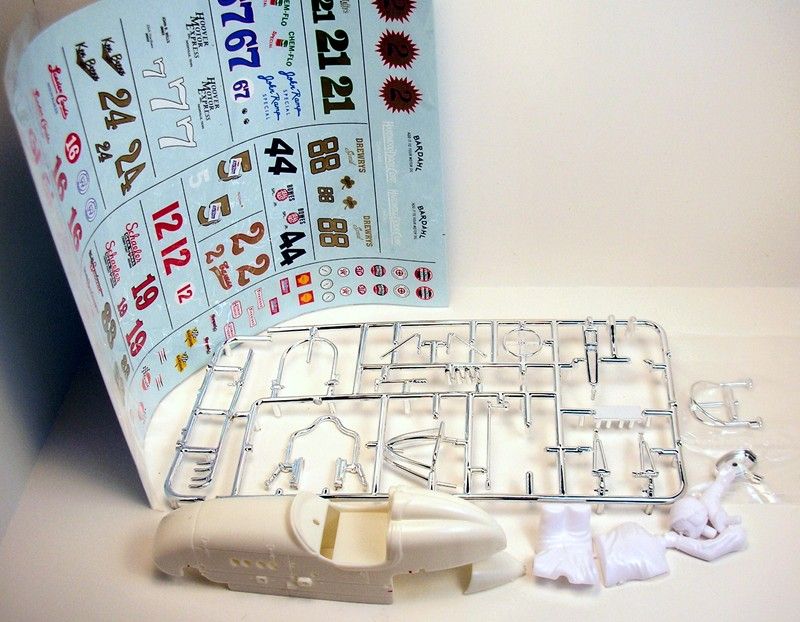 The motor is a new old stock Pittman 196B. These are great motors and come up on EBay quite frequently. I've been running mine on the power supply at 6 volts for several hours a night to break it in. It draws .7 amps and barely gets warm. It's the closest thing to a "perpetual motion machine" man has yet devised: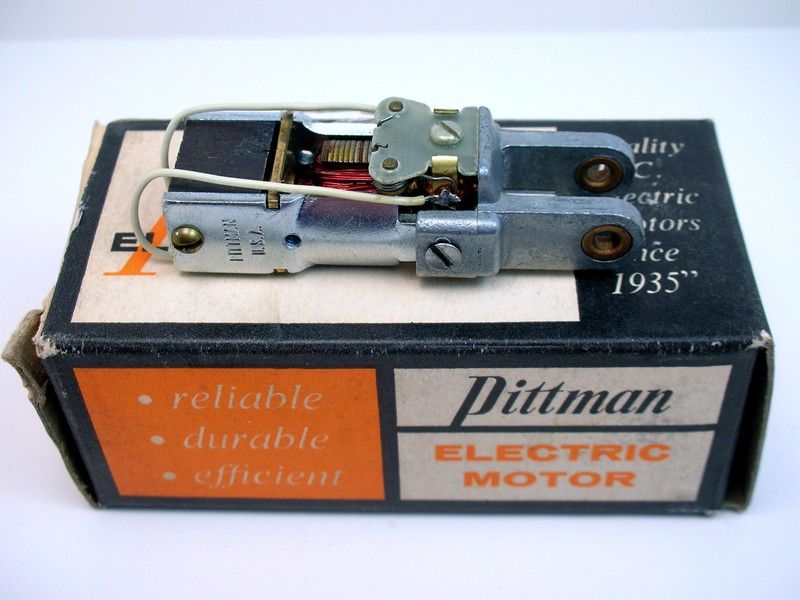 I'm using original Monogram wheels and trying Tiny Motors (among others) silicone reproduction Monogram Midget tires:
I've also got some original Monogram jam nuts, spacers and a chassis pan I found on EBay. The spur gear is a pot metal MDC and the axles are unknown new old stock:
Time to start a building!