UPDATE on the Midget Racer:
Rodney brought out an original Monogram Midget to Eddie's for a comparo: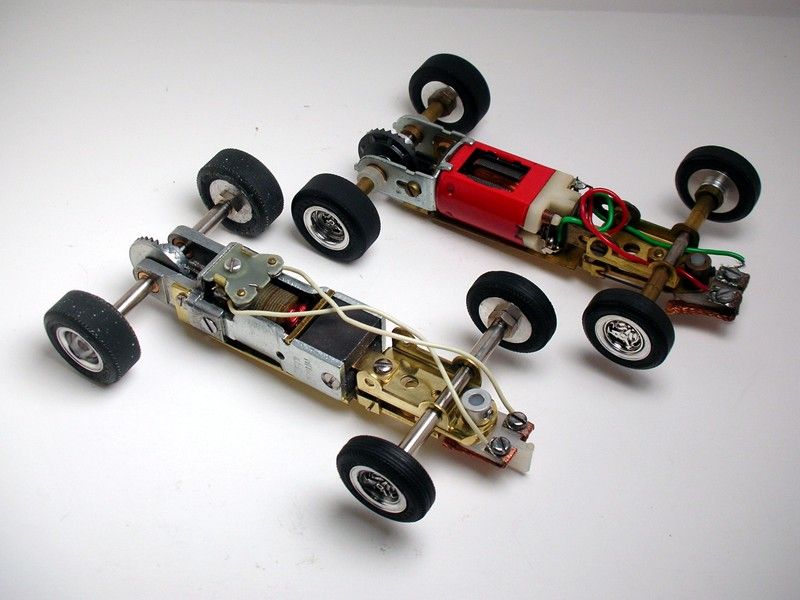 We also tried three different tire types on the Midgets. On the car are silicones from Tiny Motors. In the center sitting on its packaging are 30MM "Germans" and in the foreground are Paul's Slot Car Shop urethane Monogram repop's: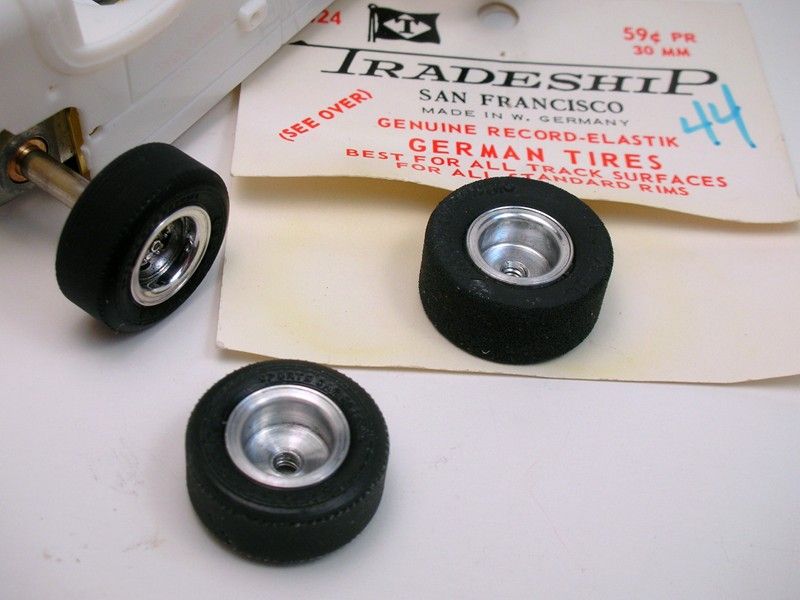 All three tires were glued to the rims and trued on a Hudy tire truer. All three tires were nice and smooth with no bouncing. The fastest tires were Paul's urethane, followed by the 40 year old Germans and lastly the silicone Tiny's.
With Tiny's on the original Midget I could lap it with my Paul's shod car about every fifth lap. Of course the extra grunt from the Pittman helped too. The Pittman would only pull out a foot or two on the 13D on the long straight. But, it would jump ahead out of every corner and down the short straights.
Anywho, in our two man race series, we've decided to go with the slower and great looking Tiny Motors tires. We feel they require the most car control and are the most fun.
To be continued......