Thank You, Mike Steube!

Mike told me his technique for cleaning up chassis and what equipment he uses. The Thumbler's Tumbler and ceramic media were ordered through: Cabela's.

The tumbler arrived but the media has been back ordered for weeks. Mike came through again with this source:
BUFFALO ARMS CERAMIC MEDIA AND POLISH

The media and polishing compound arrived. It was time to test this technique on an engraved chassis of mine before I put Tony P's heavily-engraved "Starship" chassis through the process. :shock: . Here is the candidate: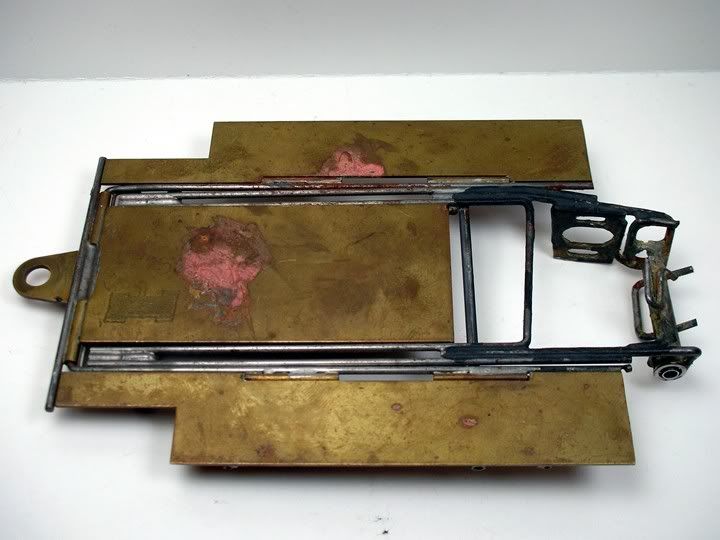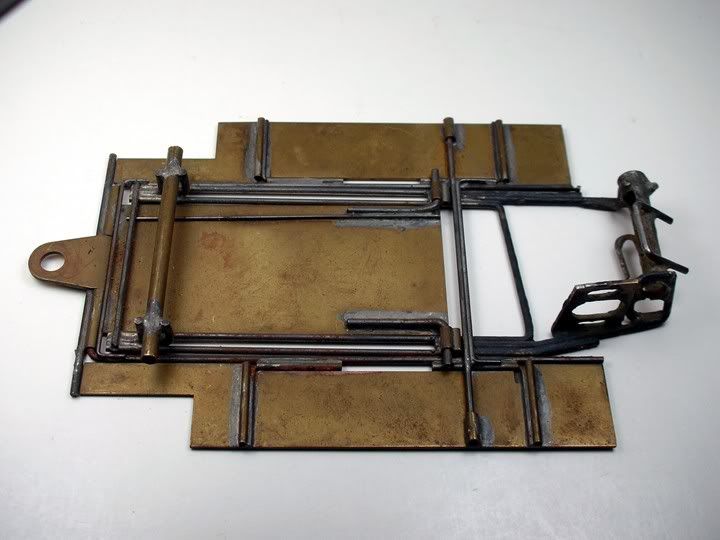 Here is the engraving: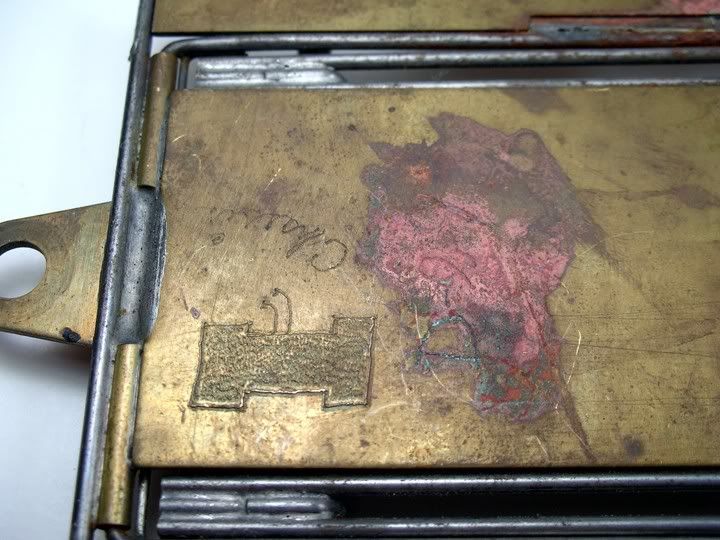 If anyone knows who this builder is. please tell us.

. Anyway, the tumbler's tub is filled from the bag of ceramic media and filled with water until it just covers the media. A tablespoon of polishing compound and the chassis are added. You can just see the copper tie wire I used to tie the drop arm to the center section so it wouldn't flop around: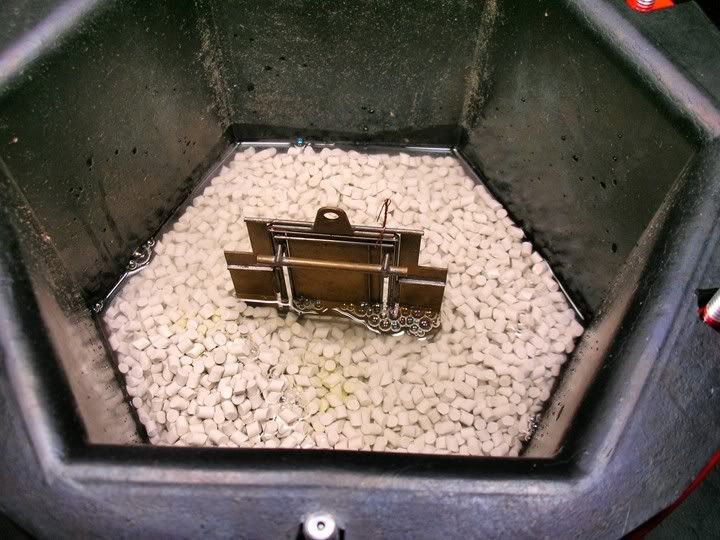 And away we go: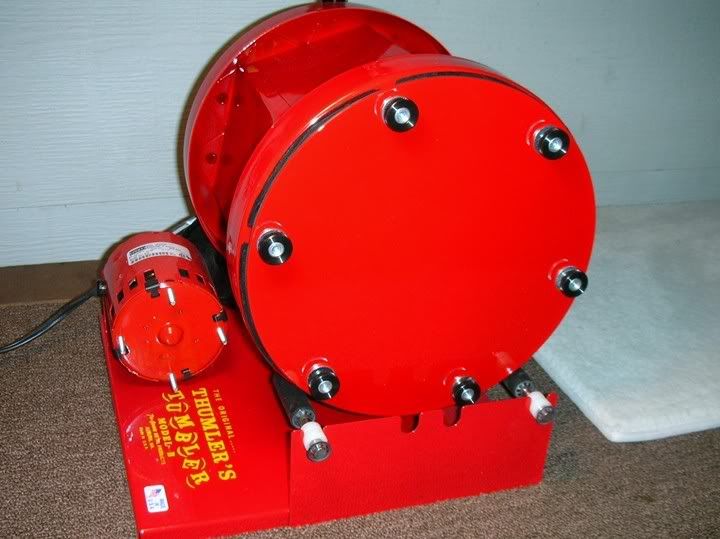 Six hours later . . . :shock: :shock: :shock: :mrgreen: :mrgreen: :mrgreen: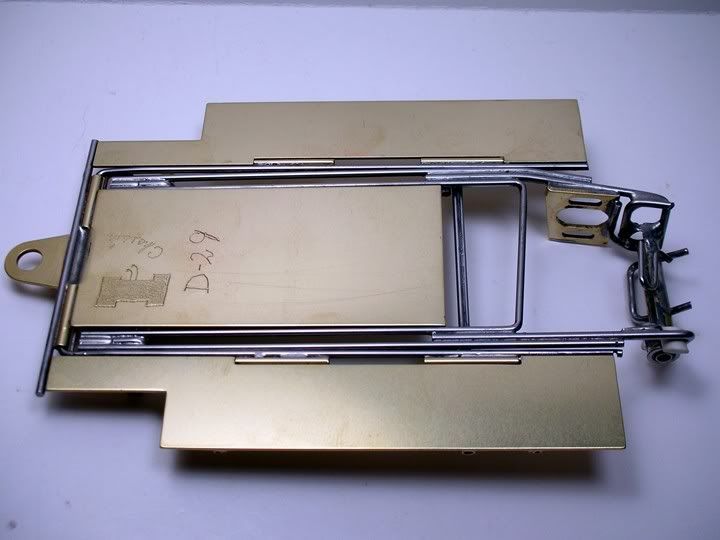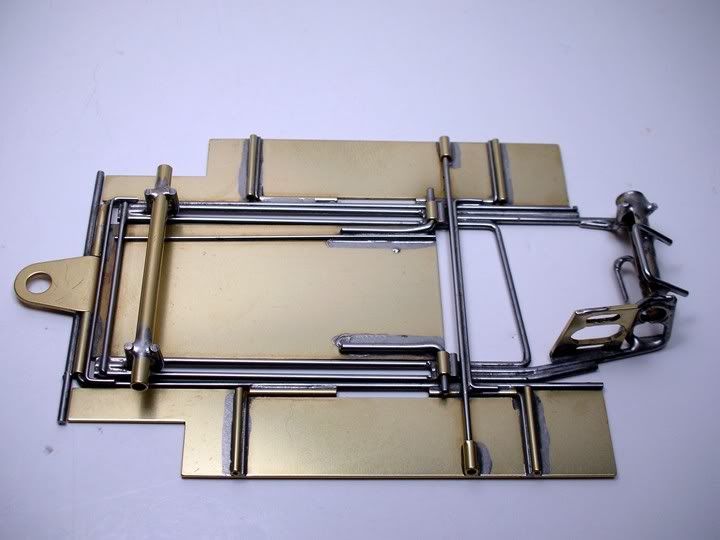 Here are some before and after close-ups: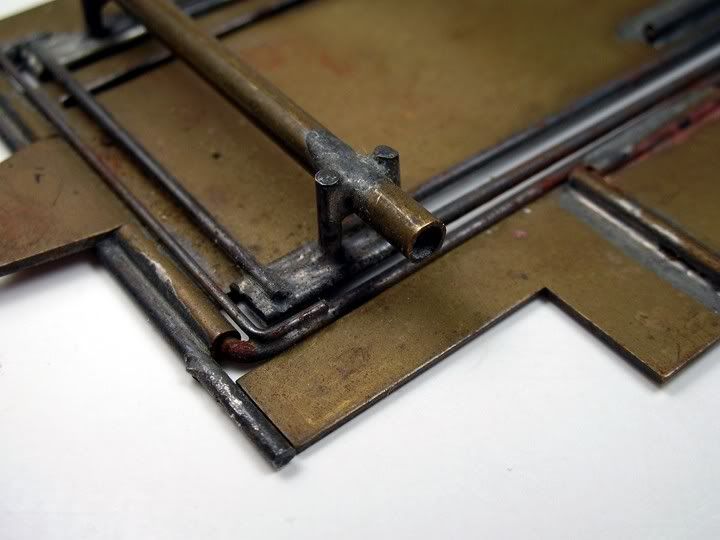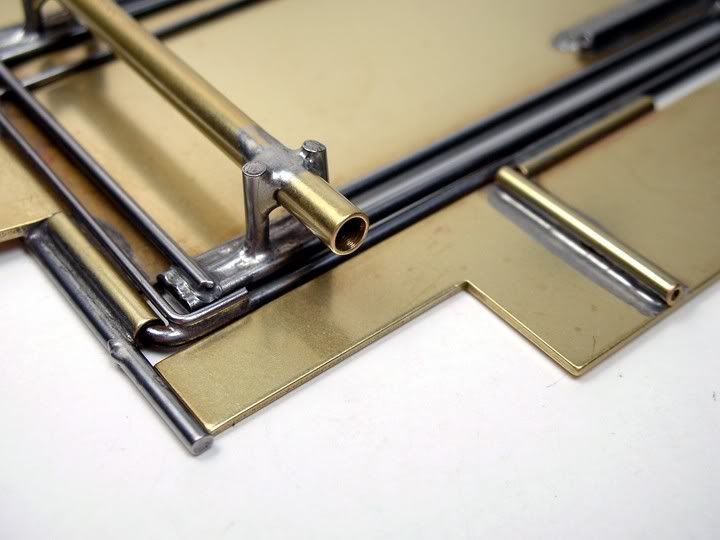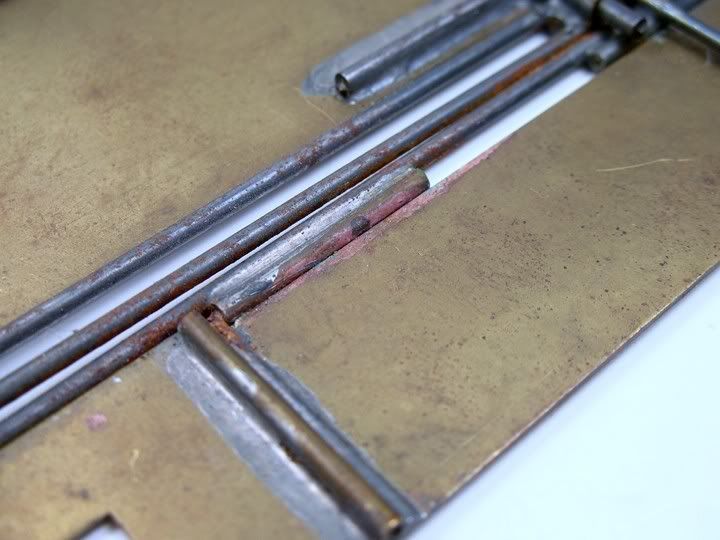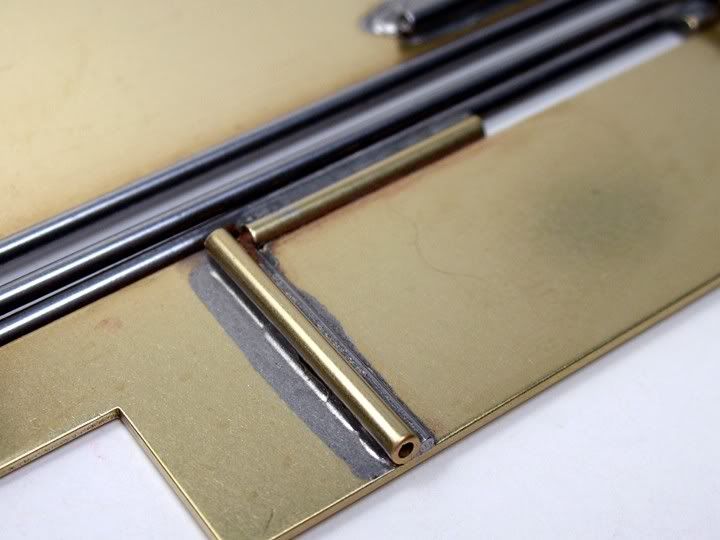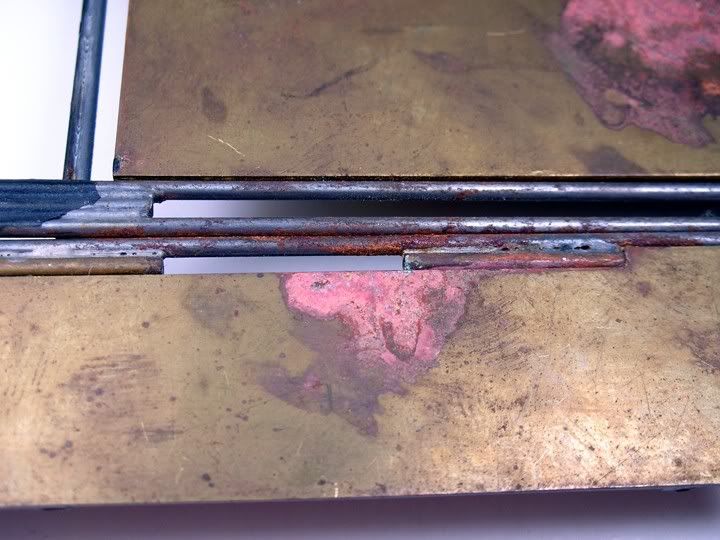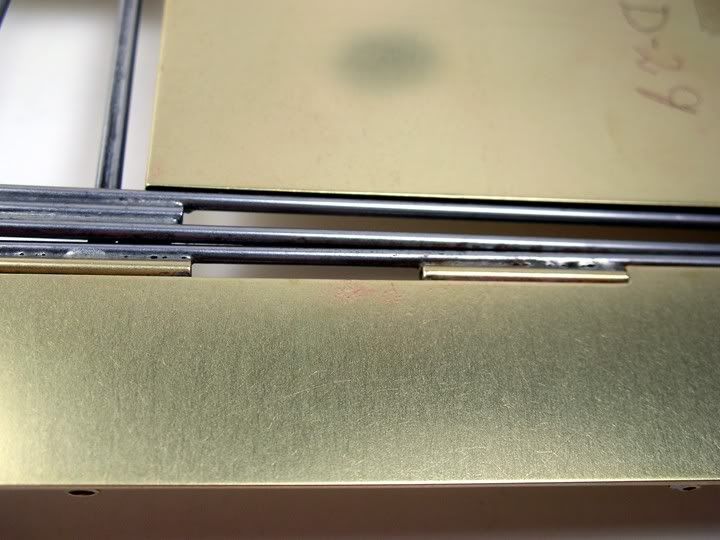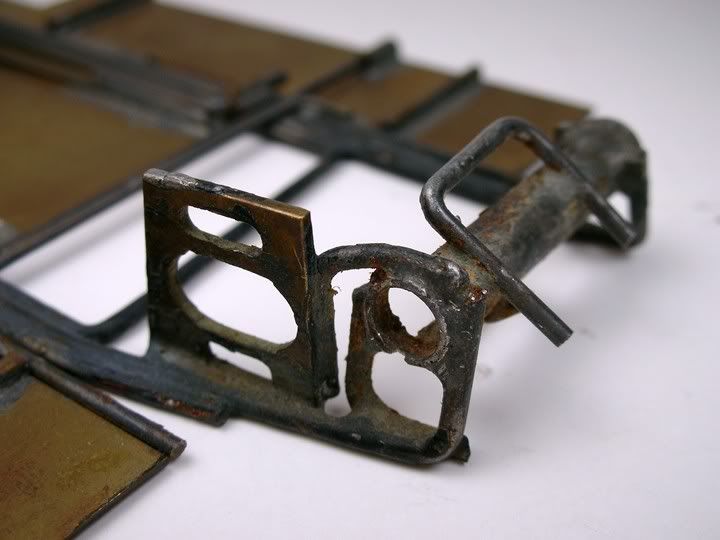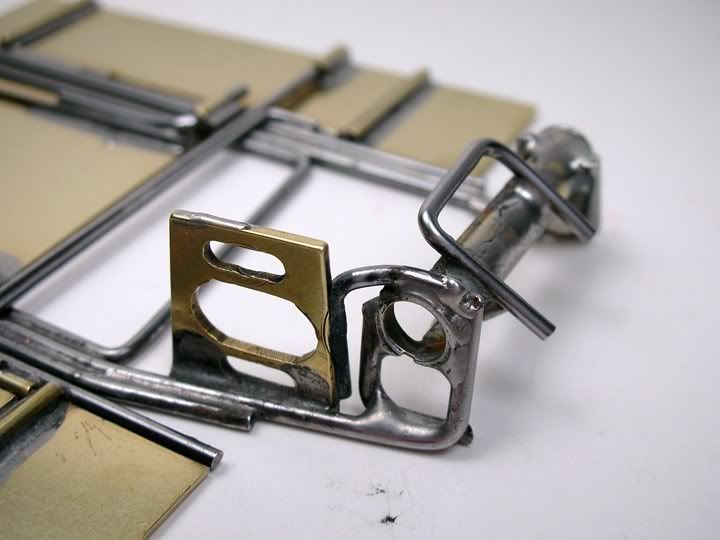 Amazing, isn't it :up: . Oh, and the engraving: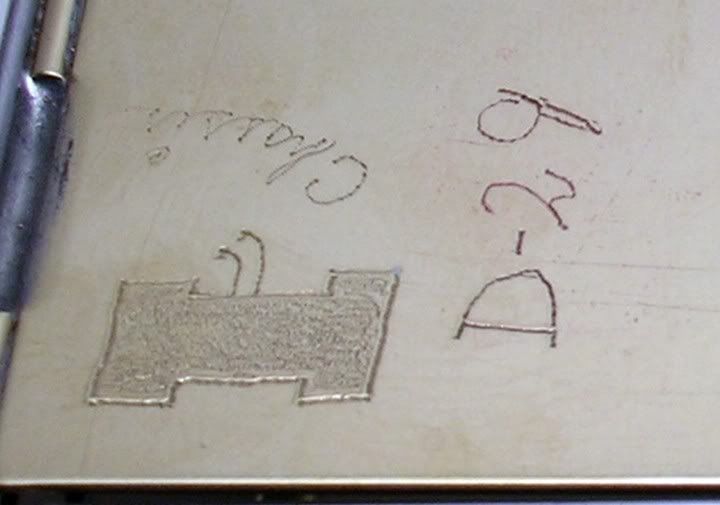 Now, where's that Starship chassis?