Hello D3 racers,
We had our 8th Tokyo D3 race on October 16.
We had 14 turn outs both for Can-Am and F1, having A & B mains for the both class.
Can-Am Qualify:
Can-Am B-Main:
Can-Am A-Main:
Can-Am Podium L to R Tebu 2nd/ Yoshi Hirose TQ & 1st/ Haruki 3rd:
Can-Am Winning Cars:
F1 Qualify:
F1 B-Main:
F1 A-Main:
F1 Podium L tor R Yoshi Hirose 2nd/ Hashimoto 1st / Jiro 3rd/ Ryu TQ :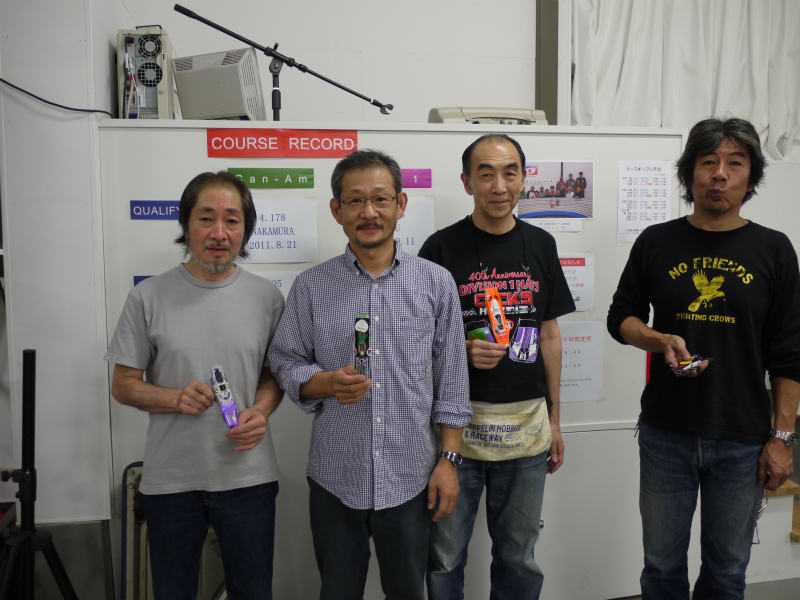 F1 Winning Cars:
We will send the more detailed information to Keith.
Stay tuned and Good Racing,
Haruki