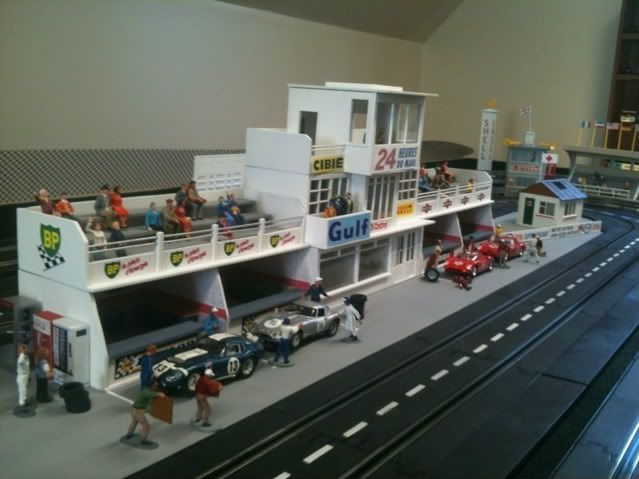 Expanded my 9 year old's layout this winter to a 4x16. Lots of open space calling for accessories. Started by building a Shell Tower from basswood. Turned out so well I advanced quickly to constructing a pit garage.
Found some plans on the France Slotforum site (thanks Sergio!) and spent a few winter nights building the pit lane above. That site is a great resouce for trackside scenery and structures. Kind of captures the spirit of the Lemans pits without being a replica. Fun project. Built with 1/8 basswood. Woodworking is not my forte but borrowed my dad's scroll saw and learned a few tricks to cut a straight line. Still need to add flags, banners and a clock.
Still looking for unpainted MRRC/Monogram figures to populate the pits. Homies/motorcycle thugs are readily available but they make unreliable track officials, newsmen and pit crew. Any local sources would be appreciated.
Marcus Seitz