First pic shows an MRC ENDURA VARIPOWER 1200 controller in the box. Variable from 5-15 ohms. Carried a list price of $11.98 back in the day.
Second pic shows the back of the box. Also shown is a modified controller with what I assume ( Don't say it ) is a brake mod. The modded controller belonged to Duane York who was a founding member of the Grumman slot racing team here on L.I.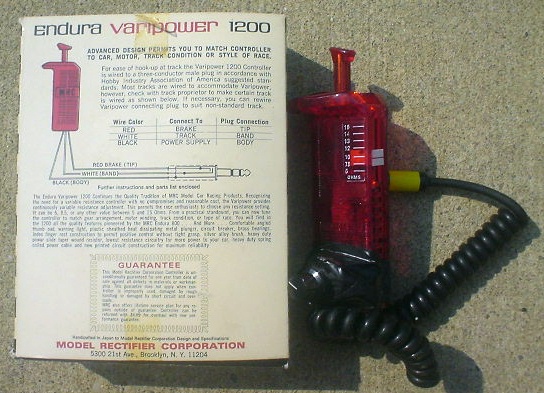 Last pic shows a box I have not seen before. Notice the new lower resistance down to 2 ohms !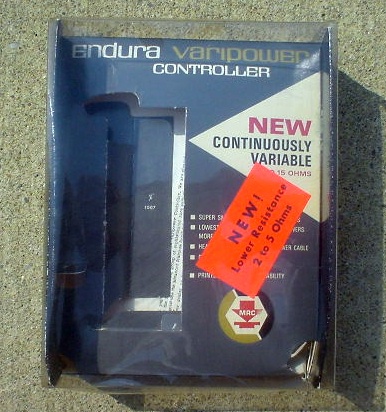 I believe the modded controller is the one that came in this box. No way for me to verify. Can anyone tell me if the 2 ohmer had any visual difference from the standard? Enjoy.