Since the Cobra wheels have come up in another thread I thought I would post these. These wheels are so nicely made and are hard to find especially in the pack. I guess they came out too late. You rarely find them on cars other than Revell. Being so nice and having multiple width options you would think they would have been used more by car builders back in the day.
We have the Cobra wheels in extra wide, wide and narrow.
I am also showing the beautiful Halibrands in two width options.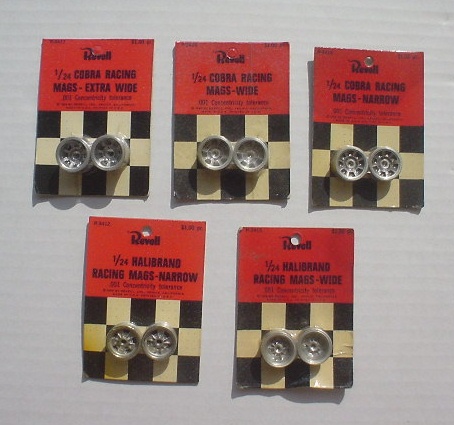 Someday I may hack those Cobra wheel packs open when I find a suitable candidate worthy of their beauty