I was thinking of listing some harder to find Dynamic stuff. I would not call any Dynamic stuff "rare" in the true sense of the word as so much was produced. However, after 40+ years some of it is very hard to find.
These are chassis for the Dynamic GE Silver Hornet motors. They are both Dynaflex type.
First you have the sidewinder version. A little tip, if you do find one of these make sure you have the motor spacers I have shown with it. The used one has Champion silicones on it.
Next is the inline. Two defining features are the pronounced step up at the rear axle stands and the slot at the top of the motor ring.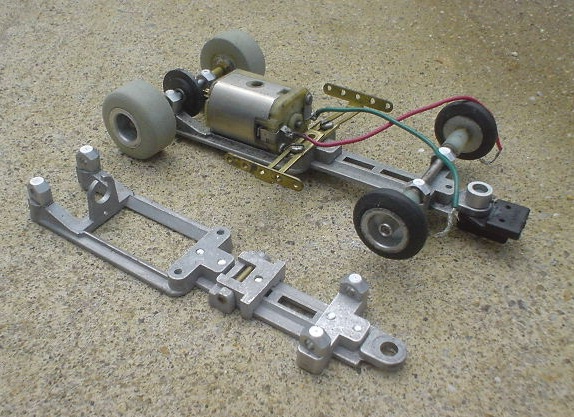 Lastly is a shot for ID purposes.