The ubiquitous Classic Manta Ray
: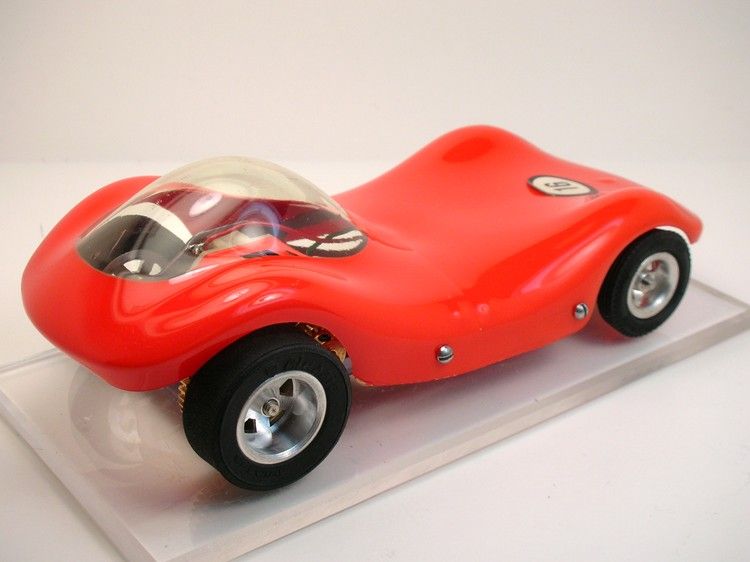 Back at my So. Cal. home track in the mid 60's Manta Rays were everywhere. It seemed that every kid had one. Hmmmm, "kid", I was 16 at the time and had a driver's license so I'm sure I didn't consider myself a "kid". Boy was I wrong!
Anyway, at MY home track at the time, the local hot thumbs and I were all running "fly weight" GP cars with pin tube frames and rewound Mabuchi 16d motors. First we ran the monocoque style with the chassis parts soldered to the motor can:
(link to the build)
Fly Weight GP Car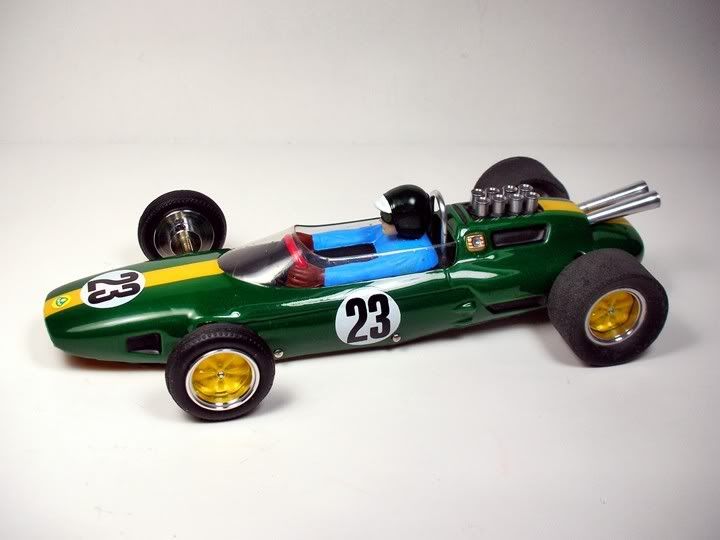 Then we went with the traditional Rod & Custom style chassis but both styles were light and fragile:
(link to the build)
Rod & Custom 1966 GP Car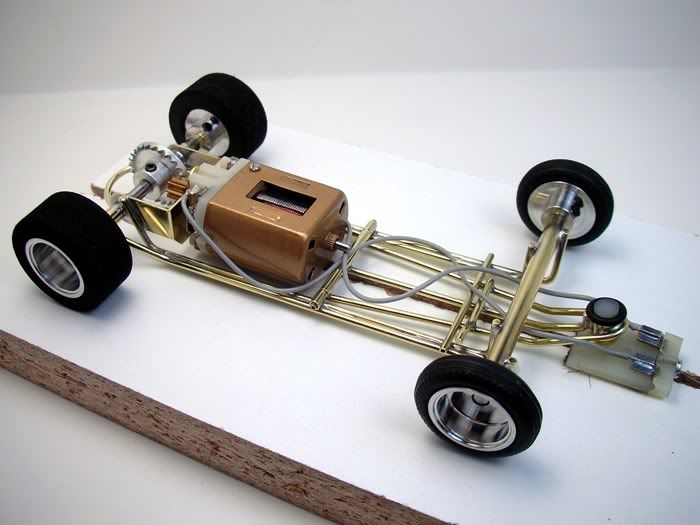 Trying to test or practice with these fragile GP cars on a track full of heavy 36d Manta Rays was very risky. We considered them a scourge

Fast forward to today and now I'm interested in seeing how the Manta Ray really ran and how it reacts to some "hop up" modifications. First I had to find a ratty donor car…….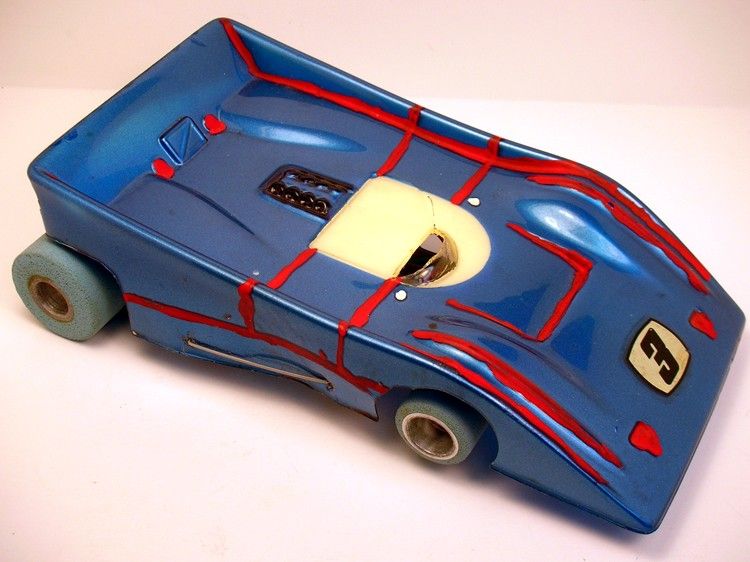 I think I succeeded......
YIKES!


to be continued........