Thanks Max


Hi Mark,

I slotted the front axle holes upward to lower the front end (see arrows):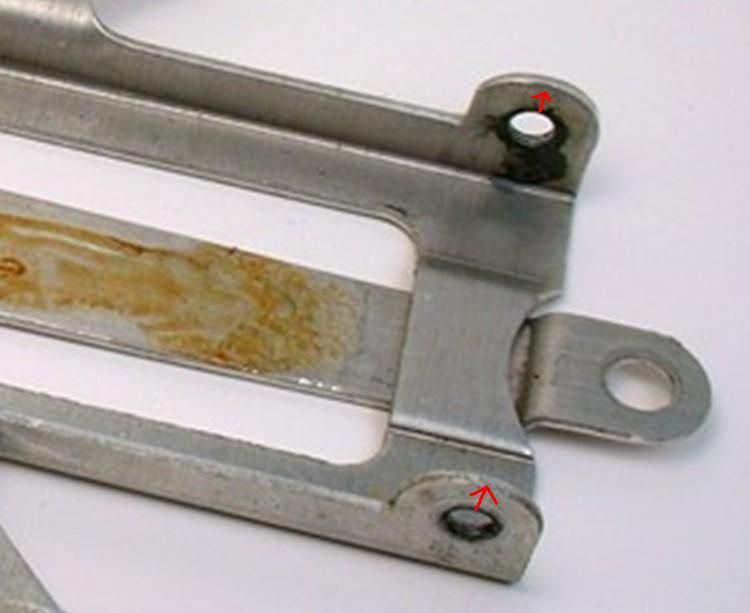 In hindsight I would have used a single 5/32" tube instead of the two bearings but I placed the screw hole for the brass pan directly under the front axle.....D'oh!
The body mount pin tubes were left long and sticking out in front of the plates then soldered in place. The extra tube was then cut off and all the excess solder filed off the front of the plates.