Balls-Out California Choti Proxy, Vallejo, CA
Started by
Gator Bob
,
Sep 20 2012 08:56 AM
Cars are the Stars!
Posted 20 September 2012 - 08:56 AM
An

International

event

.
Wild cars and NorCal's top drivers.
Details here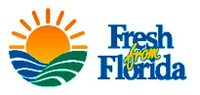 Bob Israelite
---
Posted 20 September 2012 - 04:24 PM
More details.... Race will start at 2PM on Sunday September 30th at Eddie's in Vallejo.
Lunch, snacks and refreshments will be served to all race participants and anyone that comes by to turn marshal, etc.
There is no entry fee to participate but all drivers must pre-register through the website (above link) or by contacting me directly.
Any slot racer with reasonable skills may participate but, due to the value of each of these wonderful handbuilt cars, you must show reasonable drivers ability and skill to participate (in my eyes, I'm the judge -period, not trying to be a pain but I will protect the proxy cars).
If there are any questions or suggestions (always very welcome), please PM me.
Randy

---
Posted 20 September 2012 - 04:32 PM
Race format? Round robin? Length of heats? etc.???

So much DRAMA for such small cars....
Mike Kravitz

Don't DQ me for having the wrong SHADE of orange on my McLaren... after all, it's ONLY a toy car!!!
---
Posted 20 September 2012 - 05:26 PM
Up to the track director Mike. I give some suggestions and he/they pick the format. The only stipulation is that the cars remain the stars and the drivers are only there to drive consistently each and every car as equally as possible.

---
---