Always having my nose to the ground like a good hound in search of truffles in the south of France, I recently dug this little nugget, that 99% of learned collectors ignored probably because... they did not notice a small but important detail.
While the regular Cox 1/32 scale Ford GT kit, one of the three original issues in 1965, is quite a common sight, this one using the TTX150 motor is quite scarce. In fact, until I found this example, I was not so sure that it had ever been issued and had to modify (horror!) the Cox chapter in my new book to correct my error.
Issued in 1966, it must not have generated much interest as I had never seen a "live" one.
Of course it is easy to make up a car from parts, but the actual kit is a true rarity.
Check this out: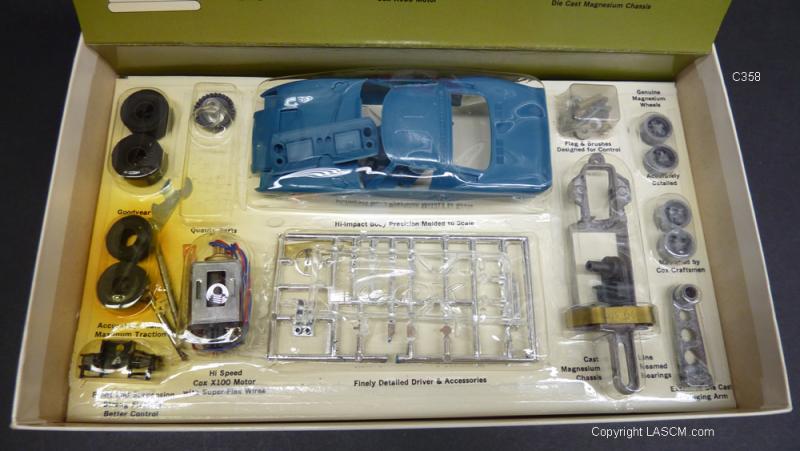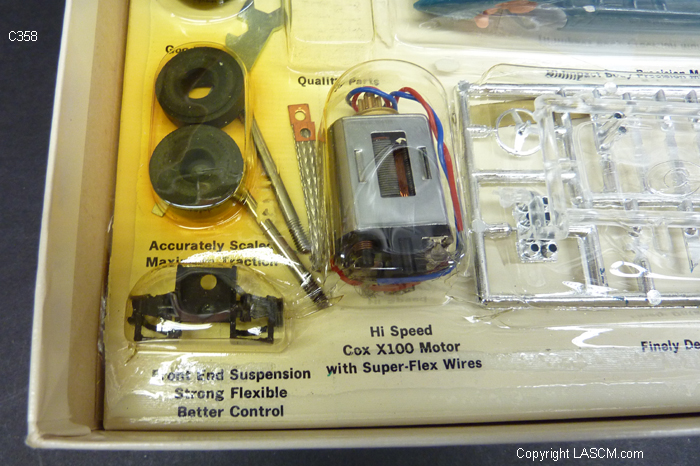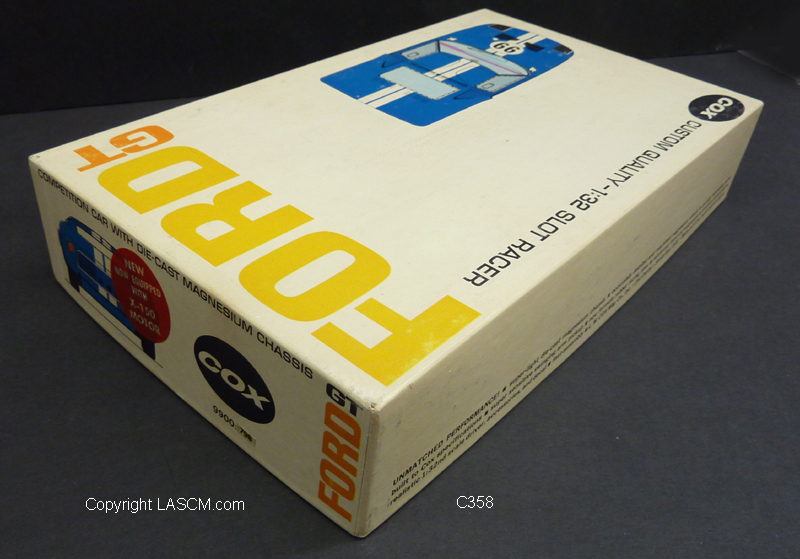 Please note that the display tray was never modified and still claims to be equipped with the endbell-side drive TTX100 motor...
Now you gentlemen better check your inventory to dig up another, that you may have ignored for years. This is one of the rarest Cox kits, akin to those "Team Modified" kits...