I thought I would start a balsa proxy thread...
I'm resurrecting an old 1/32 balsa body I started carving about ten years ago. It is the #54 Auto World 1955 Ferrari 857 Sport that was also used as a logo on bottom left corner of the cover of the 1963 catalogue.
I originally only had plans and some blurry black and white photos in an old issue of Car Model magazine. It's a little rough after sitting in a box for the last decade. I gave up on it because of the fenders overhang slightly which wouldn't have left it with much meat...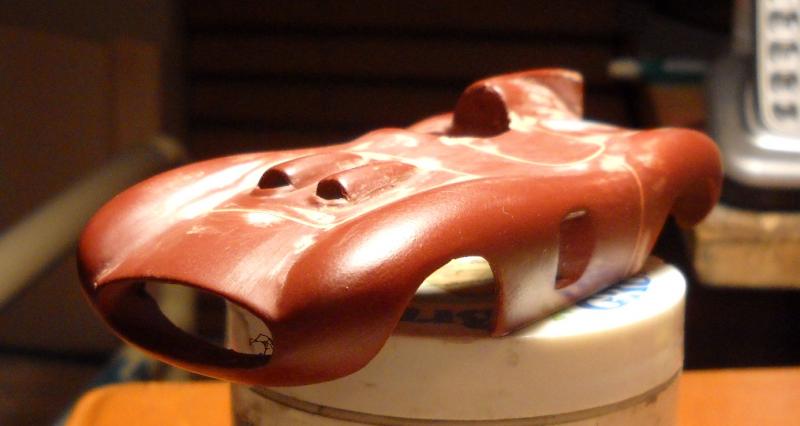 ... but I took a chance today and shaved the insides of the fenders and reinforced it with a thin layer of epoxy.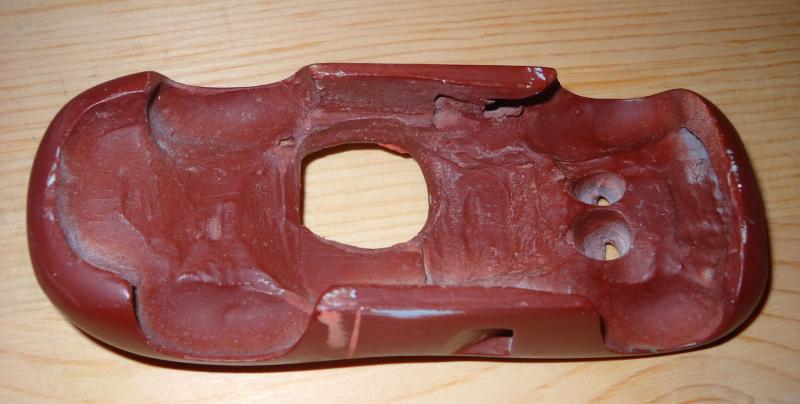 Coincidently, Jairus posted a photo of the recently restored Auto World Car 54.
There is also a clip of the restoration which has some shots of Car 54 at the 1:36 mark.
OK, anybody else got wood?