International Engineering Bodies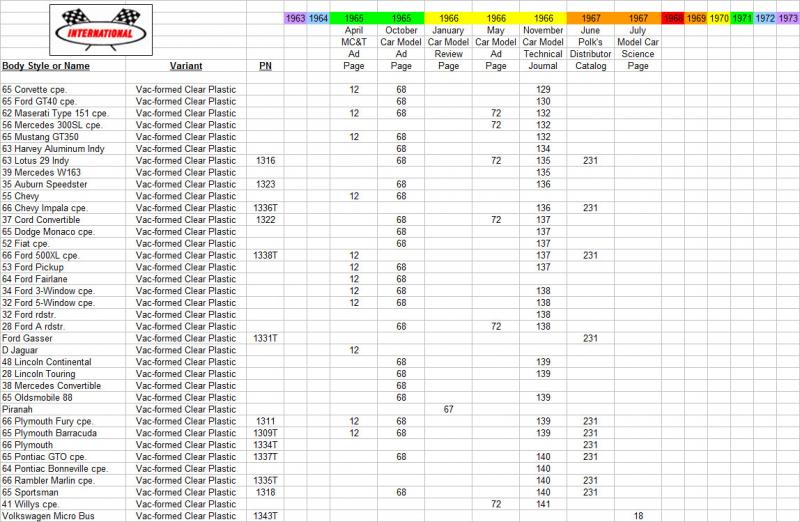 International Engineering offered a product line that was, with one notable exception, entirely American (with a few European) production cars and sports cars dating from the 20's through the 60's, plus a few true race cars thrown in. That one notable exception is a rather rare Thingie body International dubbed the "Piranha", first seen as a clear body in January of 1966, and later renamed "Piranah Mark II" and offered as a Ready-to-Run painted by none other than Bob Kovacs.
International's approach to the hobby was pretty clearly that a slot car should be a scale model car you can actually drive.  This is, after all, where this whole offshoot of building static models got started, right? I can certainly appreciate that, but then a few of International's offerings border on downright strange. Building and driving a model of a VW Micro Bus could be novel fun, but a 1966 Rambler Marlin oupe?
Photos and scans: