I've been staring at this nice kit from Rick for a while... trying to figure what to do with it. This kit is .030" brass except for the bracket which is thicker. The factory cut-outs are set up for several building options.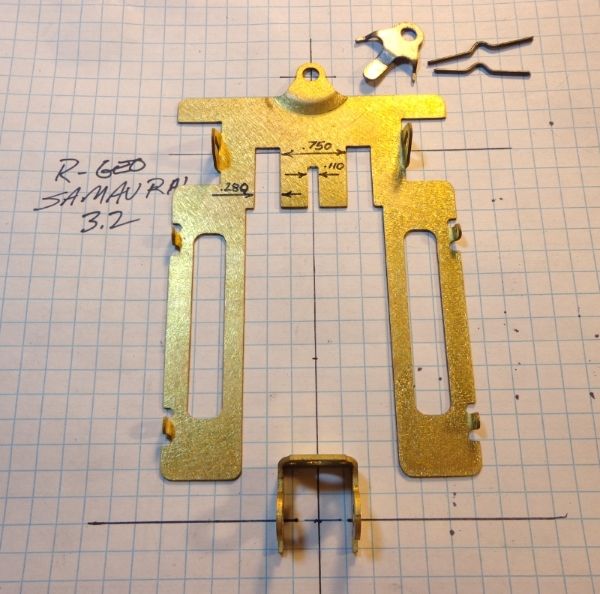 I've built five-six new 'tuning fork' cars in the last ten days or so. Those have all been two-hinge or four-hinge cars and they have given me further direction. Here are some starting ideas... Top pic shows how the car would set up as a standard 'micro rail' frame with seven rails of .039"/side. Bottom pic shows the addition of a tuning fork.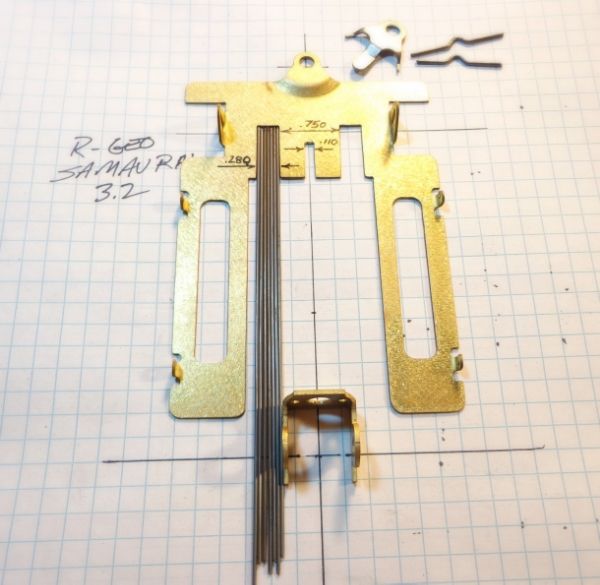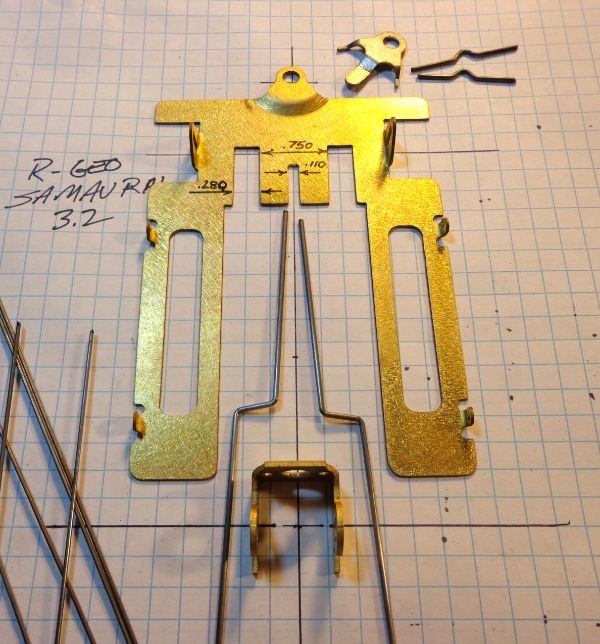 All the cars that I've done up lately are hinged forks... meaning the forks twist freely in central tubes. Those are great and offer an extremely soft twist flex. However, this nosepiece has a cut-out for wire only with no room for the tubes so rather than modify it at this point, I'm going to run with the stock configuration for the forks. 
This car will be a hybrid of the micro-rail and the tuning fork. I don't see the need for seven rails/side of wire when I have the central fork so I'm going to get started and see what fits. I'll be looking for a cross between the twist flex of a 2-4 hinge "forker" and a more standard frame. 
Next steps tonight...