HO pinion gear pitch?
Started by
Alchemist
,
Jul 11 2013 07:40 PM
Posted 11 July 2013 - 07:40 PM
What pitch is the HO pinion gear please?   Also what is the HO motor armature shaft diameter?  
Thank you.
Ernie
Ernie Layacan
---
Posted 11 July 2013 - 09:53 PM
I have made 64 pitch for HO in the past. What's used now, not sure. The armature shaft size is 1.5mm (.0591) nominal, which means it can be a little bigger or smaller. .0002/inch makes a huge difference at that size.
Click
HERE
to contact Sonic Products. The messenger feature on my Slotblog account has been disabled.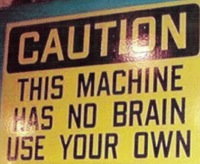 ---
Posted 11 July 2013 - 09:57 PM
Thanks Phil!
I was trying gather info because I have a radio shack hobby motor that is almost as small as the HO motor and trying to figure out how to fit a 64 pitch pinion so I can scratchbuild something.
Ernie
Ernie Layacan
---
---