Now that the Lucky 13 is recent history, its time to speculate on the next Thingie Proxy. I think we have stumbled on a reasonable formula; spec motors & retro style chassis. I would propose the next proxy proceed along the same line, but with one modification... open wheel bodies... I have brought this up on FB, but for me it is easier to post pictures here.
This & lots of other bodies are available from such thingie providers a Ray, ZR-1 & probably '32 Deuce & Howmet
 I merely added a .25 pan to either side of a standard IRRA F-1 chassis in order to mount the body.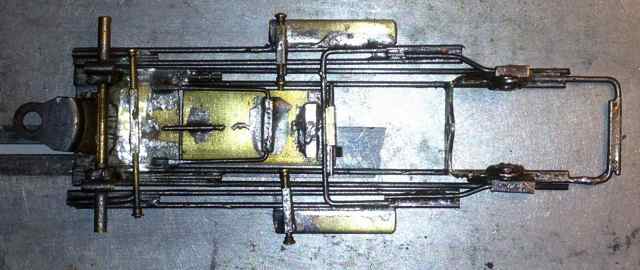 As Steve said, "Yes, it is a chassis..." Not pretty, & I did not enter it into competition. However this was a relatively simple modification to an existing chassis. There other bodies , & builders who would chose a more elaborate frame, but this would work for several of the available bodies.
So, I just wanted to throw this out there for your consideration.