This is my first car built for the Total Performance theme.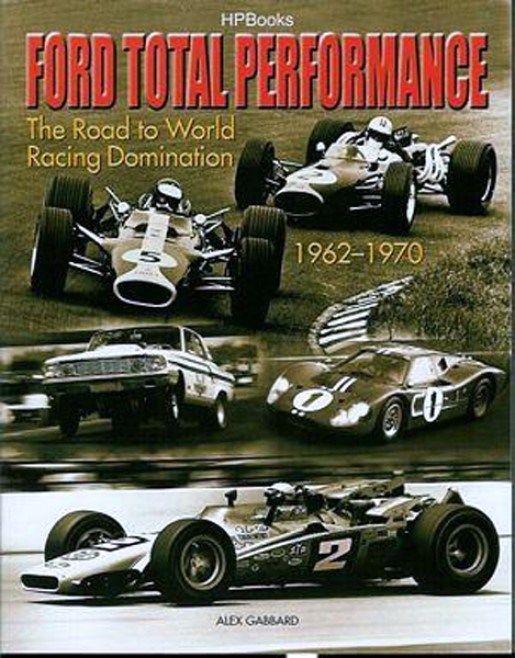 Below is a link explaining this theme:

Total Performance Era
I'm building the first Cobra race car. It's a "slabside" 289 ci:
Here's an excerpt from Dave Friedman's "COBRA The Shelby American Original Archives 1962 - 1965":
Our first race car made its debut at Riverside in October 1963 with Bill Krause driving. This race was a three-hour endurance that was run as a prelude to the famous Los Angeles Time Grand Prix. This race was also the debut of the Corvette Z06, and the Chevrolet guys came loaded for bear with drivers like Dave MacDonald, Bob Bondurant, Jerry Grand and Doug Hooper."
"The race was reasonably close at the beginning with Dave MacDonald's Corvette and Krause's Cobra Swapping position for the lead in the early laps. Soon, however, the Cobra Pulled away to a half-lap lead, only to have a wheel hub break and rob Shelby American of a victory in its premiere race."
After this first race it was total Cobra dominance: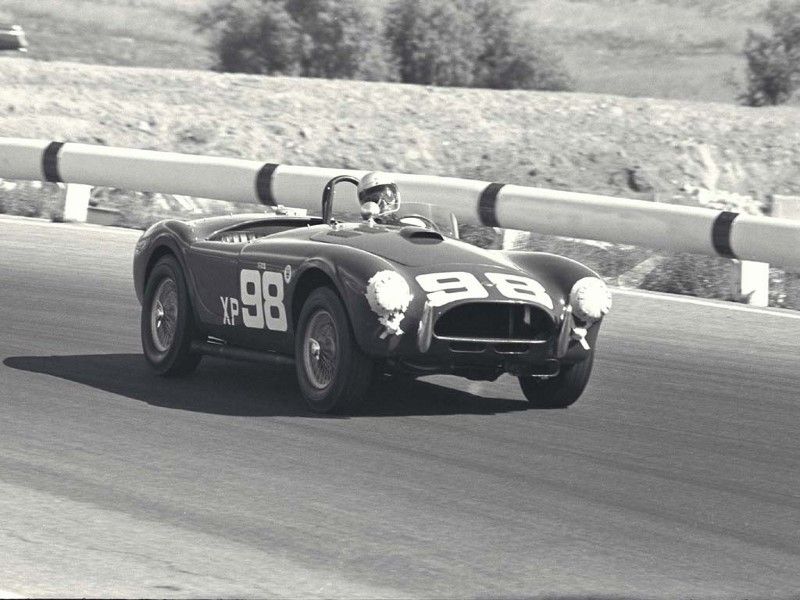 Here are some color pictures of the die cast model version:
I love this car! Slabside fenders, no flares, wire wheels and the little racing windscreen:
For my slot car version I found this vintage AMT model kit on eBay Buy It Now for $16: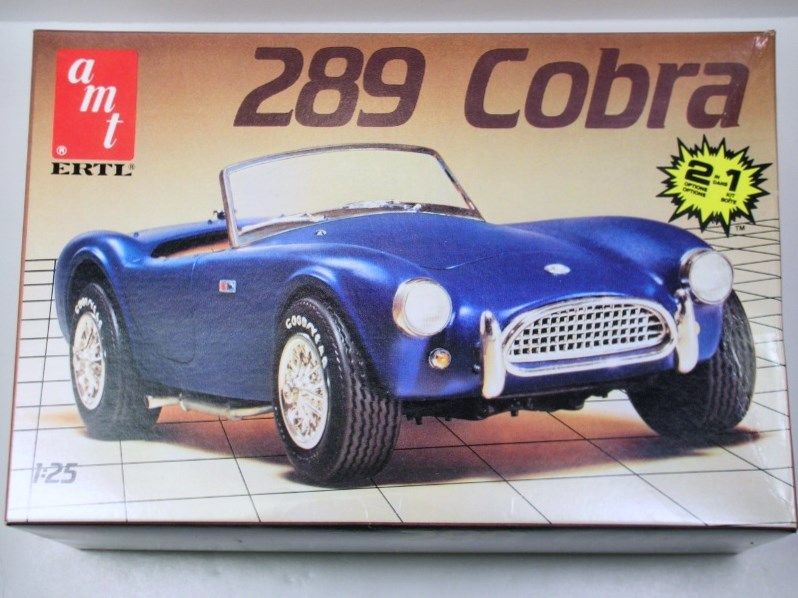 This car is SMALL with a super short nose (guide lead), 3 5/8" wheelbase and a width of only 2 7/16".

At least it's pretty light at 20g including the body mount posts and brass screw inserts.
At first I wanted to do a RAM 850 or a Kemtron X503 but those motors were just too tall for the body. I ended up with one of my favorite vintage motors, the Pittman DC-65X or 6 volt.:
For the chassis design I had in mind I needed to drill and tap 2-56 holes in both motor end-plates. The end-plates came off for the procedure:
In hindsight, which is 20-20, I could have CAREFULLY drilled and tapped the holes with the motor together. Especially since the metal end-plates are not magnetic, I could have kept the drill chips out of the motor.
The motor's aren't complicated but sometimes it take some finessing to get them re-assembled so the arm spins freely. Perseverance prevailed and here's the drilled, tapped, buffed but otherwise stock motor: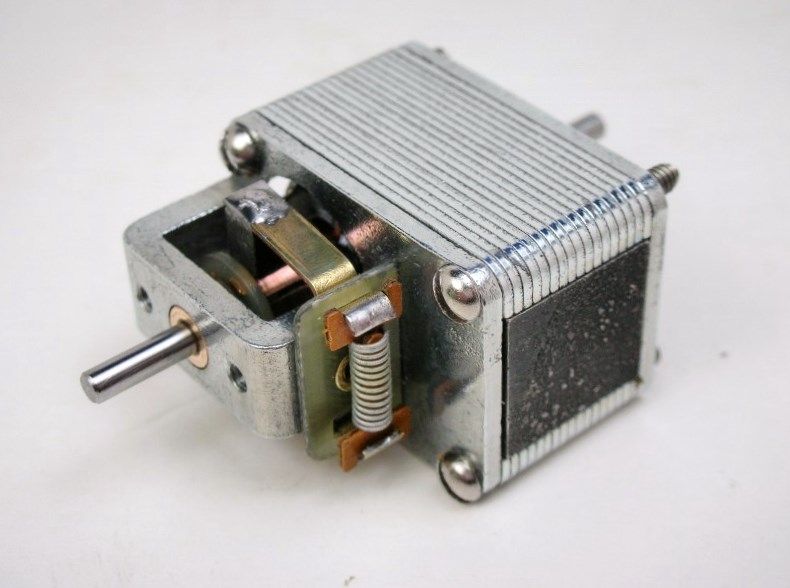 I made up some Russkit 22 style motor mount plates.......it's going to be and inline.
Starting with the rear of the chassis I'm using big honk'n Speedway 3/8" ball bearings and K&B bearing housings for the rear axle: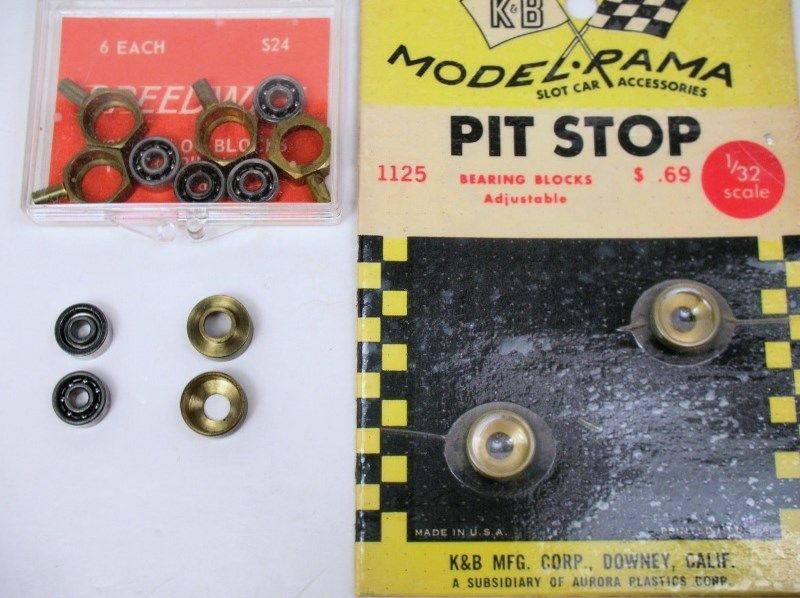 1/2" X 1/32" brass strip was drilled for the housings..........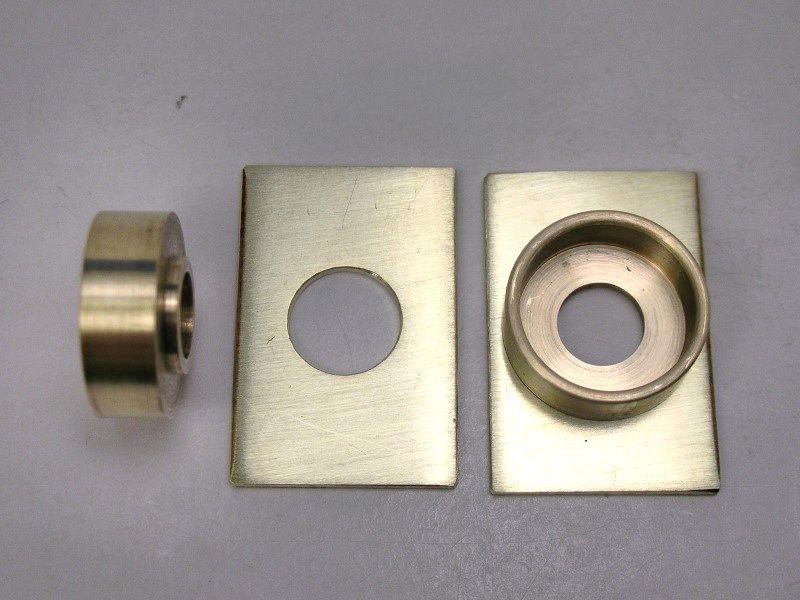 ......and soldered to "pin tube" frame rails: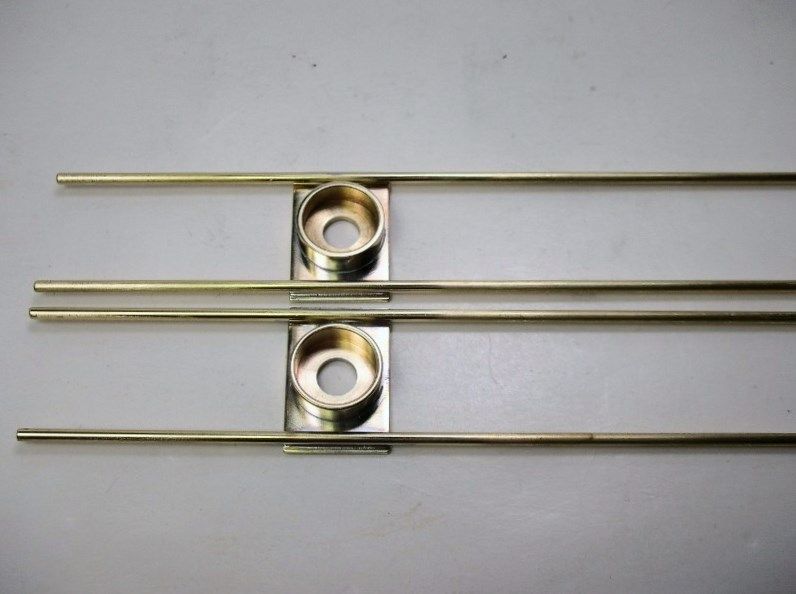 Next up, all this goes into my Rick's jig............