Thanks to the racers who came out and supported this race. We had a small turn-out this time with twelve entries for the three classes raced, but the racing was both fun and competitive.
Special thanks to Sandy Meeks for race directing and Preston Freeman and Eugene Freeman for turn marshaling.
Below are some pictures as well as the race results.
Race director, Sandy Meeks.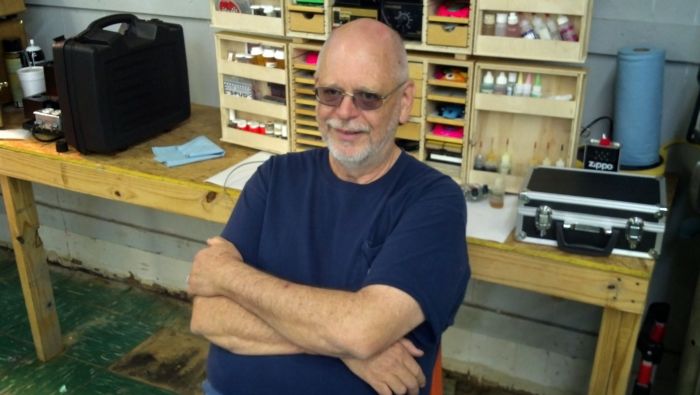 Steve 'Spud' Saunders
Bobby Robinson
Bill Bowers
Bill Bowers concours-winning Stock Car.
Stock Car concours winner, Bill Bowers.
Stock Car podium: Eddie Lawley, 2nd place. Bobby Robinson, 1st place. Spud Saunders, 3rd place.
Bobby Robinson's winning Stock Car: O/S Torino, FSF/Robinson prototype chassis, Proslot 4002, 132.6 grams.
Eddie Lawley's 2nd place Stock Car: Parma Cyclone, Lawley chassis, TSR D3, 136 grams.
Spud Saunders 3rd place Stock Car: O/S Charger, Jobiwan chassis, Proslot 4002, 131.4 grams.