IRRA® rules comments & discussion
Started by
IRRAź Retro Racing
,
Nov 19 2007 09:37 AM
1259 replies to this topic
Posted 15 May 2015 - 07:22 PM
I still have all my Puppies. Just can't part with them. Would be cool to find a home for them.
Sam Levitch
When the only tool you have is a hammer, everything is a nail.
Support your local raceway, or you won't have one.
Slot cars are quad-pods.
Support your "Local Racer."

---
Posted 15 May 2015 - 07:40 PM
That home Samiam is call EBAY .

---
Posted 15 May 2015 - 09:57 PM
Being the Retro Hawk motor seems to be THE motor of choice nowadays, and is legal in all classes, how about throwing the Puppy Dog a bone and allowing it to be legal in the Stock car class? Better brakes for one and give us another avenue to use them and mess around perhaps.
I brought this up a while back ... it was shot down..... in flames.
-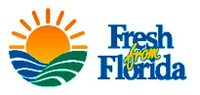 Bob Israelite
---
Posted 22 May 2016 - 05:20 AM
Hallo from far away Germany
!
i am wondering in the Can Am class (wish we have such a race class in germany!) everybody uses the Ti-22 body.   OK it's the aerodynamical best but how about to delete the allowed attached spoiler only for this body-type?
Greetings,
Peter
Peter Kalsow
---
Posted 22 May 2016 - 08:43 AM
Then there would be another body with the spoiler that will takes its place. Throughout slot car racing history there has always been one body that is favored. No different now.

Cheater and Samiam like this
"Whatever..."
---
Posted 22 May 2016 - 06:13 PM
As it is now very clear that the Puppy Dog is no longer viable within the IRRA, let's all take a lesson from the sad history of that motor.  If the oxymoron that is "security tape" had met with the scorn it deserved years ago we wouldn't have come to this.
(It would have been something else. 


)
Pete Varlan
"A friend to many, a nightmare to many more."
---
Posted 11 October 2016 - 08:55 PM
Would it be legal to use glue instead of solder to build a chassis?

Josh

Phil Hackett and Matt Sheldon like this
---
Posted 12 October 2016 - 02:15 PM
Sure, as long you are using it to attach one legal material to another.
If you decide to, it will be interesting to see your application.
The only thing I can think off where it might have some benefit, is some sort of laminated pan(s), with the thinking it might add some dampening.
Mike Swiss
 
IRRA® Components Committee Chairman
Five-time USRA National Champion (two G7, one G27, two G7 Senior)
Two-time G7 World Champion (1988, 1990)
Eight-time G7 King track single lap world record holder
17B West Ogden AveWestmont, IL 60559, ( 708) 203-8003
mikeswiss86@hotmail.com (also my PayPal address) 
Note: Send all USPS packages and mail to: 5858 Chase Ave., Downers Grove, IL 60516
Make checks out to Chicagoland Woodworking, Inc.
---
Posted 12 October 2016 - 09:31 PM
Would it be legal to use glue instead of solder to build a chassis?
I want to see this, Josh. Keep us posted.
We all need to believe in something. I believe I'll have another beer.
---
Posted 12 October 2016 - 11:18 PM
A long time ago I built a car using small blocks of neoprene rubber as hinges for the pans that were glued on with super glue and surprisingly strong. I didn't pursue it because it seemed to be clearly illegal in Retro but the car worked great!

---
---