I was looking through all the old slides at my grandparents' house and came across two with a slot car track. This would be in the Pasadena area in the '60s. i think thats my dad on the far left.
Is this R&L Raceway?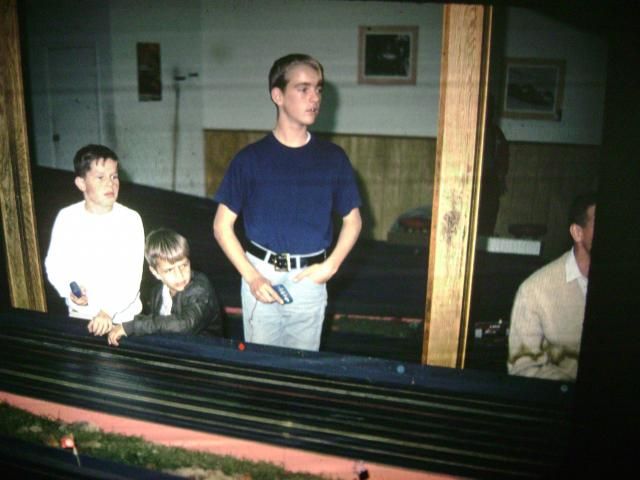 There was another slide from a different angle of someone putting a Russkit Carrera series car in the slot but i gave up trying to get a good picture of the projecter screen.