JK Retro Hawk
Started by
brnursebmt
,
Aug 20 2014 09:51 AM
152 replies to this topic
Posted 12 October 2014 - 01:59 AM
Where were the HOT Blondes for the Sano?
You got a visit from Jerry instead.......
So much DRAMA for such small cars....
Mike Kravitz

Don't DQ me for having the wrong SHADE of orange on my McLaren... after all, it's ONLY a toy car!!!
---
Posted 12 October 2014 - 02:49 AM
 

James, any time you feel you are not getting straight answers here on Slotblog, please send me a PM.

If I don't have your answer, I will direct you to a qualified individual who does.

Straight is the only way I know.  Ask anybody here
Hark!!  Are those violins and harps I can hear in the distance....................................?




---
Posted 17 October 2014 - 11:34 AM
You're right , Bob.

The IRRA® and myself should of ignored your post so you could play the "Is thing on?" card, like you've done so many times before when your posts don't generate any responses.
WTF - "Is thing on?" card
Mike ... I don't even know what the _ that means. We must be playing from a different deck.
Typical Chicago politician reply,
If a question comes your way and you don't want to answer it is better to ridicule the person that asks the question. Preferably make it a personal attack. Others will see that if a tough question is asked to those in power... 'I'll only get ridiculed, better not ask'


Is Bob wasting too much of my time asking the same question he's asked a half dozen times before? Yes.

 
Sorry, I must have forgotten your what your replies were  .... please enlighten,  put up the links to the half dozen answers you provided.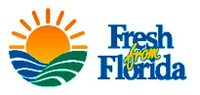 Bob Israelite
---
---