Gentlemen,
My first post. New around here so pics are in order! 
Here are some photos of my first try at track building... 
This is kind of a "left overs" track. I've had a lot of nuts and bolts and lumber left over from other projects and am trying to incorporate as much of that in the build as possible.  
Basic layout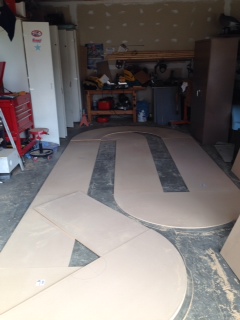 Legs attached 
Pulling the bank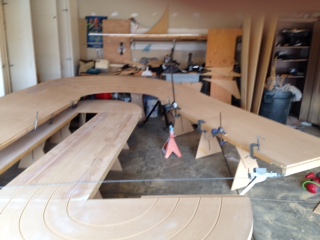 All attached 
I wish I would have found this forum sooner... would have saved my some time and effort. 
More later!