Rivershore International Raceway is located in Caledonia, just a few miles southeast of Grand Rapids.
 
It is a 175', four-lane Artin track,computer moderated, fully landscaped, club track. We meet once a month for class races. We run 1/32, slightly modified cars - change to better tires, magnets, with pull limted with MagnetMarshalls, add weight, etc. We run 32 historic car classes from the 1940's to current NASCAR/Le Mans. We have numerous loaners for those new to the hobby or those who don't have a full line-up of cars. Please contact fordgtmkiv at yahoo dot com for more info.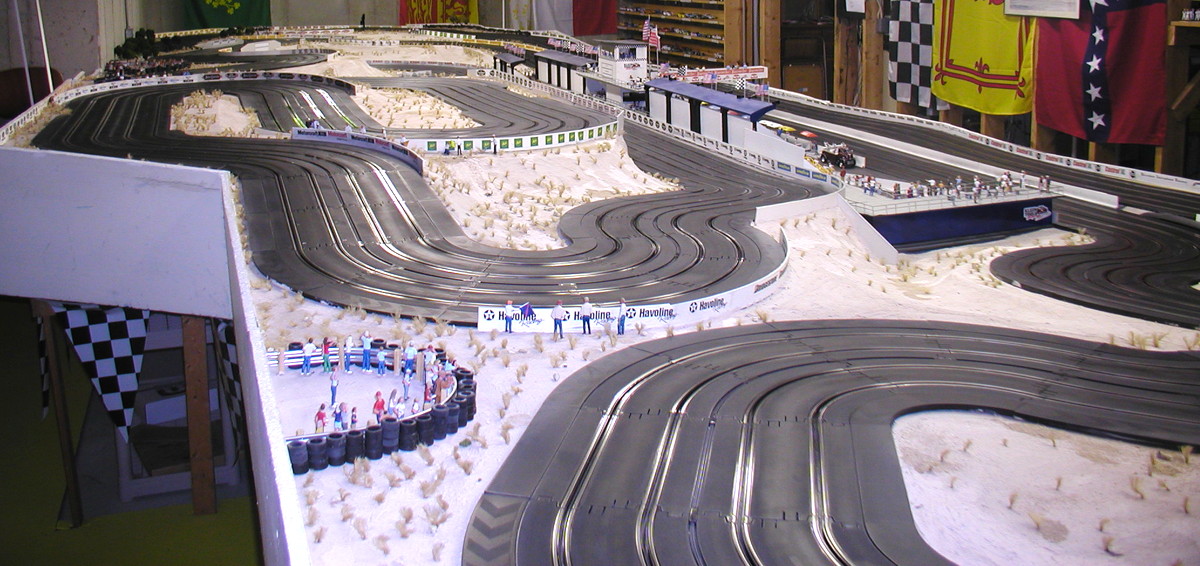 We have a second club track - GoodSpeed, located in Kalamazoo.
 
We are always looking for new members.