I've started building a racer "inspired" by Mike Steube's 5th race winner: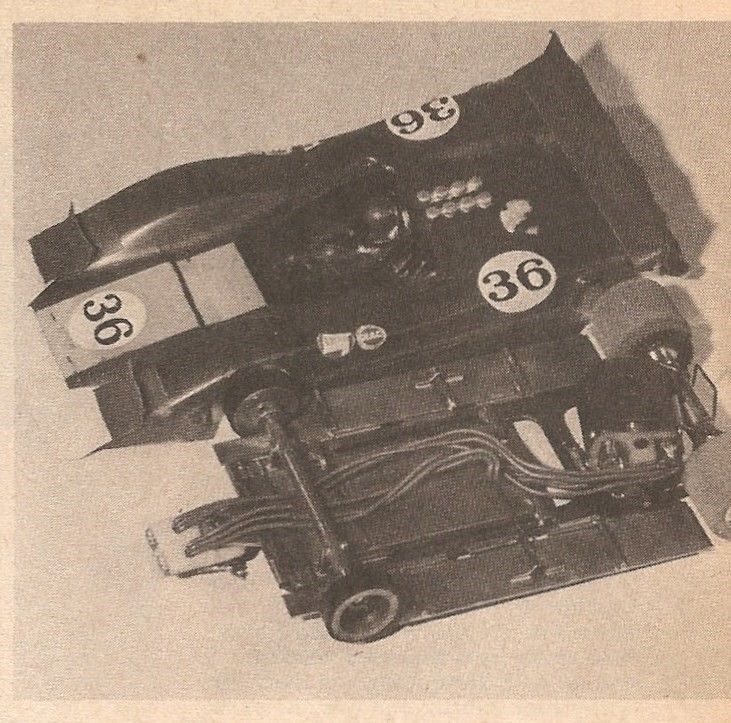 Here's the link to the race reports:
5th 1969 MCS/USRA Road Race - Sports Cars
Mike's car used a hand cut steel center section for his chassis: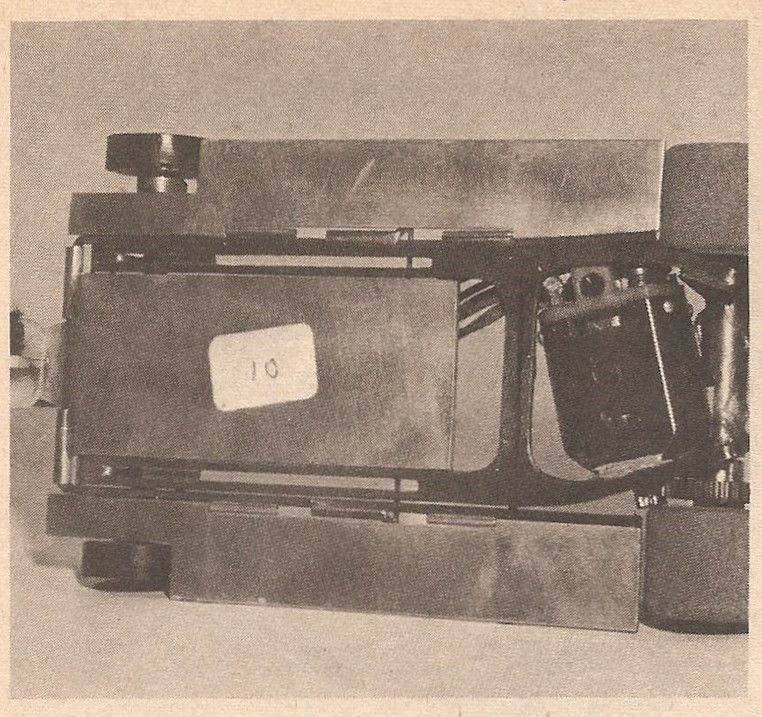 Therein lies the problem. I really want to build a "steel car" and see it move but I'm no Mike Steube, not even close!

No way am I going to try to hand cut a steel center section out of a hunk of spring steel with a Dremel tool.

Then heat up the rear uprights with a torch, bend them up 90 degrees in the perfect location while red hot and then quench them in oil to re-temper them.
Please feel free to do so if you're so inclined but had another idea, thanks to Dennis Samson. He sent me the kit below.......thanks Dennis!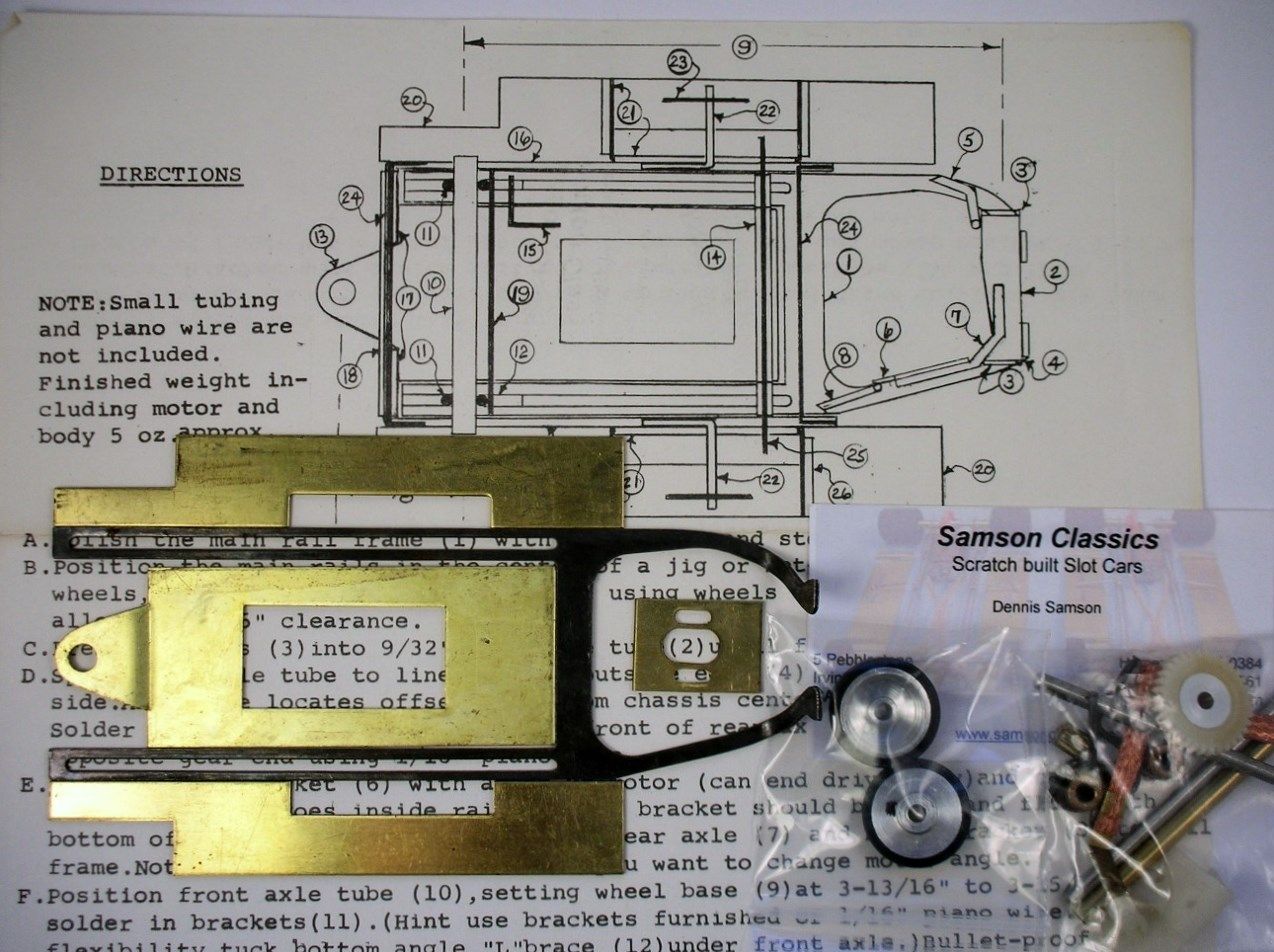 While I'm not going to use the kit for this build I am going to be looking at those cool instructions. The kit also reminded me that I had a right hand drive version (like Mike's car) of this commercial steel center section. It's not an exact replica of Mike's hand cut piece but it looks pretty good to me. These commercial pieces don't appear to have been available during early 1969.
But, I really want to build a "steel" car and see it run as a representation of the wonderful hand cut pieces of the original series. Every time I look at my commercial version I think of how amazing the period Pros were to make them by hand.

The steel center section was tweaked and bent until it laid down nice and flat. The steel is not true spring steel. It does feel much tougher to bend and file than mild steel....it feels more like working with modern piano wire.
I sanded and polished the steel and set it up in my Rick's chassis jig. The jig motor with motor bracket and clearanced rear axle tube were set in place:
But when I test fit the 1/16" L-shaped front axle uprights there was a problem. The darn slots between the main rails are .080" wide.  
The .062" axle uprights slop around in those wide slots like crazy. Not good 

My fix was to machine down .080" diameter sleeves from 3/32" brass tube and slip them over the uprights as shown below:
Everything all soldered up. Leaving the parts long make them easy to line up straight.....and hang onto:
All trimmed and buffed up: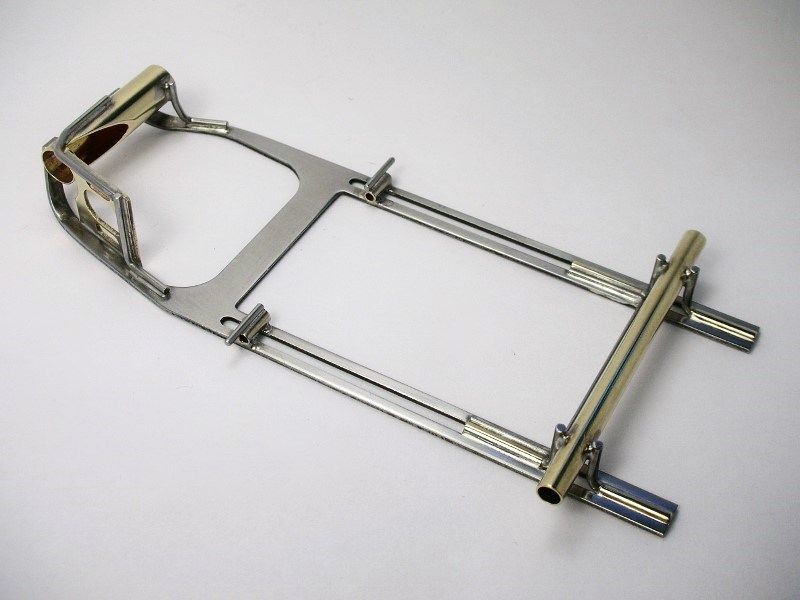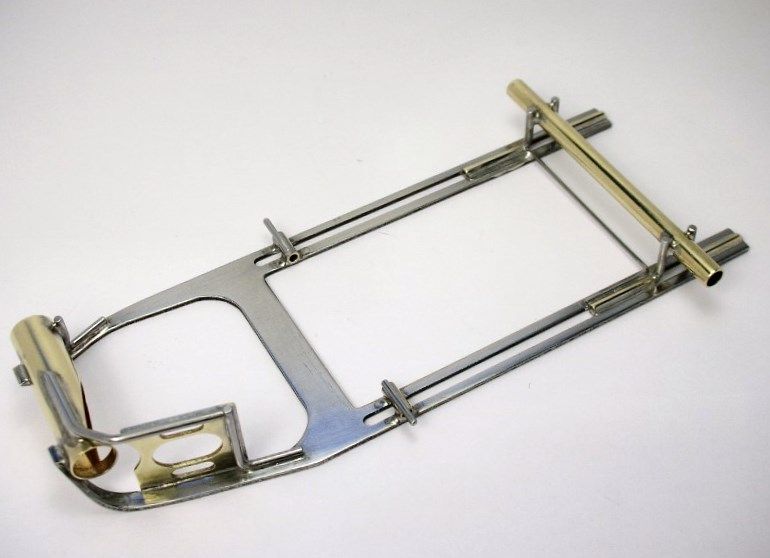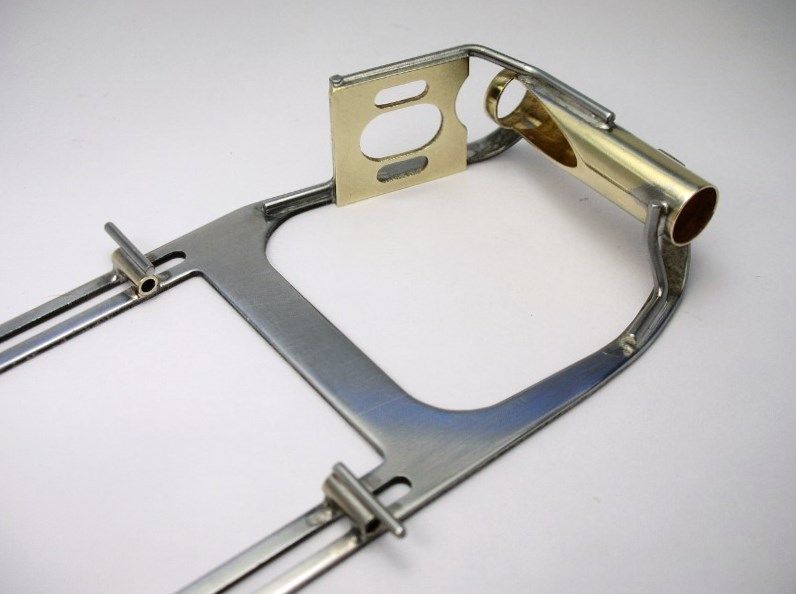 It's good to be soldering again...