Since we've decided to stay a day in Denver and play tourist, this morning we drove out to Golden to visit the highly-regarded Colorado Railroad Museum, started in the late 1940s by a seminal figure in the rail preservation movement, the late Bob Richardson.
 
The museum is a must-visit site for anyone into the history of narrow-gauge and/or Colorado railroading. It has a terrific collection of locomotives and rolling stock, as well as lots of original signage and paper ephemera, and features a number of changing interpretive displays. There's also an extremely well-done HO model railroad in the basement of the main building, with Colorado scenery, of course. Here's a few random pics from CRM.
 


 
Denver & Rio Grande Western No. 318, a 2-8-0 built by the Baldwin Locomotive Works of Philadelphia in 1896.
 


 
Denver & Rio Grande Western Nos. 5771 & 5762, the last EMD F-Units to operate on the Rio Grande.
 


 
The 2-8-0 Denver Leadville & Gunnison No. 191 is the oldest preserved steam locomotive in Colorado. It was built by Baldwin in 1880.
 


 
Rio Grande Southern Galloping Goose No. 7, the seventh of a series home-built "locomotives" the RGS cobbled together in the 1930s to keep things moving when they couldn't afford to operate steam. CRM has three of the seven "Geese" that were built and all have been designated National Historic Landmarks.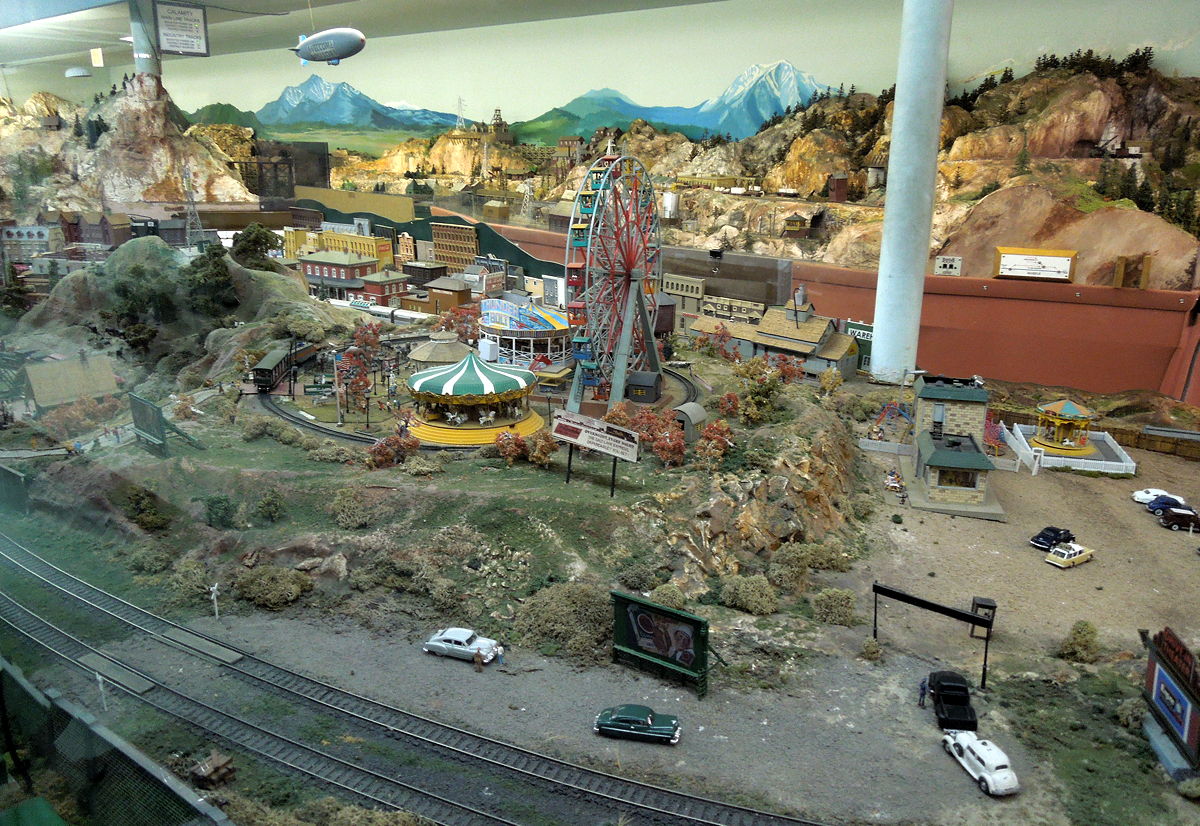 A shot (made through glass) showing just one small section of CRM's model railroad, created and maintained by the Denver HO Model Railroad Club.