Inspired by the Champion of Chamblee Jail Door but downsized to 1/32. Painted by Lupo Lupazzi. I'm making this for my friend Allan Wakefield.
Artin 1/43 rear wheels Dremeled until they fit on the custom Kai wheels.
Sleeved the wheels to fit on a 3/32" Slot.it axle.
The finished result.
Modified the Sam Stephen Weldon custom Cobra style guide tongue to 1/32 size. This is a mock up the front axle tube has been shortened a bit after this picture.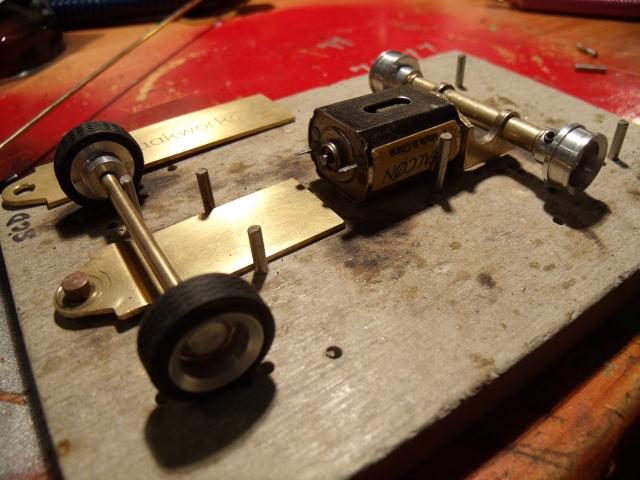 Drilled out the Al Penrose (BWA) bracket to fit a tube to match the Champion of Chamblee style.
The photos do not do this body any justice. The wonderful paintwork is done by Lupo Lupazzi. The 1/32 Mini Dream body was made by Lucio Cocchi.