Here is Rodney's entry into the fray and his comments:
Here is my entry:
This is a replica of a car that I ran in a race at Telegraph Oakland Speedway:
The track was a hill climb with a "reverse bank turn" (short straight into the bank and emptying into a long straight). Eric remembers the race taking place in 1968. I qualified around 3rd but had controller problems and DNFed. I did finish first in concourse. The original car had more detail:
The replica chassis has a lot of plumber and pan movement because it was built for a bumpy Oakland Speedway track:
Motor is a Champion 27 single. Riggen wheels, 34 tooth Cox spur gear, Cox guide and an 8 tooth pinion: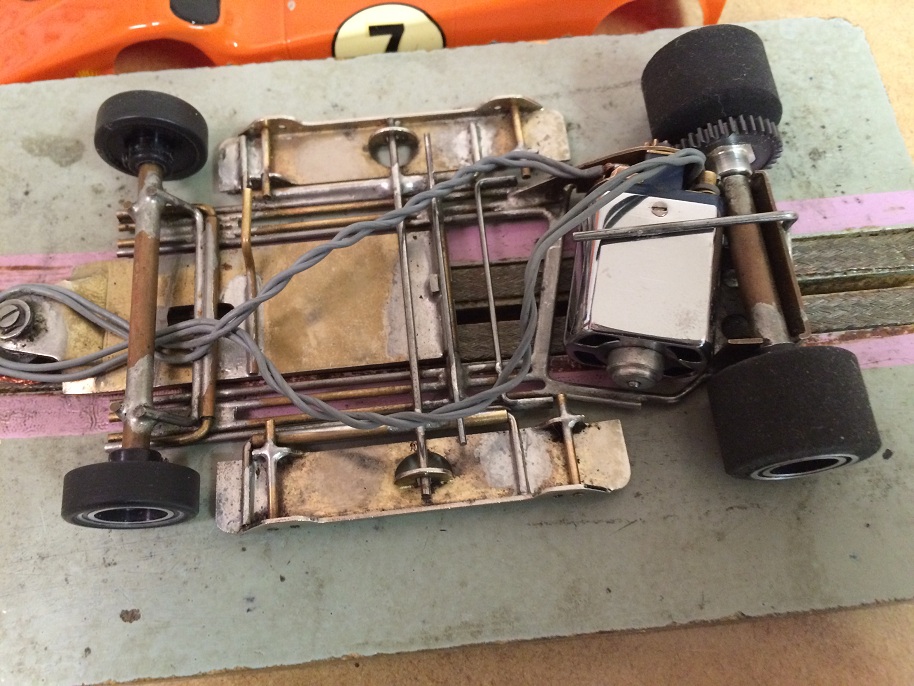 I worked on the 1969 cars this week and did some testing on the Blue King today.  All cars have a track width of 3" and the air control now reflects early 1969.  No car is wider than 3 1/8":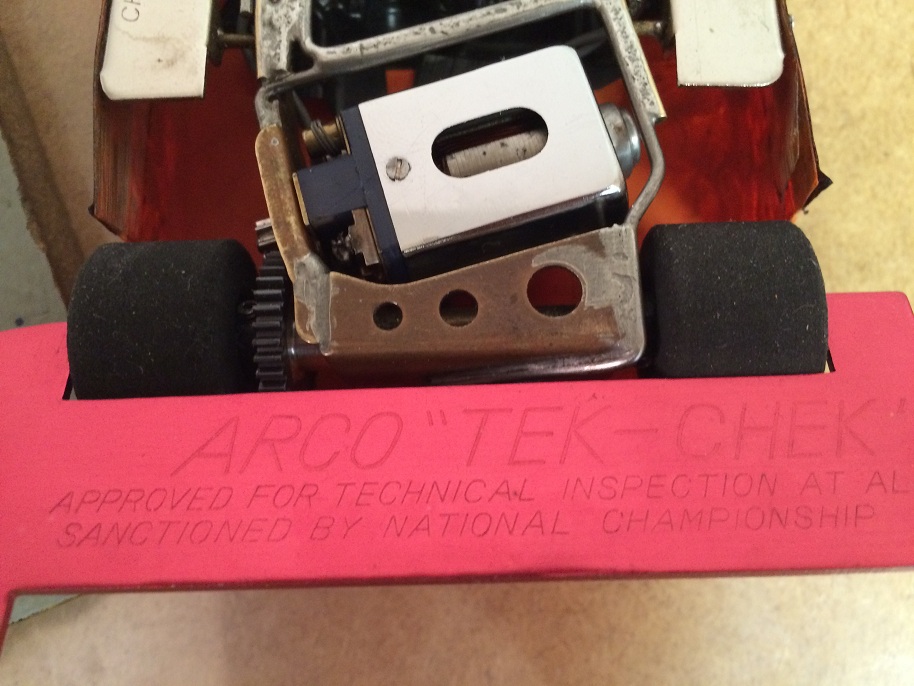 Great looking car Rodney. Thanks for sharing it with us!