John Clow's Manta Ray refurb
Started by
Pablo
,
Apr 03 2015 12:36 PM
Posted 12 May 2015 - 12:50 PM
Outside makes sense, the bushing flange would hide the gall marks.
Paul Wolcott
---
Posted 12 May 2015 - 12:56 PM
The steel ball trick works, finding the right size one is another story. That is why I recommended the center punch approach.
They won't gall ... it 'shmoozes' material uniformly to reduce the ID of the up-right bushing hole.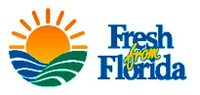 Bob Israelite
---
Posted 12 May 2015 - 01:48 PM
The center punch approach works for adjusting a framing square so its legs are a perfect 90 degrees apart. Hammering in one position opens the legs up, hammering in another closes the legs. This works on both steel & aluminum squares.
Bill Fernald
 
My wife says I don't pay enough attention to her, or something like that. 

---
Posted 24 June 2015 - 01:19 PM
Hey John, your new TrueScale Manta Ray body is here, and look what I found in my decal "box of horrors":
They are Revell press-on transfer Pinewood Derby stickers. No way to apply these inside, so don't flip it over with this body on it. 
I tested orange paint on a GTP body - believe it or not, Model Master Fluorescent Red acrylic, backed up with FasWhite, is the perfect color.
Are the people naming these paints color blind?

  This ain't red, not by any stretch of the imagination.
Also applied one of the smaller dice to see how they would look (the bigger ones are for your body):
Paul Wolcott
---
Posted 25 June 2015 - 11:41 AM
Here ya go, John.  The orange turned out perfect - in person it pops much brighter than the photos.
Should match the motor well.
Decals are inside, except for the dice:
slotbaker, hiline2, Jencar17 and 1 other like this
Paul Wolcott
---
Posted 13 January 2016 - 05:34 PM
I had the opportunity to test drive John's Manta last weekend on the King at Peachtree City.
It's sweeeet. Ran it for a few laps, no bad habits, smooth and gets on down the straightaway real well.
Zero deslots. I have to say, just for the record, it handles well and it scoots. Mission Accomplished
Paul Wolcott
---
---