This build was a very popular Pittman motor "hop-up" in the mid 1960's. We'll be "pumping up" a DC196A:




The "girlie man" armature will be replaced with the 6 volt armature from the DC65X (DC65A-6) 6 volt motor: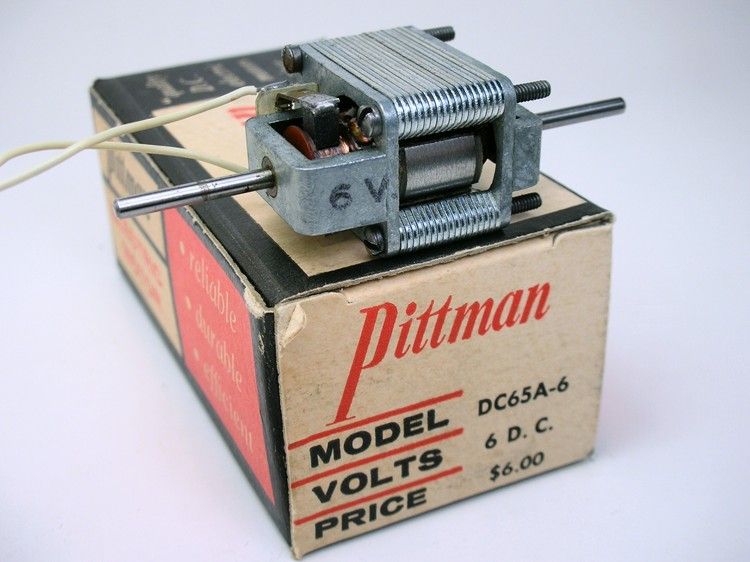 While we're at it, the undersized cast rear axle carrier with bronze motor bearings and NO axle bearings is getting dumped. A properly sized (for 1/24 scale anyway
) brazed brass Crane unit with full ball bearings is going in:




Rather than tear apart two new complete motors, I'll be using factory replacement items and a few used parts:




The pole pieces and threaded spacer are new items from EJ's Hobbies. The screws are all stainless steel items from McMaster Carr. And the magnet and rear bearing support are used items. I checked out some magnets from Strombecker's "Pittman clone motors" and they didn't seem any stronger. Since this is a recreation of a 1965 build, neo magnets were not considered:




The replacement armature is also from EJ's. The brushes and spring are eBay finds: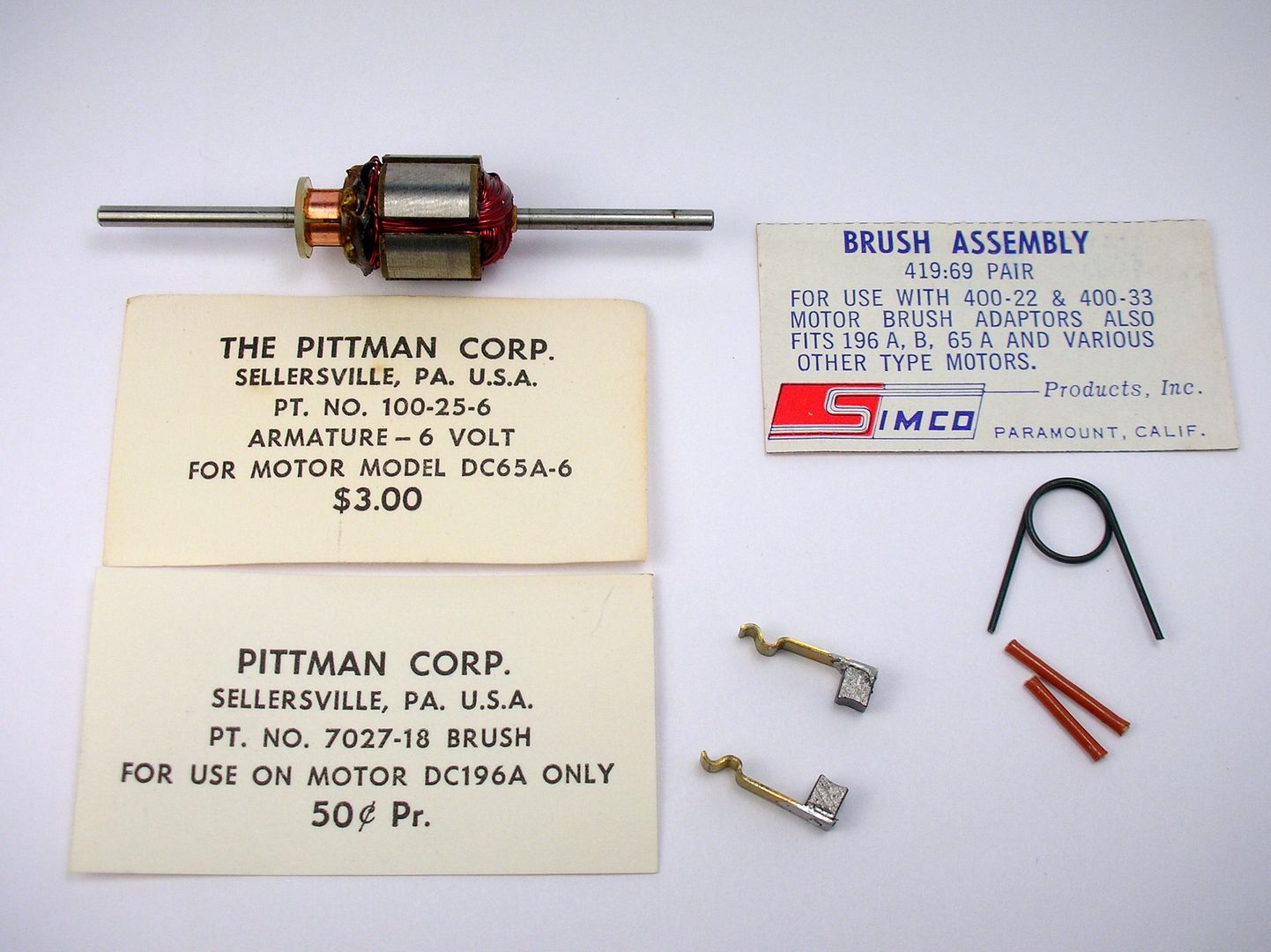 The He-Man 65X arm has the same comm timing, shaft size and overall diameter of the 196A but that's were the similarity ends: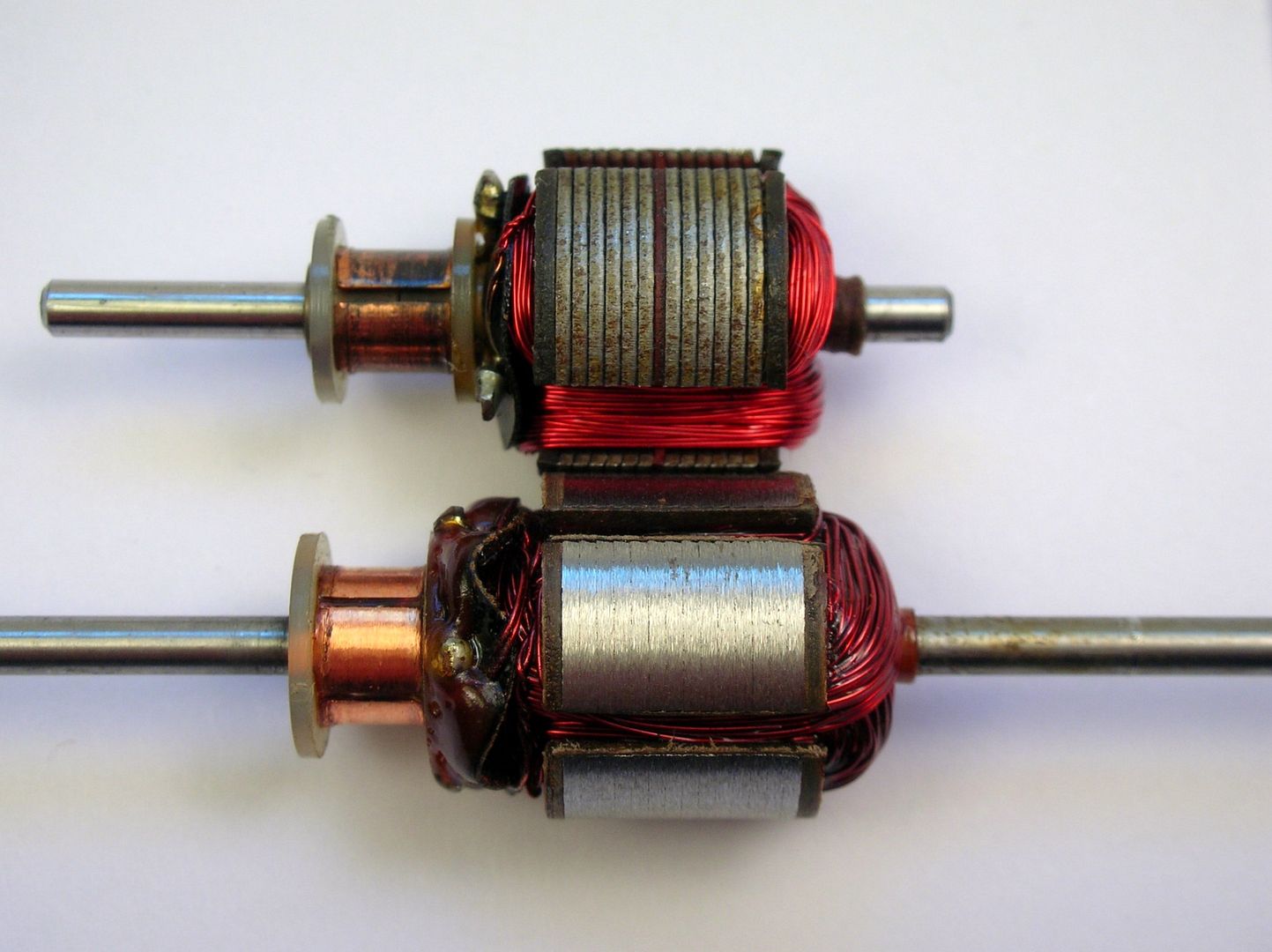 The 65X is longer and has a larger diameter comm: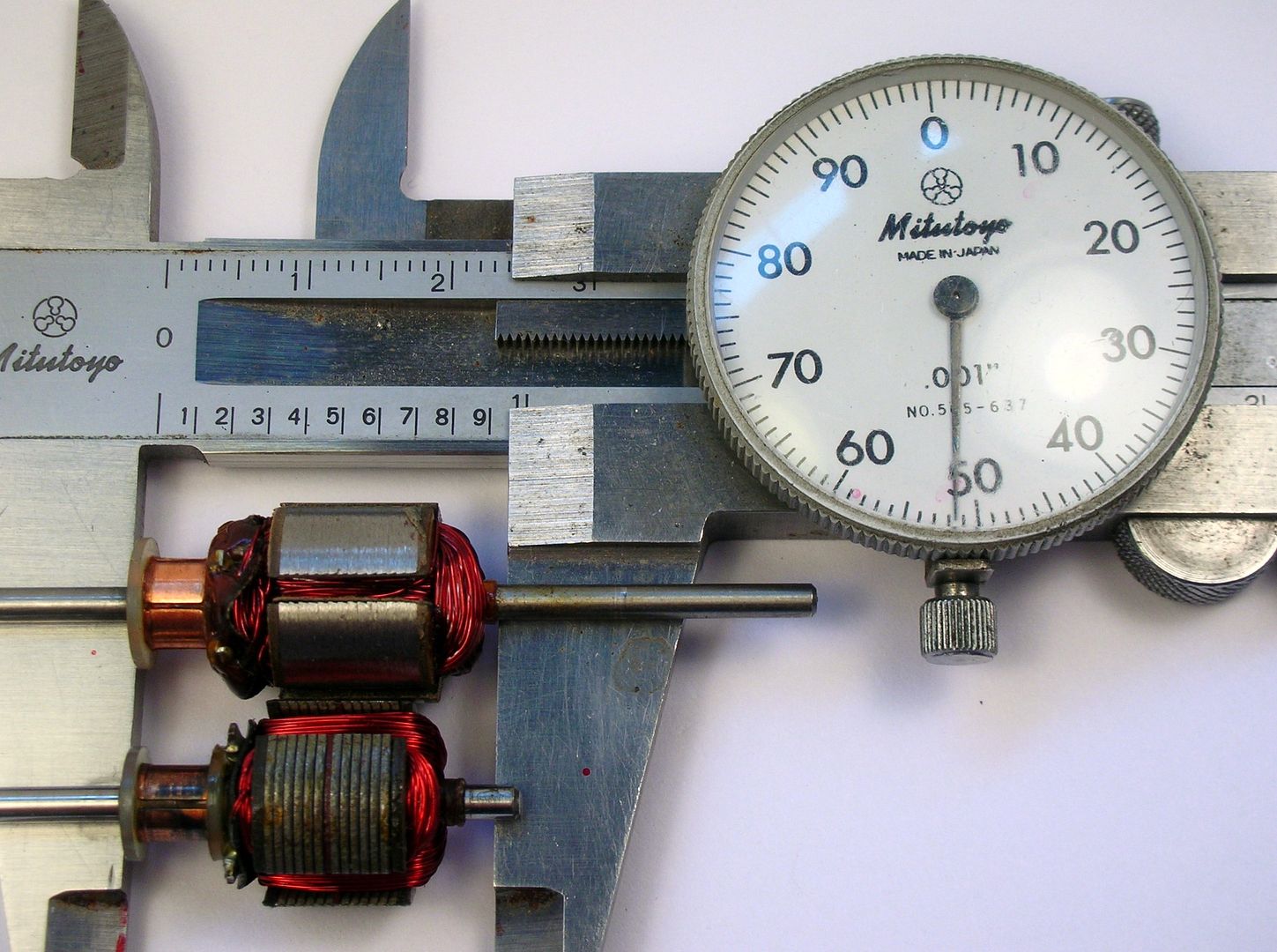 I've read old period magazine articles where the authors say the 65X arm is a drop in replacement. I believe a fellow Slotblogger had a drop in experience also. But the dozen arms I have are all longer and cause fitment and brush alignment problems: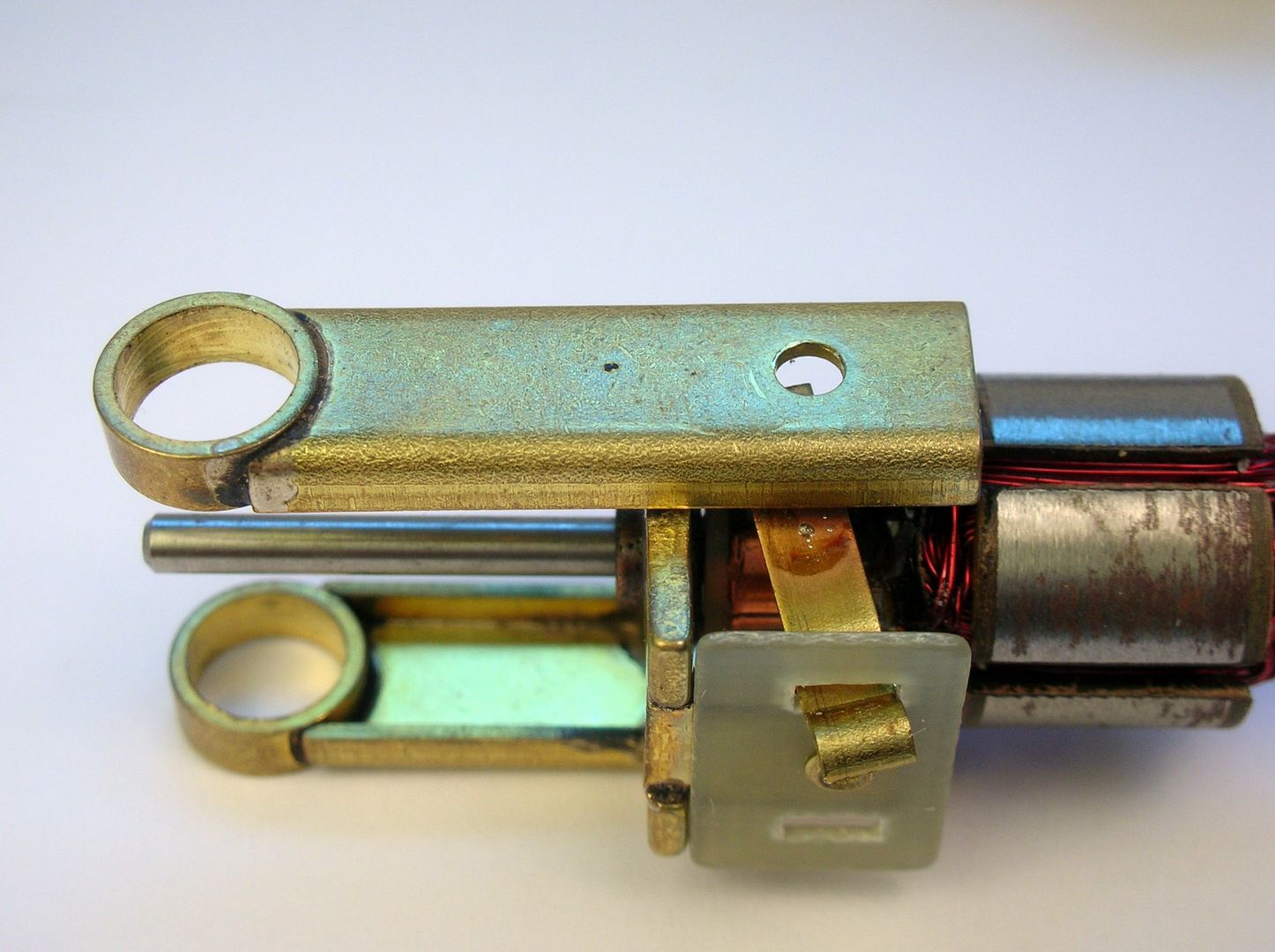 Next up...."a fix".