The almost finished chassis:
The top frame rails were left long......for now:
Skinny motor so I might as well put it in a skinny car.

I added some basic suspension detail to the front:
I notched the rear bearing gizmos and added these bits:
OK, so what skinny car? How about one of these:
Jimmy Clark's 1962 British Grand Prix winner: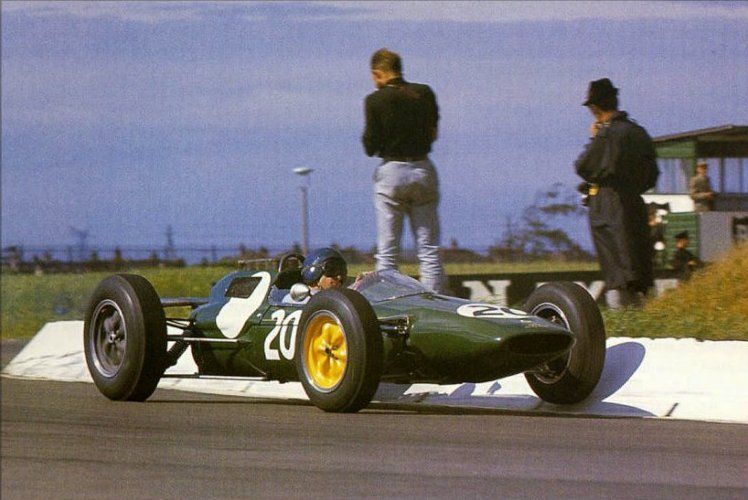 WEEEEEEEEEE!!!!!!!!!!!!!!!!!!!!!!!!!!