I've been using a mixture of Testors gloss green and flat black to make "British Racing Green". I does a good job and the more black added the deeper and darker the green becomes.
For this build I added some flat yellow in the mix trying to get a more "olive" green. It turned out OK but not really the color I was hoping for. Then I find this shade of green shown below on the left:
I bet some flat yellow (without the flat black) mixed with it might have been the ticket.....next time.
Anyway here's the finished car: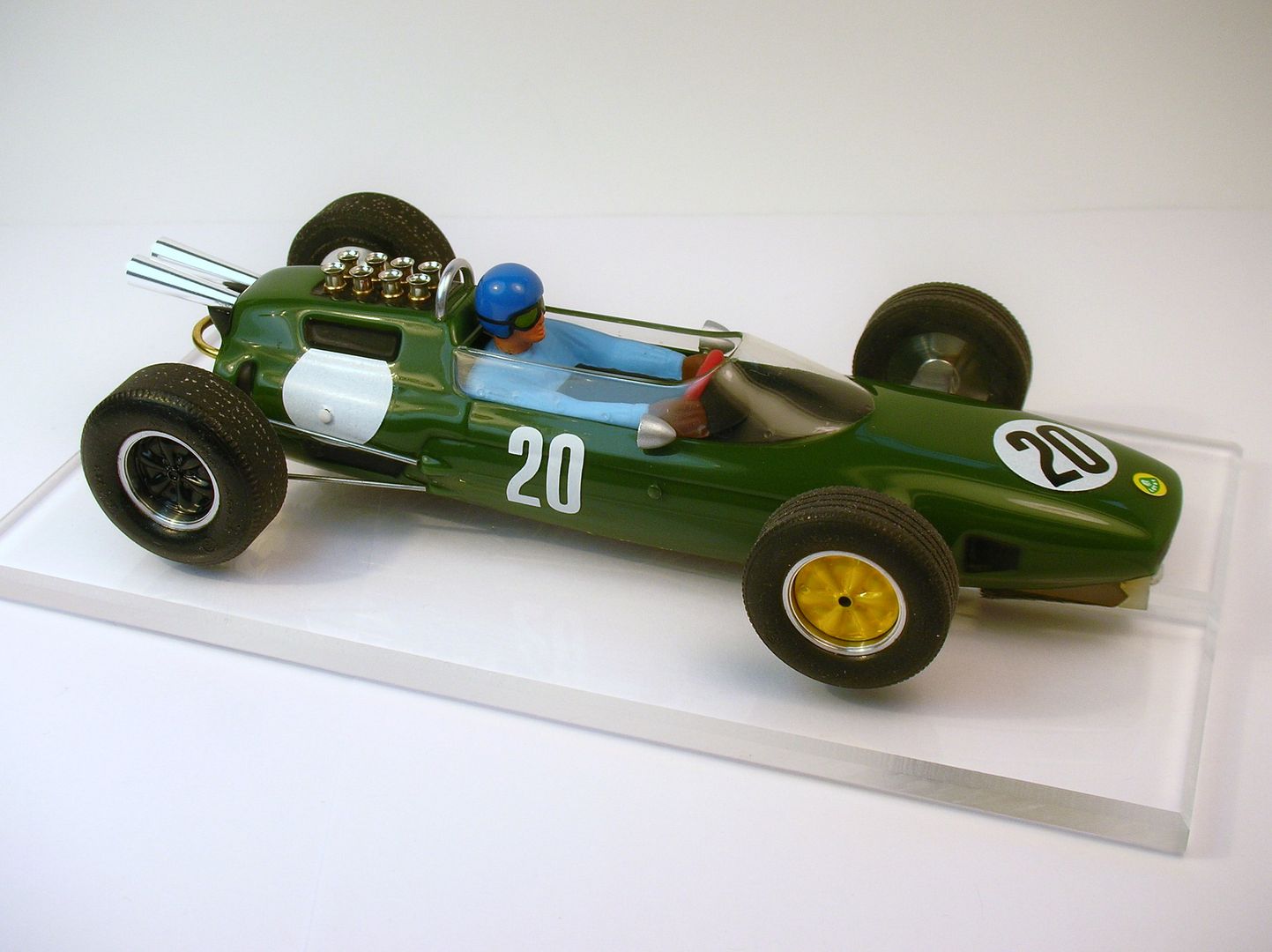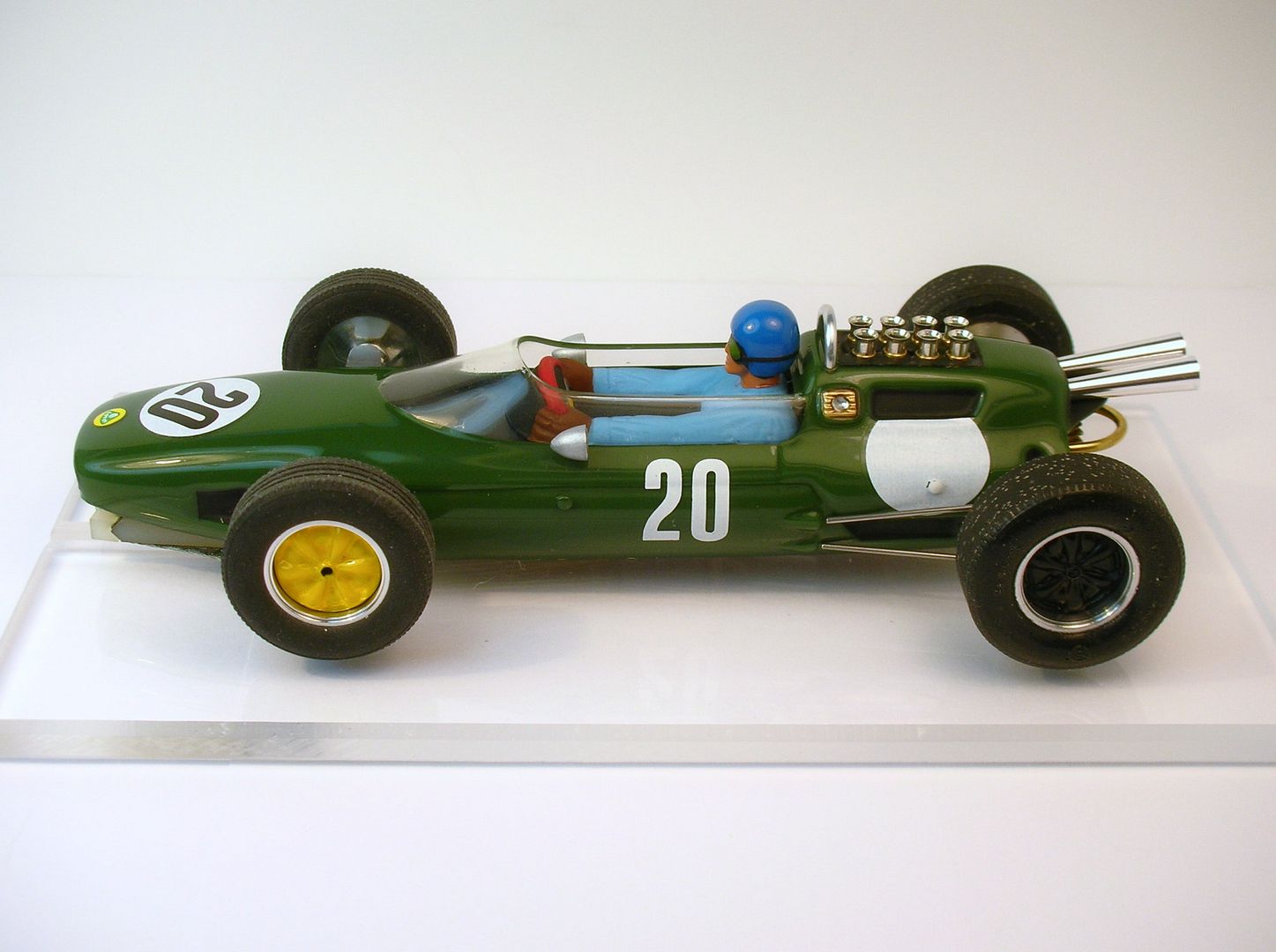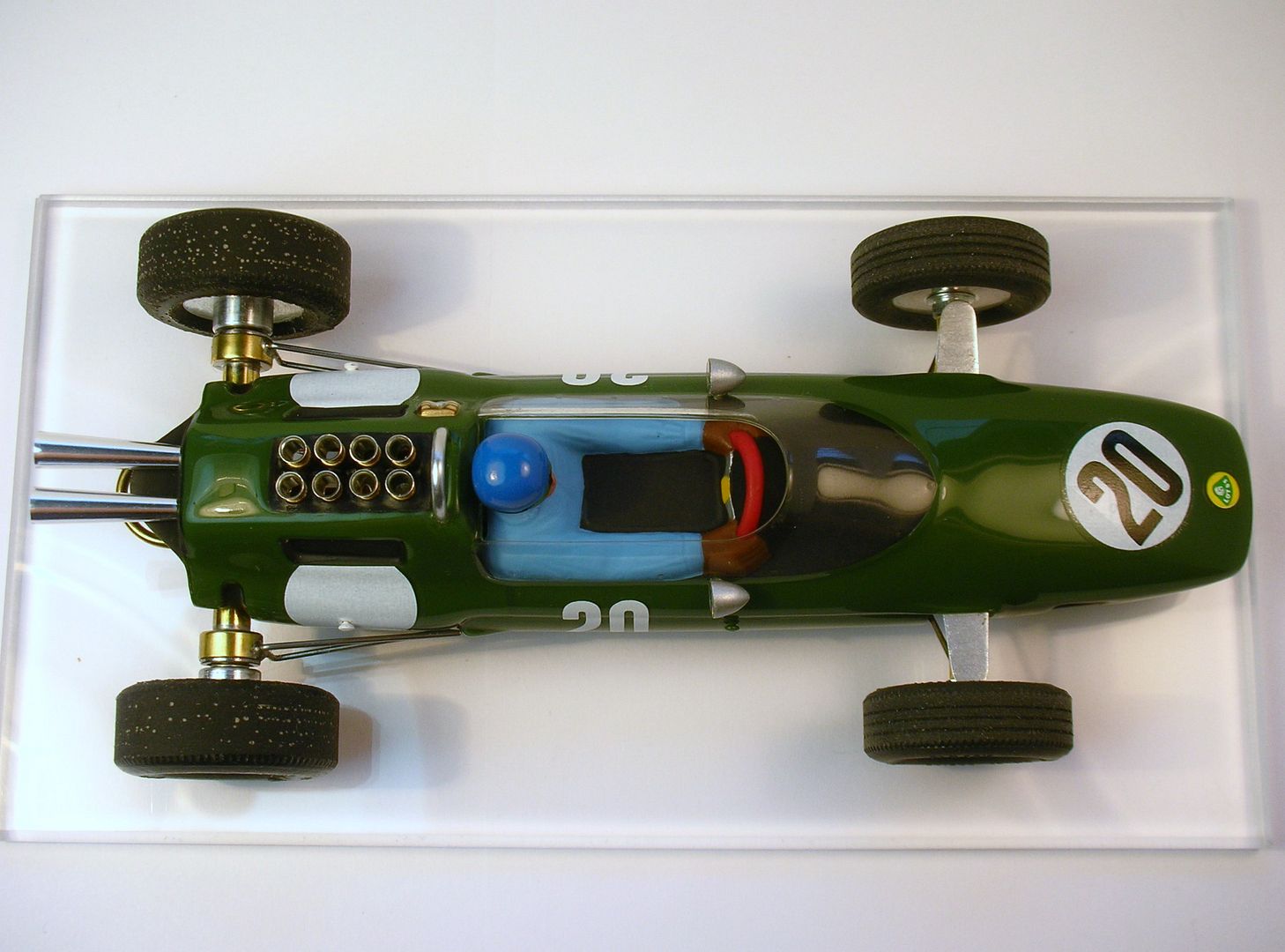 Best of all it's really fun to drive: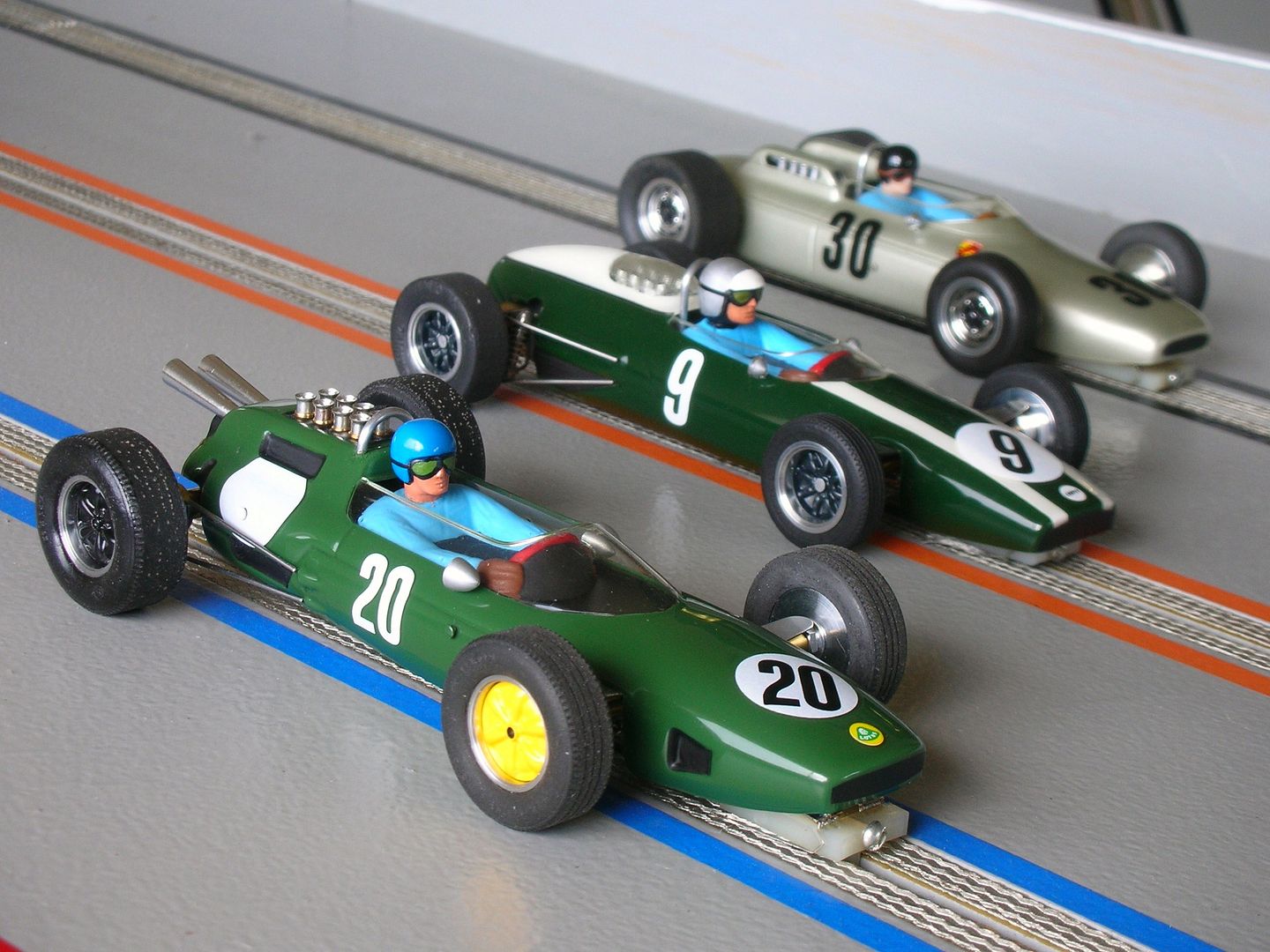 It's got good punch and top end. The handling is smooth and predictable with just the right amount of grip.
Anyone know where I can find more of those Ortmann Russkit rear tires?

Electric dreams is out of stock on them and I don't see them listed at Professor Motor......