Business Spotlight: TheRaceway.biz
Started by
Gator Bob
,
Apr 16 2015 01:47 PM
Posted 16 April 2015 - 01:47 PM
Go, Bill...  

Business Spotlight: TheRaceway.biz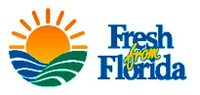 Bob Israelite
---
Posted 17 April 2015 - 04:32 AM
I'd say the guy figured it out. 
Cheater has been preaching this for years, it's not about racing, it's about having fun. Which is why I quit Retro and now race 1/32 scale plastic cars, for me it's a lot more "fun". But I still think Retro is great and will do anything I can to promote it.
Jim "Butch" Dunaway
 
Anything is possible IF you don't know what you are talking about.
 
When you are dead, you don't know you are dead. It is difficult only for the others.
It's the same when you are stupid.

 
---
Posted 17 April 2015 - 06:24 AM
Bill is one of the best track owners I have had the pleasure of dealing with.

Cheater, Chris Ippolito and Larry Granger like this
"And if my thought-dreams could be seen they'd probably put my head in a guillotine. But it's alright, Ma, it's life, and life only." - Dylan

1965 "Evil Bucks Racer" Team
Revtech Team Trinity
Retro East co-founder
American King track single lap world record holder & 40 minute total lap record
First IM Nationals Champion
Arco Champion
Car Model Magazine Series Amateur Champion
2016 ORS Anglewinder Constructors Championship
---
Posted 17 April 2015 - 09:52 AM
Whether you like to run flexi cars or you like Retro cars, Bill has a lot of stock for both types of racing. Bill's store is the only one in Florida to stock a lot of Retro parts. From chassis kits to tires to bodies, Bill has them in stock.
Doc Dougherty
GRRR 2016 GT Coupe and Stock Car Champion and Overall Champion
My Series Spring 2016 4" NASCAR, JK LMP State Champion, and Endurance State Champion
My Series 2015 4" NASCAR, GTP and Endurance State Champion
​GRRR 2015 4 1/2" and F1 Champion
​GRRR 2013 & 2014 Evil Flexi Champion
1968 Cleveland Car Model Series race winner - Tom Thumb Raceway, North Royalton, Ohio
​1968 Hinsdale ARCO Amateur runner-up
1967 Parma Raceway Indy 500 Champion
---
Posted 17 April 2015 - 08:23 PM
We are very lucky to have Bill keeping a top shelf raceway around.
That is why I like to also support him by doing proxy events, we get to have fun there...  and now guys from all over the planet can share in it. 
Bill loves all kinds of slot cars... so when new and different wild rides hit the track he has big fun, too.
Great owner, race director, Race Pace body and paint, and a custom RTR builder. Bill really doesn't get to race much at TheRaceway but when we were running short track at Brandywine slice and dice crash and burn with Bill is a blast.
Doc, Tony... If you're around on the 16th stop in and check out the vintage drag proxy... it's a hoot.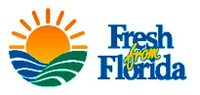 Bob Israelite
---
Posted 18 April 2015 - 07:56 AM
Great story. One thing that really sticks out for me is the "Stop Racing" statement. Being successful is as much about the sacrifice as it is about the idea, opportunity, etc.
Cheater and Larry Granger like this
---
Posted 19 June 2015 - 10:03 AM
Raced with Bill several times at Kenny Snodgrass' Brandywine oval track.
ALWAYS had a blast running with him... Bill even hand-delivered parts I needed at Kenny's track for me.
Bill truly enjoys being able to actually race, not work all the time.
1947-2017
Requiescat in Pace
---
Posted 19 June 2015 - 10:57 AM
I wanted to highlight a couple of things Bill said in this article. 
Your business philosophy: Make sure the customer has fun. Make sure the facility is well-lit and nicely decorated.
Business advice: My advice to each new raceway owner has always been: STOP RACING! Concentrate on the promotional end of the business and make sure you always have everything in stock that your customers need to keep their racing program on track.
These approaches go a long way in explaining how Bill has been in the raceway business for 33 years IMO.
Gregory Wells

Never forget that first place goes to the racer with the MOST laps, not the racer with the FASTEST lap
---
---