Building a new Thingy called "Nightwing".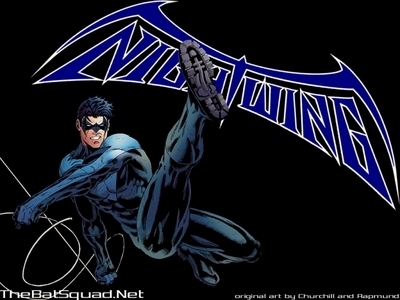 Nightwing is the character name of Dick Grayson. If you remember the name, he was once Robin the Boy Wonder who became Nightwing after he grew up and left Batman.

Some cartoon scripts show him quiet and brooding. Dark and sinister... but I remember Dick in both the campy TV show and various movies as being a bit wisecracking and quite friendly. So... the car won't be quite as sinister as some mag illustrations show... but more approachable.
The body is to be a Shinoda Shrike, the chassis an Iso set up strong and fairly heavy (bulletproof).
Motor by John Havlicek, strong enough to push a 220 gram NASCAR to the podium.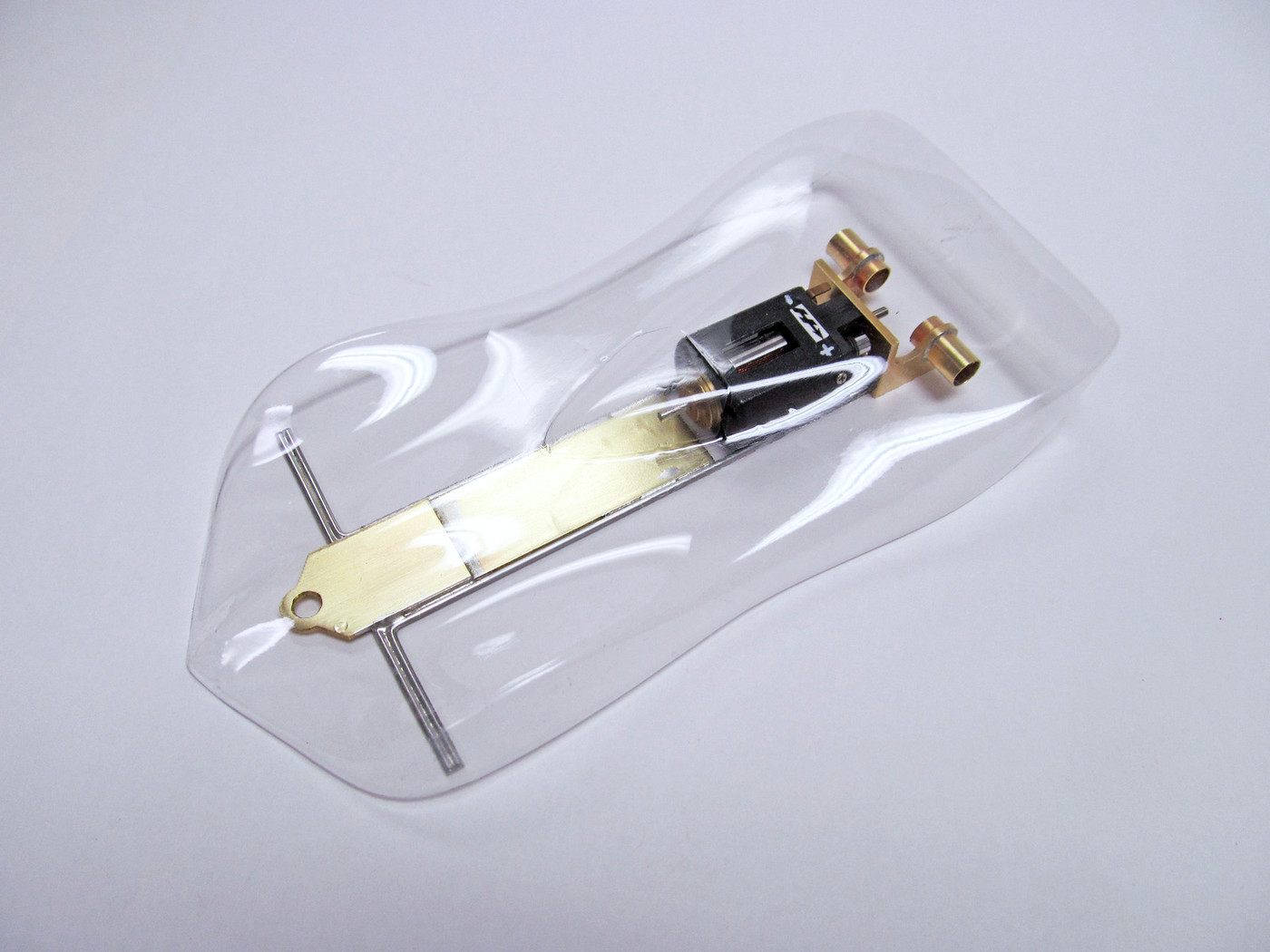 Below is the front axle and Iso rails constructed and pans cut.
All pans and tongue bits are .062" thick brass, all wire .062".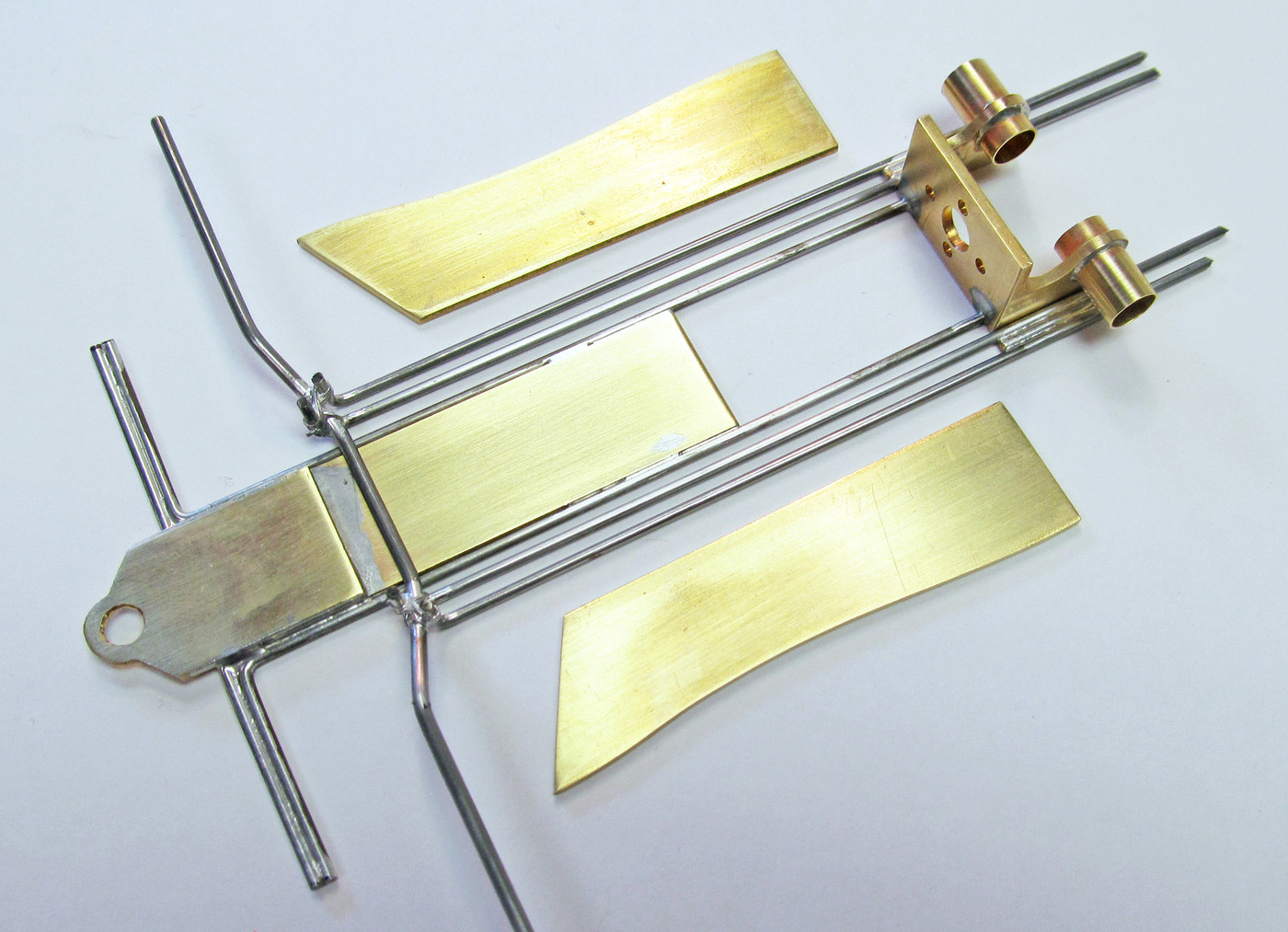 Next up is attaching the major elements together.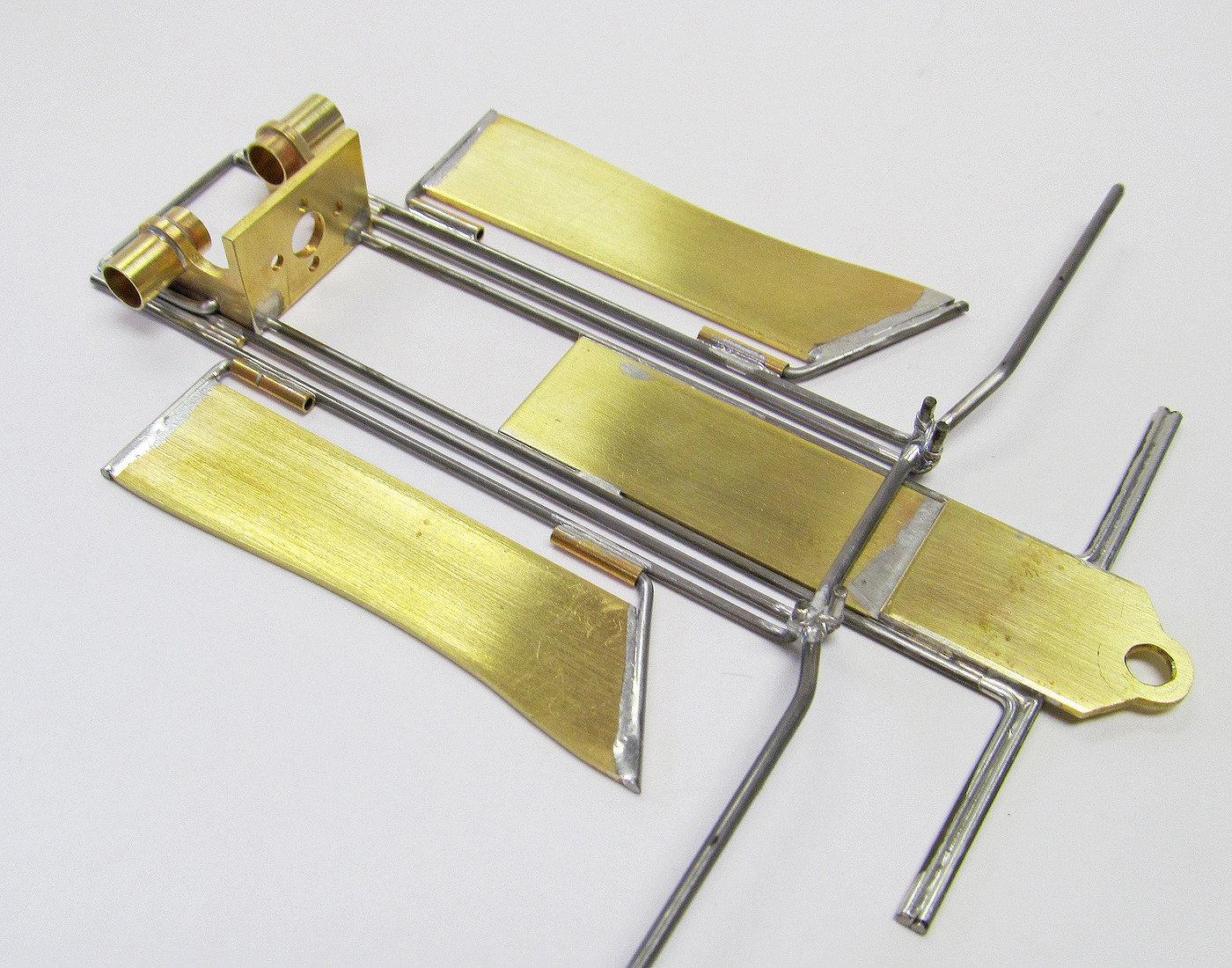 Here is a close-up of the rear Iso hinge.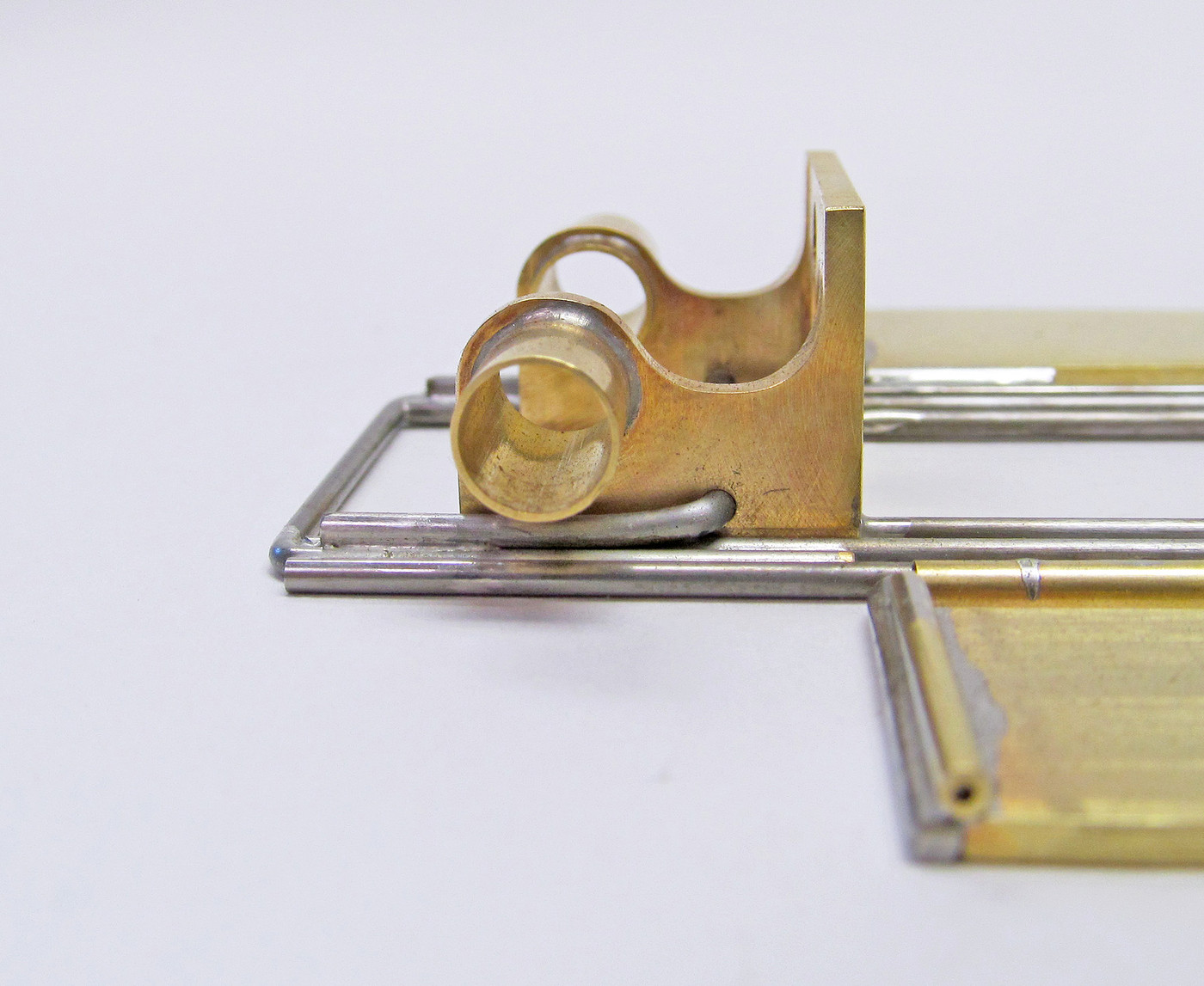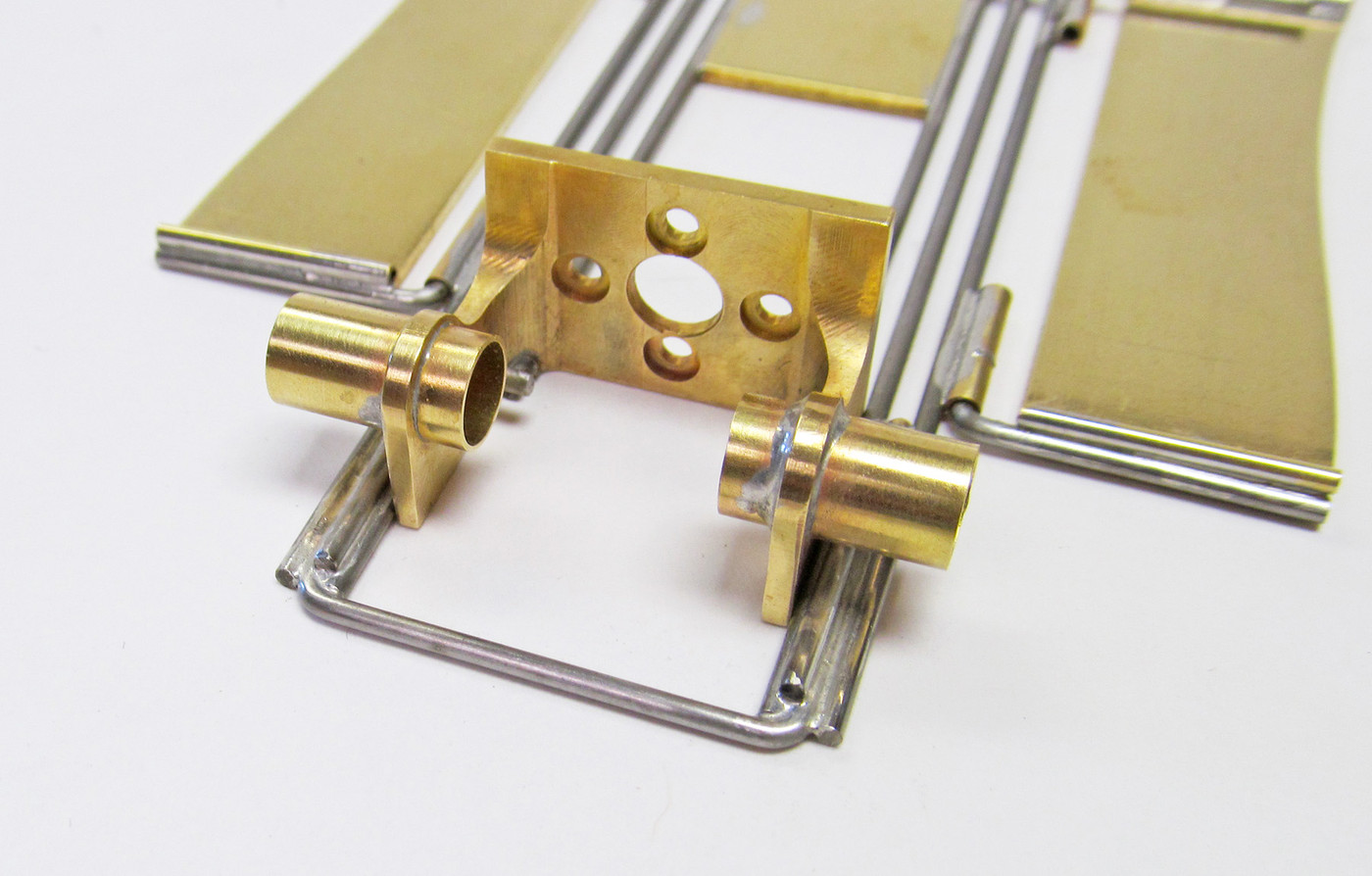 The motor bracket was made by my friend Paul Painter. They are milled, precise, and need no bracing at all!  I use them whenever I can now.
The bracket comes drilled 7/32" holes for 3/32" axle bearings. This bracket I milled open to 9/32" with a step drill and added tubing to hold ball bearings.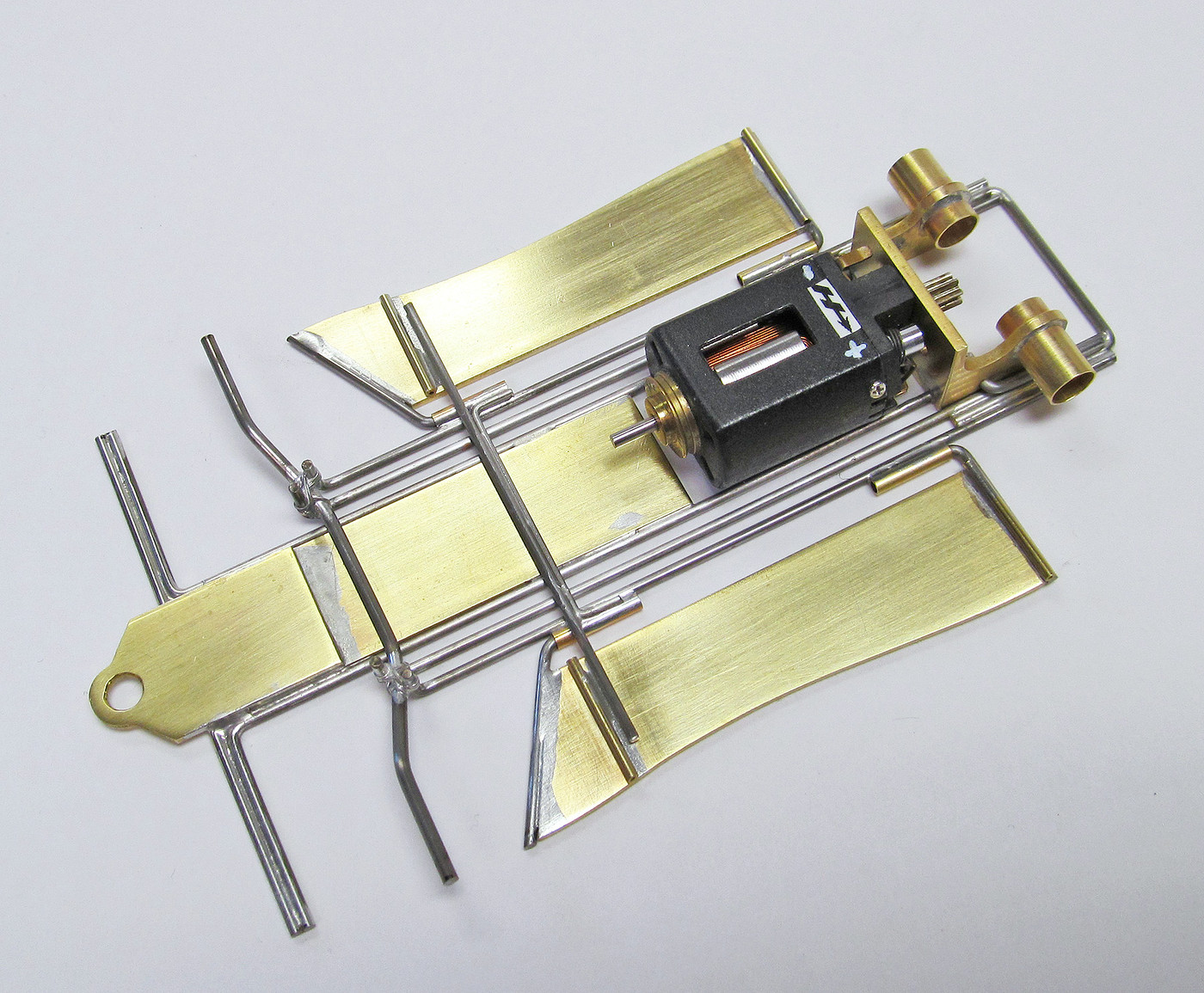 And now pin-tubes and a bit bar are installed. At this point it still opens up for cleaning... but next I put in the Iso stop and the pan hangers.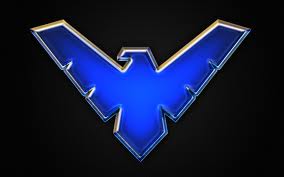 Stay tuned to this same Bat, er, Nightwing channel!