While refurbishing John Clow's Cuc, I remembered just how sweet these cars are.
The Cox Iso Fulcrum design was an idea way ahead of it's time.  45 years later, it still works well.
Wish I still had mine from back in the day. 
I caught the sickness and couldn't resist snagging one on eBay.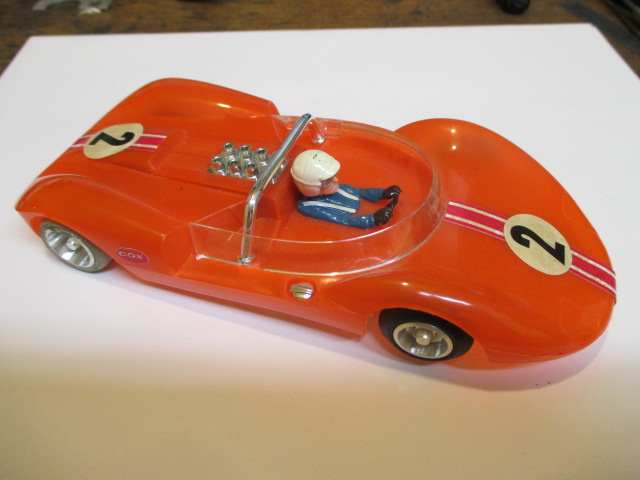 Thanks to Philippe, Bob I., Edo, Tom H. Don H, (and others I'll remember later), I knew what to look for.
Mine Cuc appears to be new, and quite possibly never run. 
The black nylon spacer on the rear axle is too short, but it matters not.
This car is going to be perfected, modified, and run hard.
I welcome your La Cucaracha speed secrets in "mine Cuc" thread. 
No guarantee I'll take your advice, but I do welcome and appreciate it.

Now, where did I put that doggone acorn nut wrench ?