HO dragster
Started by
Uncle Fred
,
May 29 2015 03:53 PM
Posted 29 May 2015 - 03:53 PM
MSwiss, miko, Gator Bob and 2 others like this
Fred Correnti
---
Posted 29 May 2015 - 11:30 PM
How sweet is that lil' thing
 ?  
The good old days of being free to imagine and create brought us creations that bridged precision 'one-offs'  to the refined concepts of today.  
But 

.... I'm having enough trouble seeing 1/24th scale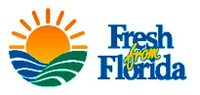 Bob Israelite
---
Posted 30 May 2015 - 02:41 PM
That is the Car that landed Pat Dennis the Job at TYCO. Were he made the TYCO Pro. After it beat the HO Drag record back then it was never mailed back to him.
Would love to find that someday on the bay.
SJJ
John Falzarano
---
Posted 09 August 2015 - 01:09 PM
Yeah, remember that thing?
Pat Dennis did some cool HO articles for Car Model magazine.
How about the one where he widened an Aurora Cobra roadster?
I used to like to read his road tests of the newly released aftermarket parts from manufacturers
like Twinn-K (aj's), LaGanke, Auto World, ect.
-- Ernie :>)
Ernie Finamore
---
---